Eilert Smith Hotel, NOR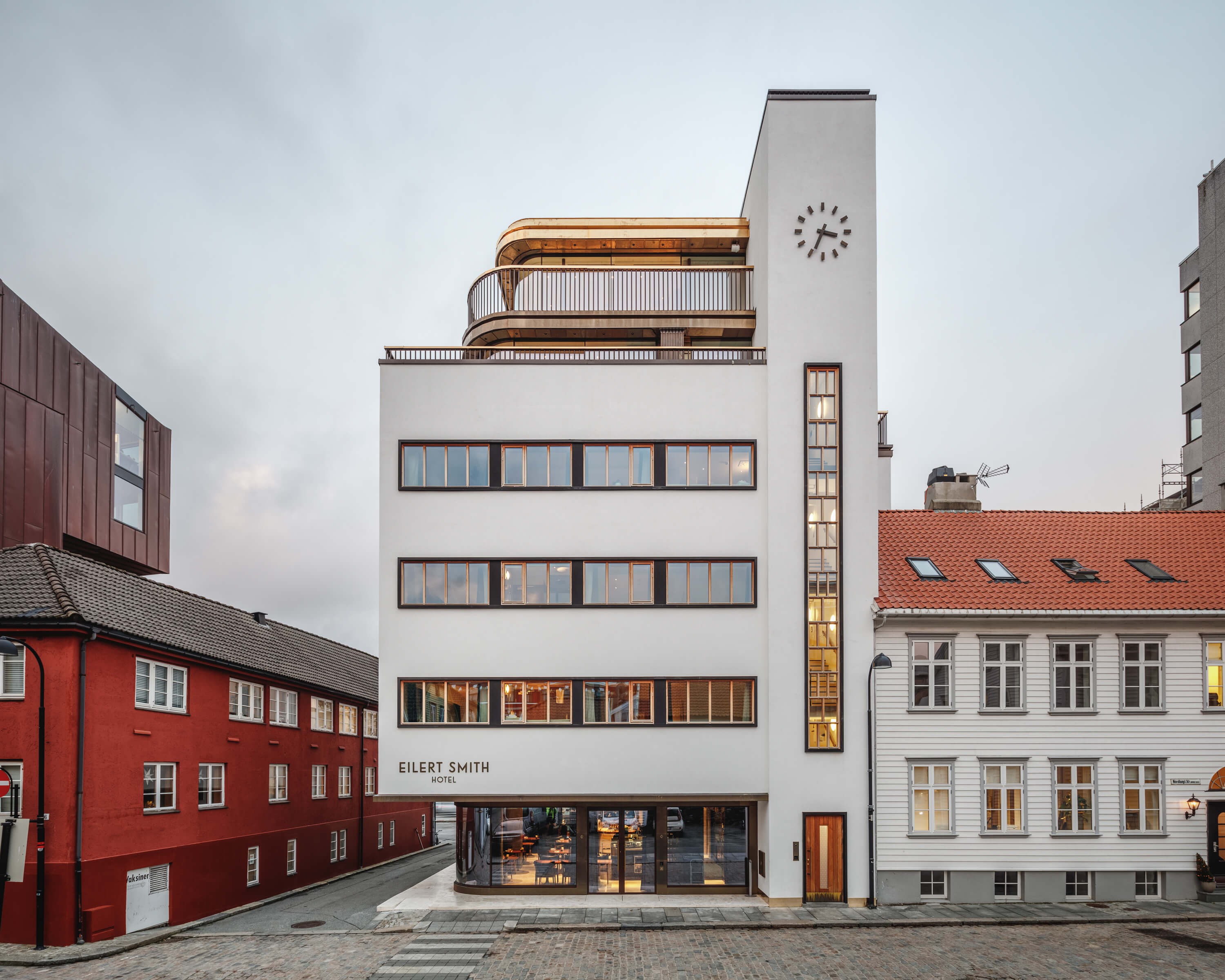 The existing modernistic building dates from 1937 and originally served as a warehouse and a shop that sold farmers equipment for the Norwegian farmer cooperative. It was designed by a local architect from whom the hotel inherited its name.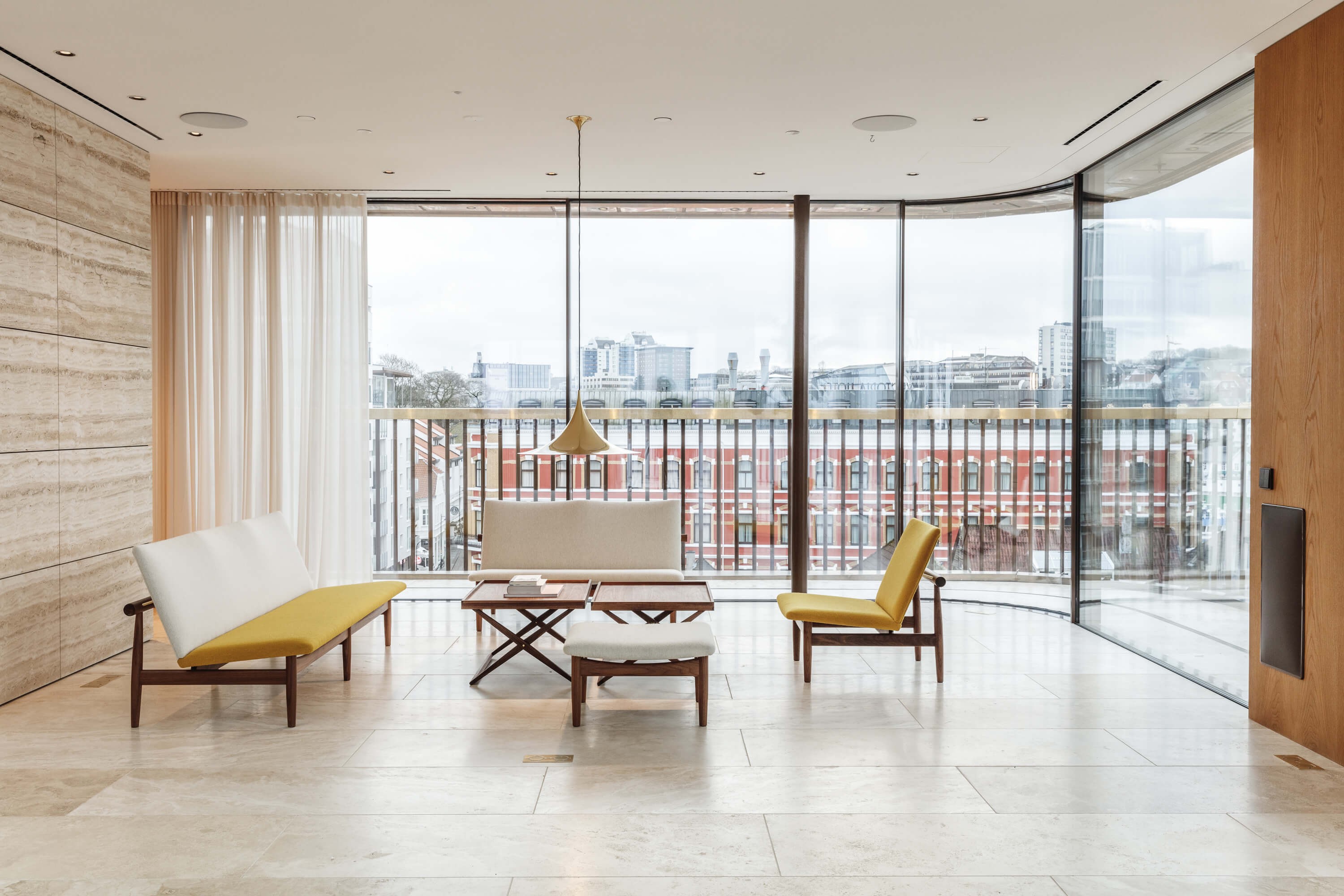 Transforming this piece of history into a boutique hotel required a new extension. The challenge was to add two extra floors and at the same time preserve the modernist expression, characterized by its general proportions, curved geometrical shapes, clocktower and the slim horizontal windows that were designed with a sill height of 1400mm.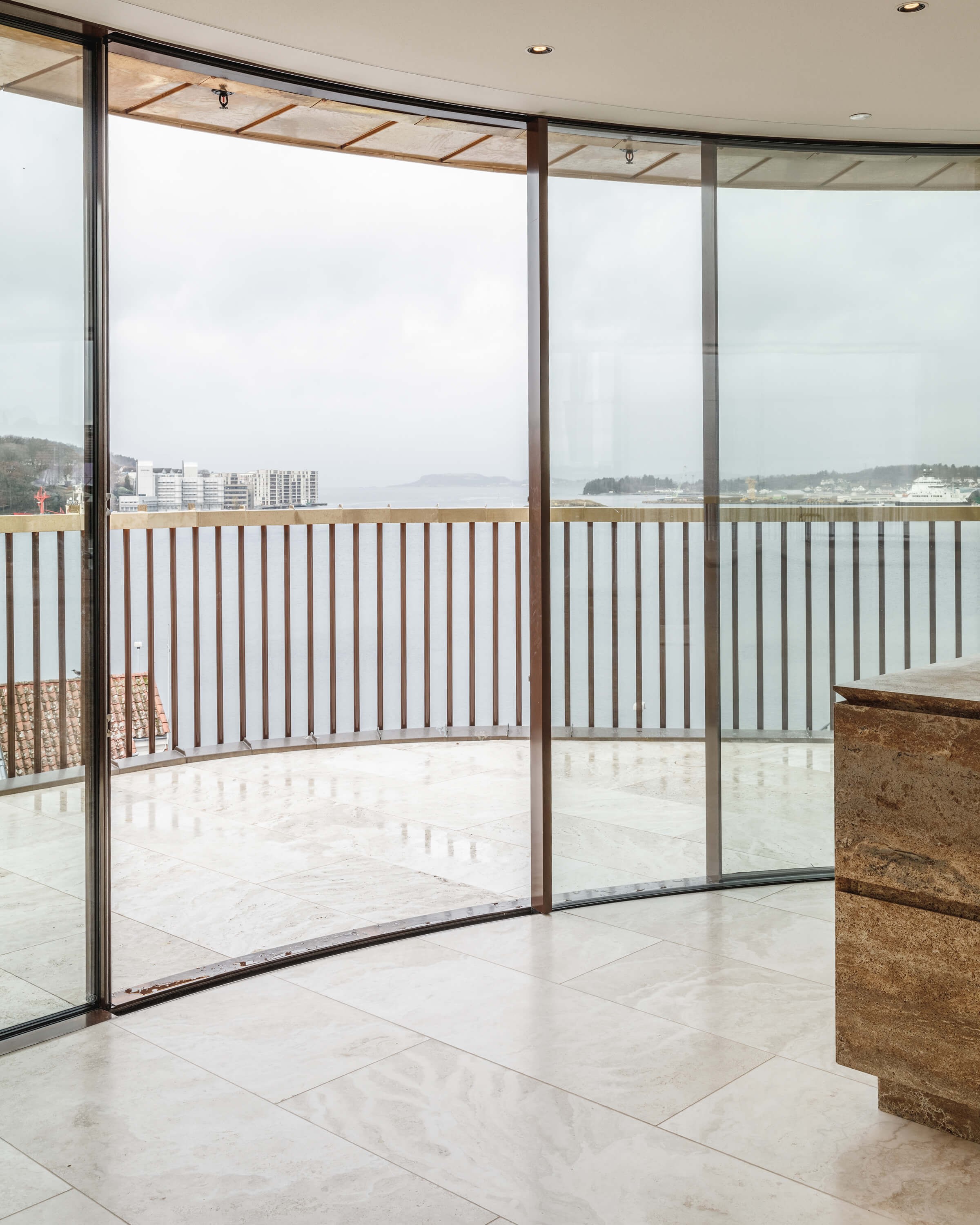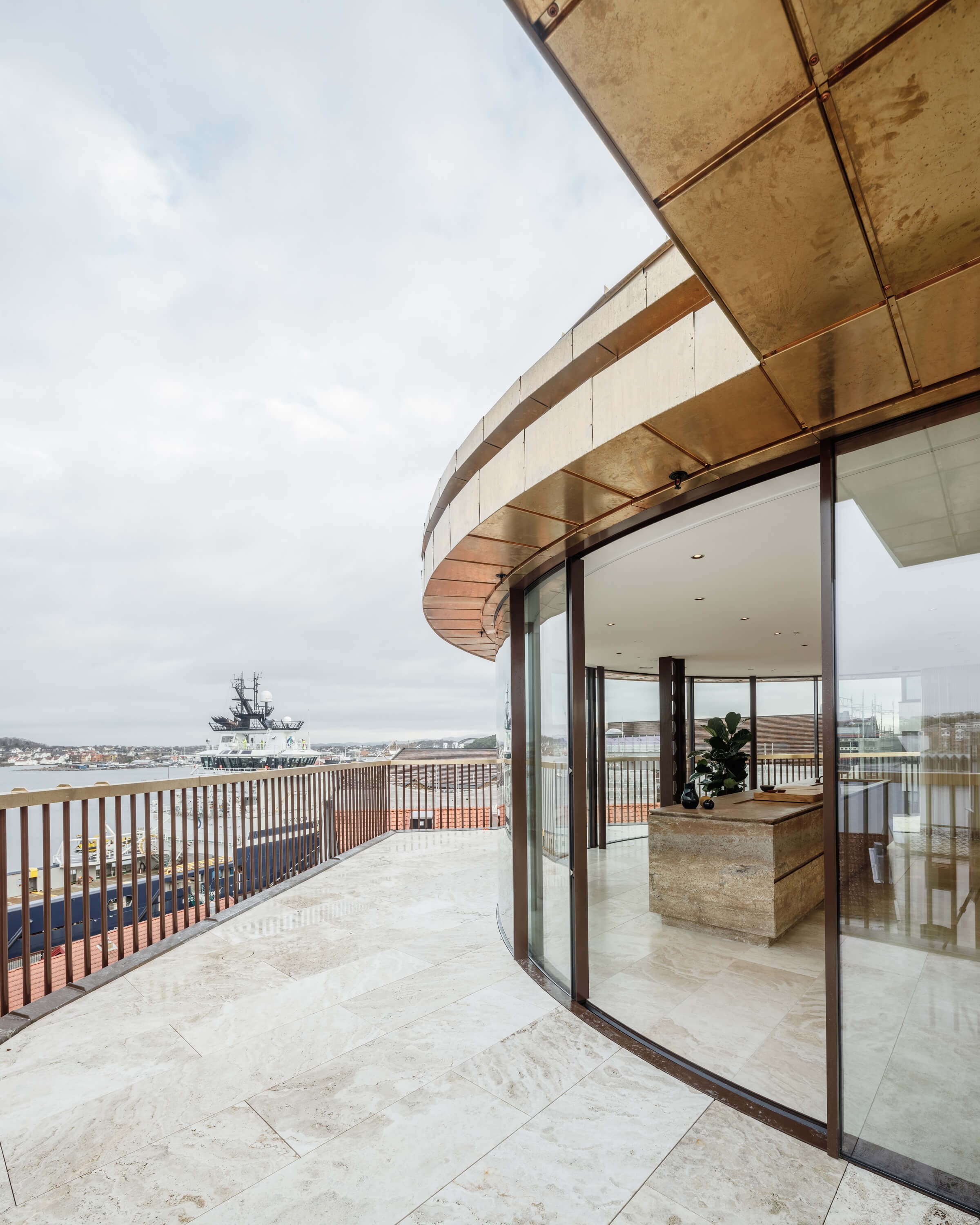 Inspired by similar Nordic modernistic buildings from the same era, the design solution was to elongate the existing clocktower, keeping the two new floors subordinate. The ground floor of the building was redesigned with the same footprint as the additional floors in order to strengthen the relationship between the base and the top. The existing windows where rearranged and adjusted to serve the new purpose.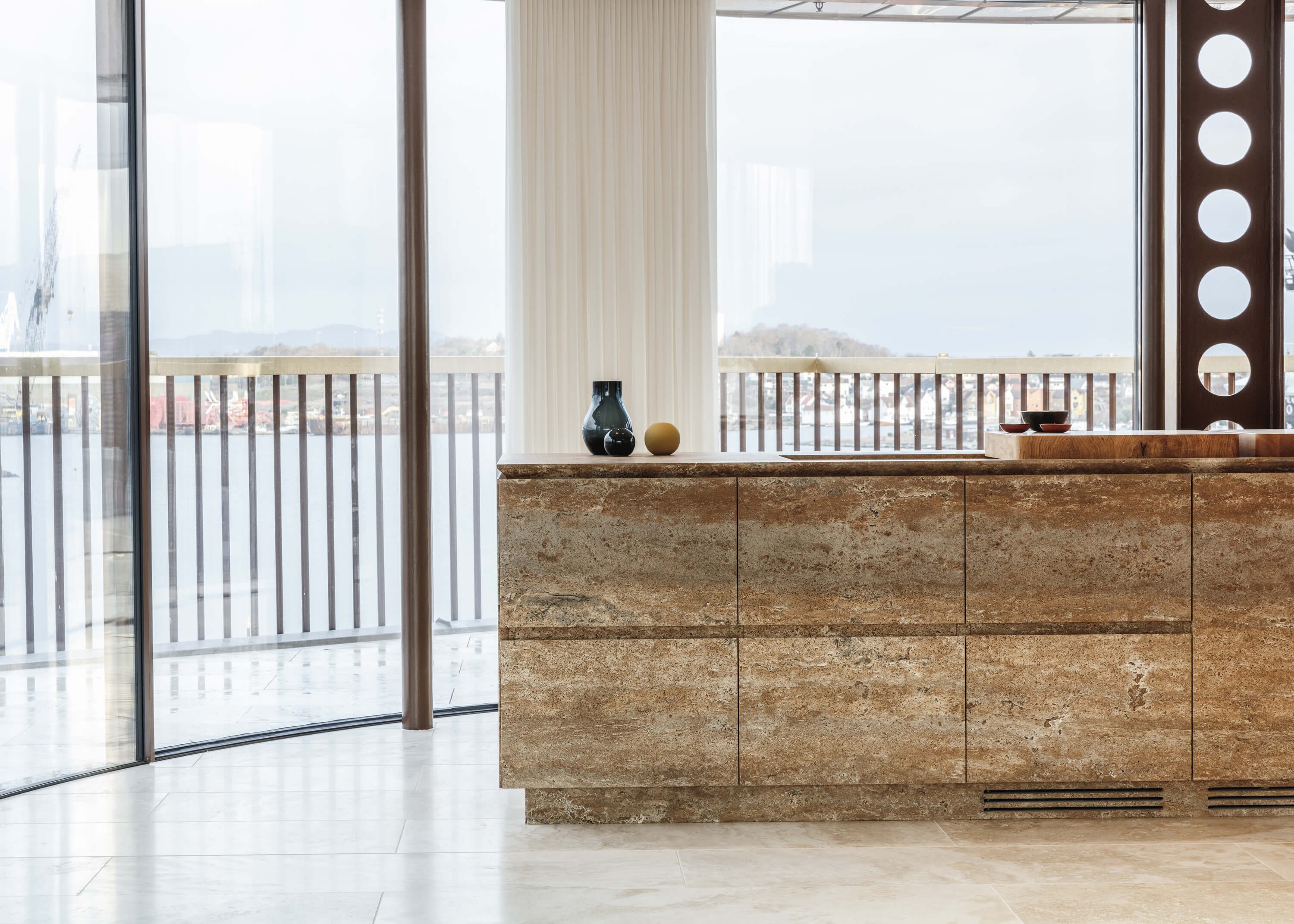 Classic modernistic materials, such as travertine, brass, marble and wood, were used to enhance the building's architectural language. Travertine in particular plays a lead role in the project. The stone's natural appearance from the quarry is recreated in the project; the cloudy appearance of horizontally cut surfaces serves as flooring whilst the layered appearance of the vertically cut surfaces serves as walls.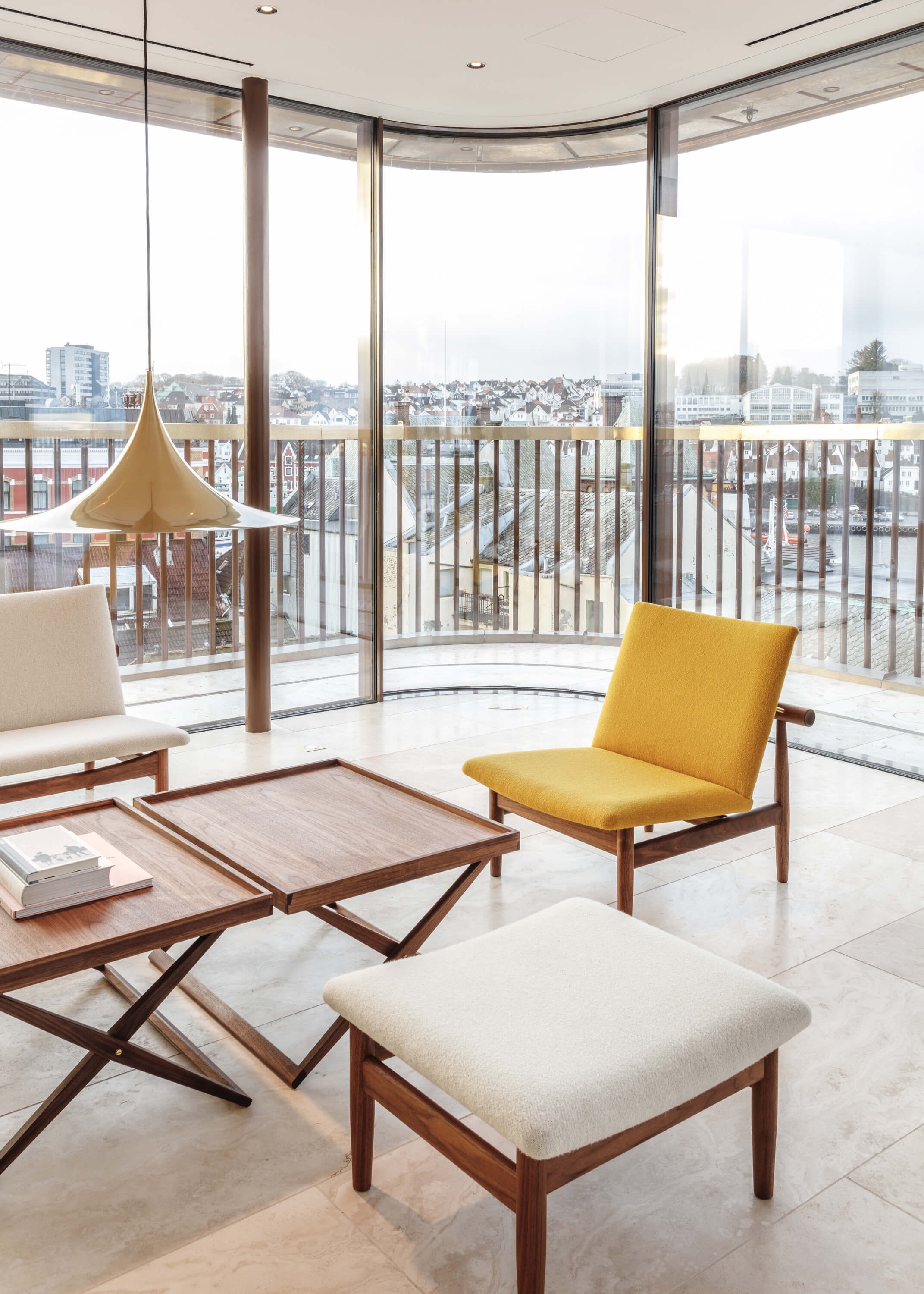 The restaurant is organized around an open kitchen, allowing the guest to take part in the preparation of the food. Similar to a musical concert, the kitchen serves as a stage where chefs are the artist and the guest are the audience.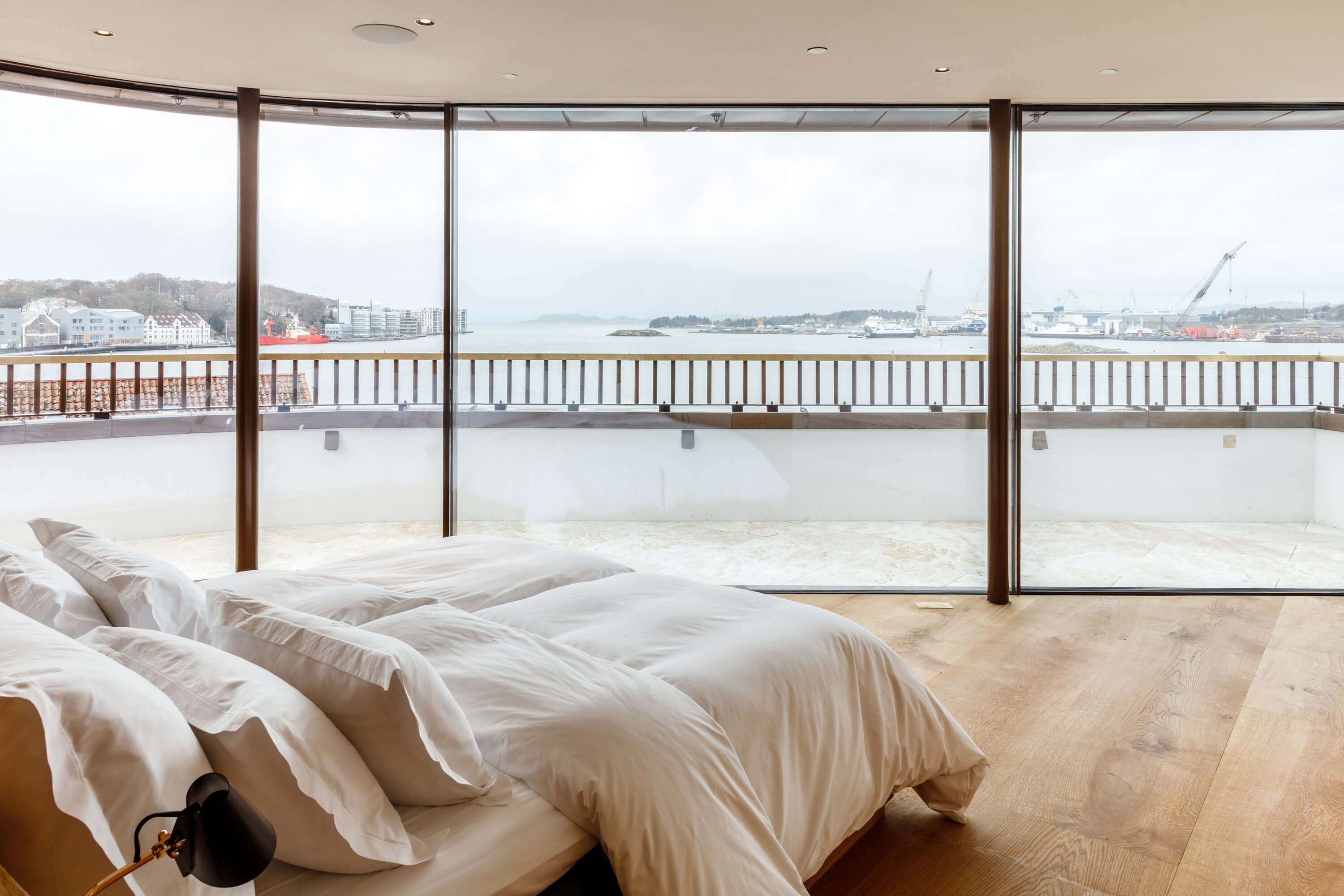 The next three floors accommodate different rooms and suites, each one individually designed with custom furniture and their own identity. The two new floors on top serve as a penthouse suite organized around a 3m diameter spiral staircase. A circular skylight above allows daylight to wash down into the entrance area beneath. The top floor has a panoramic view of the harbor and the roofscape of Stavanger's historic center. A single curve clad in travertine defines the space, separating the dining and living area from the kitchen.