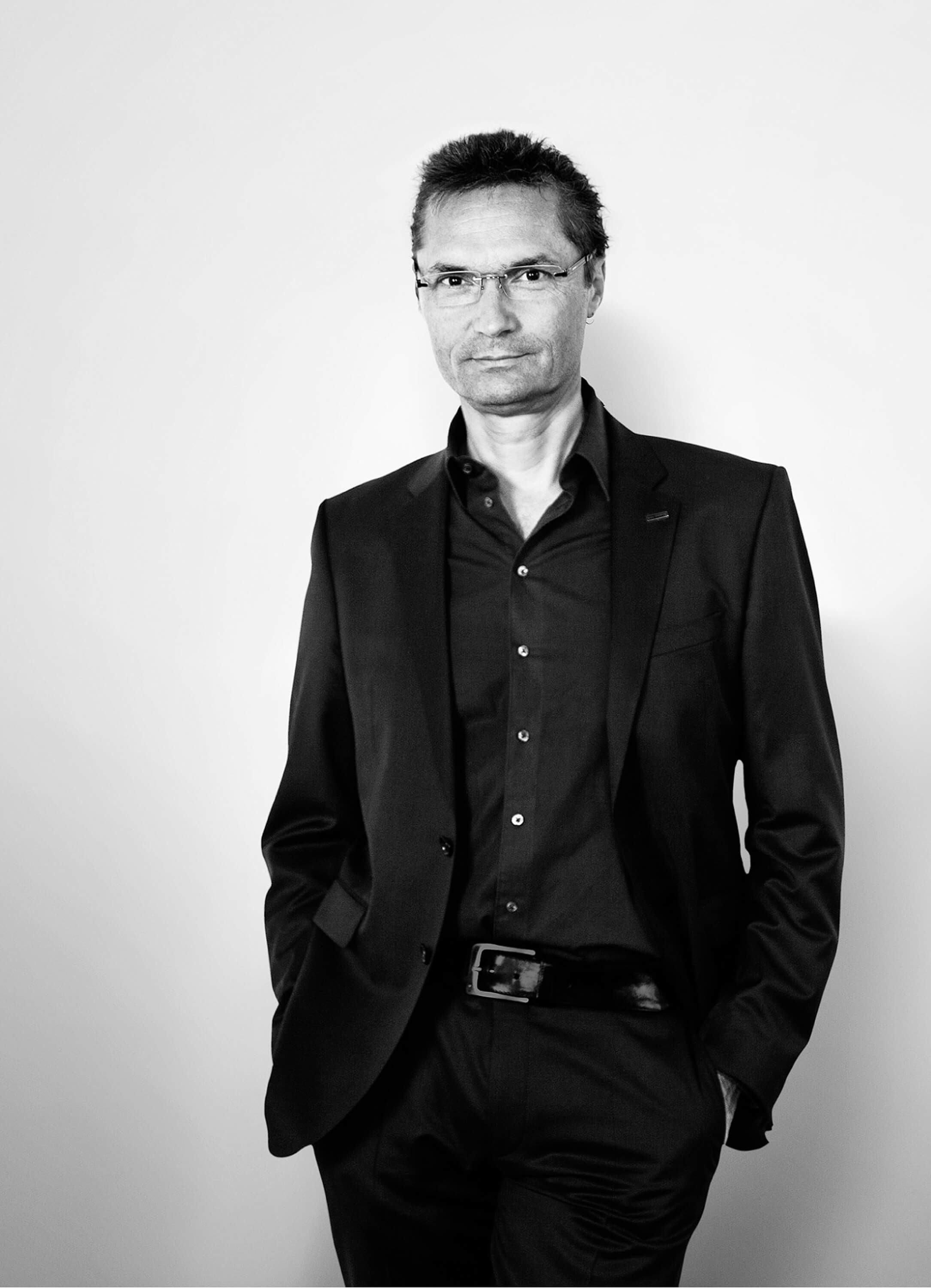 A passionate orienteering and hiking enthusiast, Beat Guhl loves challenges. And not only when it comes to sport, but also when it comes to business: striving to achieve his goals with a great deal of motivation and drive, taking ideas for innovative solutions and turning them into reality, and always seeking to beat his personal best. Born in Eastern Switzerland, Guhl is married and a father of three, and manages a staff of 180. 
Having grown up on his family's farm together with his three siblings, Beat Guhl started out his career with an apprenticeship as a metalworker. He went on to study metalworking technology and also qualified as a Swiss certified metalworking master. At the University of St. Gallen, he completed his KMU-HSG post-diploma studies at the Swiss Research Institute of Small Businesses and Entrepreneurship.
The international success story of a Swiss SME
His passion for tackling technical challenges and developing innovative products prompted him to construct large, flush-fitted and frameless sliding windows that would create unprecedented opportunities for architectural and spatial concepts. By using large-format glass panels, Guhl breathes life into his vision: the perfect symbiosis of functionality, timeless design and Swiss engineering. In 2002, Guhl patented his Sky-Frame system, and the state-of-the-art solution went on to conquer the market. A major breakthrough came in 2010: Sky-Frame became the first-ever thermally insulated metal sliding window to be certified. 
Sky-Frame has established itself among developers and architects as the leading international supplier of sliding window systems and has branches in Switzerland, Antwerp, Vienna, Milan and Los Angeles. The family-owned company makes tailor-made architectural concepts and living spaces a reality around the world and – true to its brand promise – offers its customers "a view, not a window". Sky-Frame develops and manufactures its premium products in Switzerland. In this way, Beat Guhl demonstrates his connection to the country itself – his home country, where everything began.
2021

Development of Sky-Frame 3 Plain

2019

Development and certification by
Sky-Frame Hurricane

Sky-Frame worked with Stephan
Hürlemann to create a unique exhibit
for Milan Design Week,
entitled "A Piece of Sky"

2017

Development of Sky-Frame Plain and Pivot

2016

Development of Sky-Frame Inline
Introduction of new drive (SI-1000)

Sky-Frame wins the Export Award of Switzerland Global Enterprise, the Prix Acier 2016, and the Architects' Darling Award for the following categories:
 

Gold for Best Website
Silver for Best Social Media Presence
Bronze for Best Advertisements

2015

Move to new Sky-Frame headquarters in Frauenfeld, Switzerland

2014

Sky-Frame awarded the
Prix SVC Ostschweiz

Sky-Frame Slope and Sun developed

2013

Sky-Frame 3P certified as the first MINERGIE-P-module metal sliding window

Sky-Frame Arc and Fly developed

2012

Sky-Frame 3 achieves a maximum sound-reduction index of 44 dB (IFT Rosenheim)

Designers' Saturday Award in Gold for Sky-Frame

2011

Sky-Frame active on almost
every continent

2010

Sky-Frame 3 certified as the first MINERGIE-module metal sliding window

R&G Metallbau AG certified to
ISO 9001:2008

2009

Awarded BATIMAT
innovation prize in Paris

High-insulation Sky-Frame 3

2006

Sky-Frame awarded Innovation Prize for Architecture and Technology

2004

Network of distribution partners set up

2002

First Sky-Frame system installed

1993

R&G Metallbau AG founded by J. Rüegg and B. Guhl, initially with three employees