Sky-Frame Summer Day, Ambar Restaurant, Skolkovo
The first Summer Day at the Ambar restaurant in Skolkovo was a great success. Friends, partners, architects and colleagues had the chance to meet up, talk about interesting projects and celebrate the start of summer together.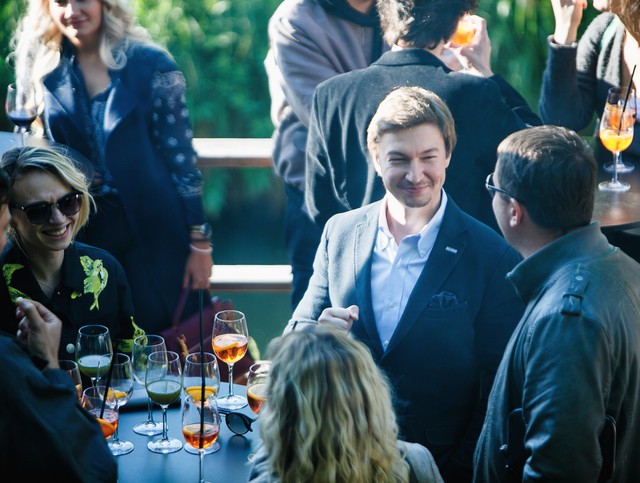 The Ambar restaurant, a project by architect Anton Savelyev, was built in 2017 and installed with the Swiss Sky-Frame sliding window system. The restaurant's stunning location on the Setun River is an inspiring place to go for a stroll. The Ambar entices you to stay and take your time with its long, inviting veranda and homey interior. A wide selection of meals prepared using organic ingredients adds to the restaurant's exceptional offers. The frameless glass units enable the restaurant to completely open up its interior, blending the indoor area into the veranda, so guests can perfectly enjoy the warm summer days.

Okna Mira and Sky-Frame would like to thank all their guests for this pleasant evening and the interesting conversations.

See you again soon!