MY POINT OF VIEW #06
The shore of Lago Maggiore, girdled by the pristine nature of northern Italy's dense foliage, is home to a wide tableau of architectural advances towards the blue depths, halting at the outline of the Lago. It's still and sometimes churning surface borrows nature's vibrant ambience to the houses encircling it, ultimately posing a stage for a shoreless sky.
With a shape adumbrating a hand spreading into the ground, creating form and volume, Dara Huang has made a sensitive architectural incision embedded into the lake's vicinity. The building is an organic composition of white and light stone, glass and brise soleil – an interplay of translucency, opening and closing. Bathed in nature, the building is a companion of its surroundings, inspired by what was there before it sprouted cautiously, flowing along the foothills' backs, and settling amidst the vegetation.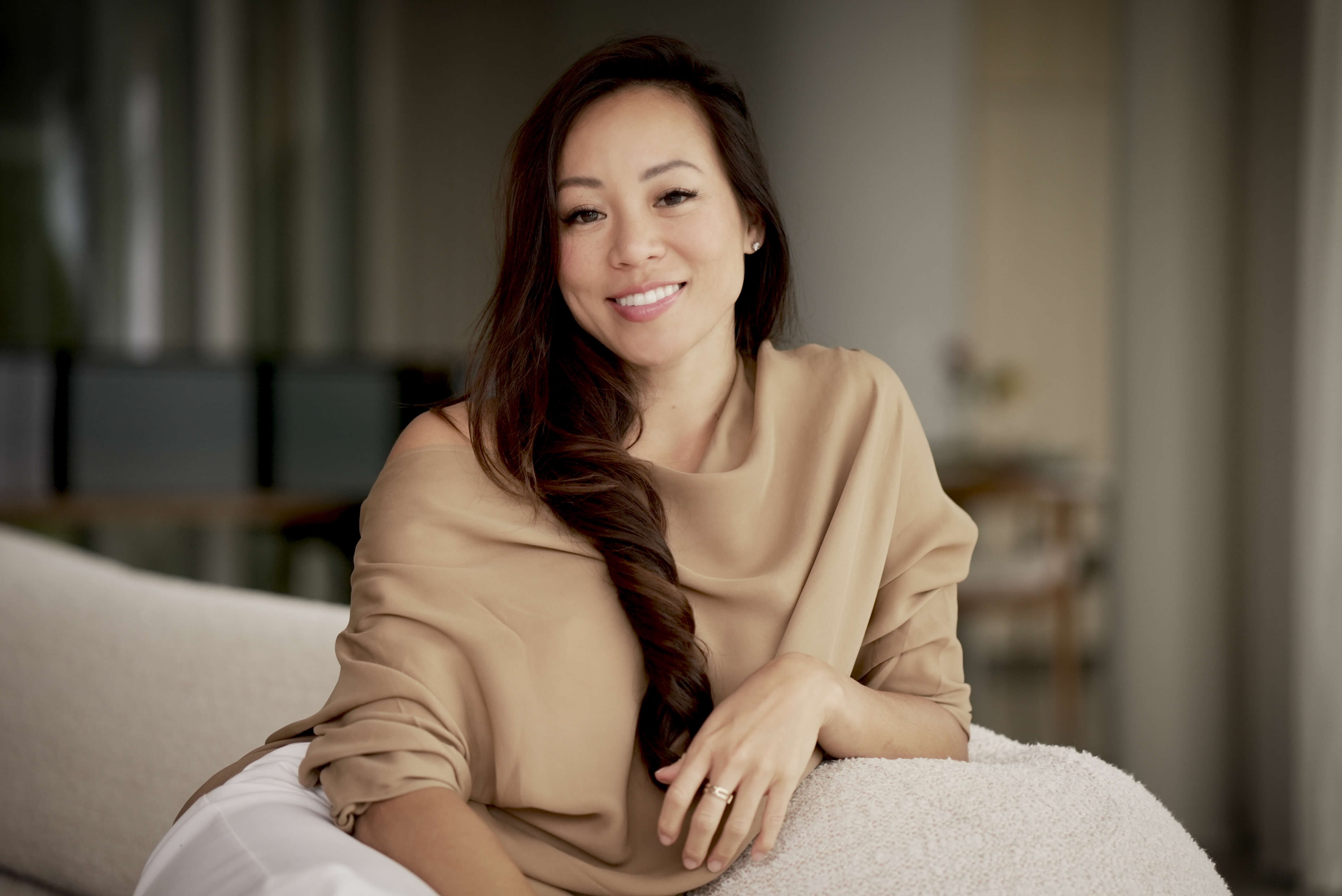 In the living room of the villa, which expands towards the waterline, Dara Huang resides on a sofa with a daedally crafted rough garment, corresponding with the imperfect and aged materials she has brought into the house. It seems the place's unique essence, the unhindered line of sight that allows your gaze to wander to the water, allowed Huang to pause for a moment, balancing between her myriad commitments. She has kindled her success early on, passing through prestigious schools and architectural practices from Herzog and De Meuron to Foster and Partners, blossoming under their tutelage, inspiration, and various sophisticated projects. And with her own firm founded at thirty, she is always in motion, oscillating between projects, partners, clients, and new sites.
«I liked geometry, but I loved art. So, architecture's constructive and aesthetic demands were in perfect harmony with my passions.»
Despite any professional habituation, Huang defies relenting into routines. She never loses sight of her projects. Revisiting them, she accompanies their maturing, growing from constructs into breathing homes. Huang carefully cultivates an untarnished inquisitiveness. She relishes observing her designs evolving alongside their inhabitants, details finding new modes of functioning and aligning with the lives lived in her creation, spinning forth their own stories. Yet, to gift people a stage to carry their narratives forward is a continuous challenging of spaces. Is it only another exercise in orchestrating determined areas to guide people on their daily paths, to do certain things a certain way?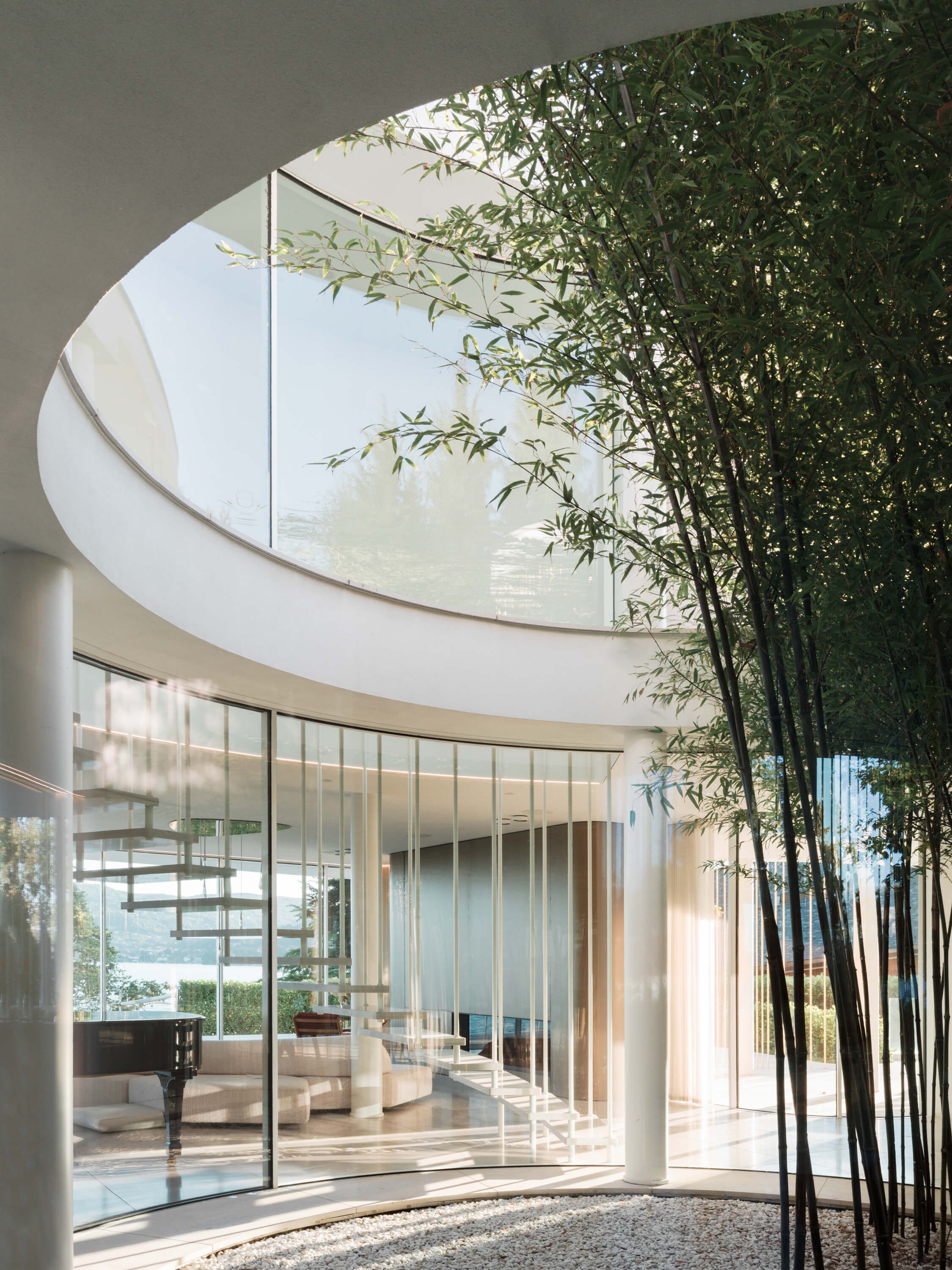 Huang perceives architecture rather as a medium for balance. For her, actual freedom lies in the undetermined purity of negative spaces – spaces she allows to appear between the well-defined areas. They hold the potential to create your own paths, constitute your own uses and experiences. Huang sets out to balance convenient spatial determination and its interplay with the negative spaces' potential for interpretation and adoption.
«I seek to create the beginning of stories for others to finish. No matter who comes, the story will unravel.»
Framing spatial situations accordingly – to guide ways, views, and carve out the unseen of what was always present – moves like a thread through her projects. Huang sedulously searches for open, breathing spaces. One thing precedes her endeavors: The development of a concept that carries her vision and pulls it together. Huang does not wring space from space for its own sake. She finds dressing places with the right ambience substantially vital. Consequently, she designs places for characters with characters themselves. Huang educes each leitmotif for her plans from the unique contexts in which they will materialize.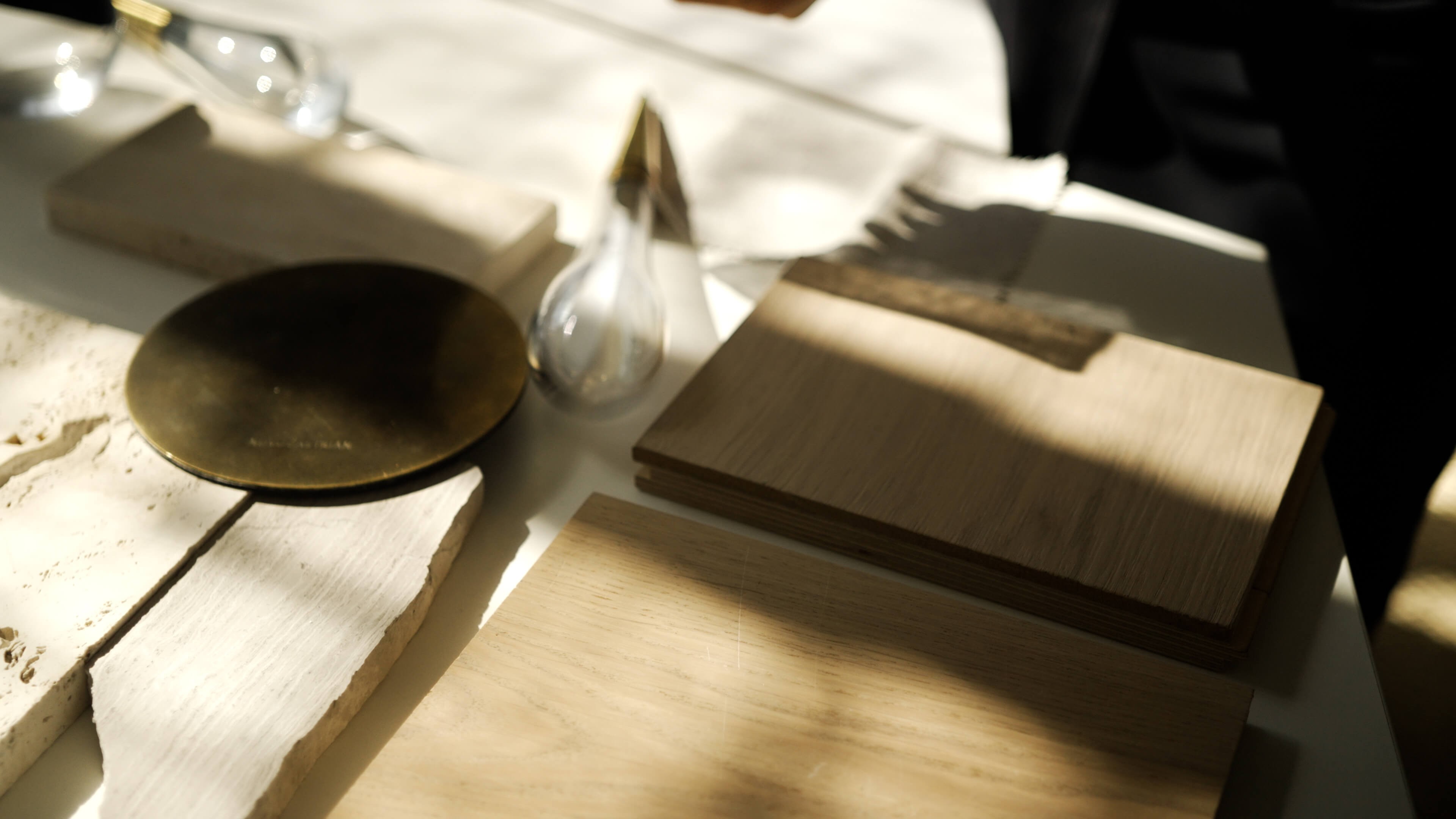 It is a collection of imperfect conditions; she merges the patterns of light, wind, topology, desires, needs, and intentions into her holistic approach. Treasuring that felicitous design that can not only be seen and touched, but inevitably felt, is her brushstroke. For such subtle artifices, she invites these features into the buildings, forming fine ties with their physical and metaphysical periphery. From the very beginning her design blends the dichotomy of nature's imperfect phenomena with architecture's proportional balance and mechanical ensembles – be it a time-honored forest, vast plains, or the cut and thrusting of a city's artificial and natural illumination and urban cycles.
«For me, when all construction work is complete and people come in, dogs run around and music starts to play, that's when my visions, created from brick and mortar, come to life.»
Although the process is formidable and grows increasingly sophisticated, Huang prefers pencil and paper to confront her project's perils. It's the classical modus operandi with which she likes to illustrate her point of view. Putting her thoughts into an assembly of lines clear to others is something that she has refined through her musical education, Huang indicates. Learning how to read music and playing music subtly, yet significantly influenced her spatial perception. When she thinks music, it takes her mind to abstract spaces. But once she plays, her play resonates and interacts with the physical space, making rhythmic sense of its linear coding.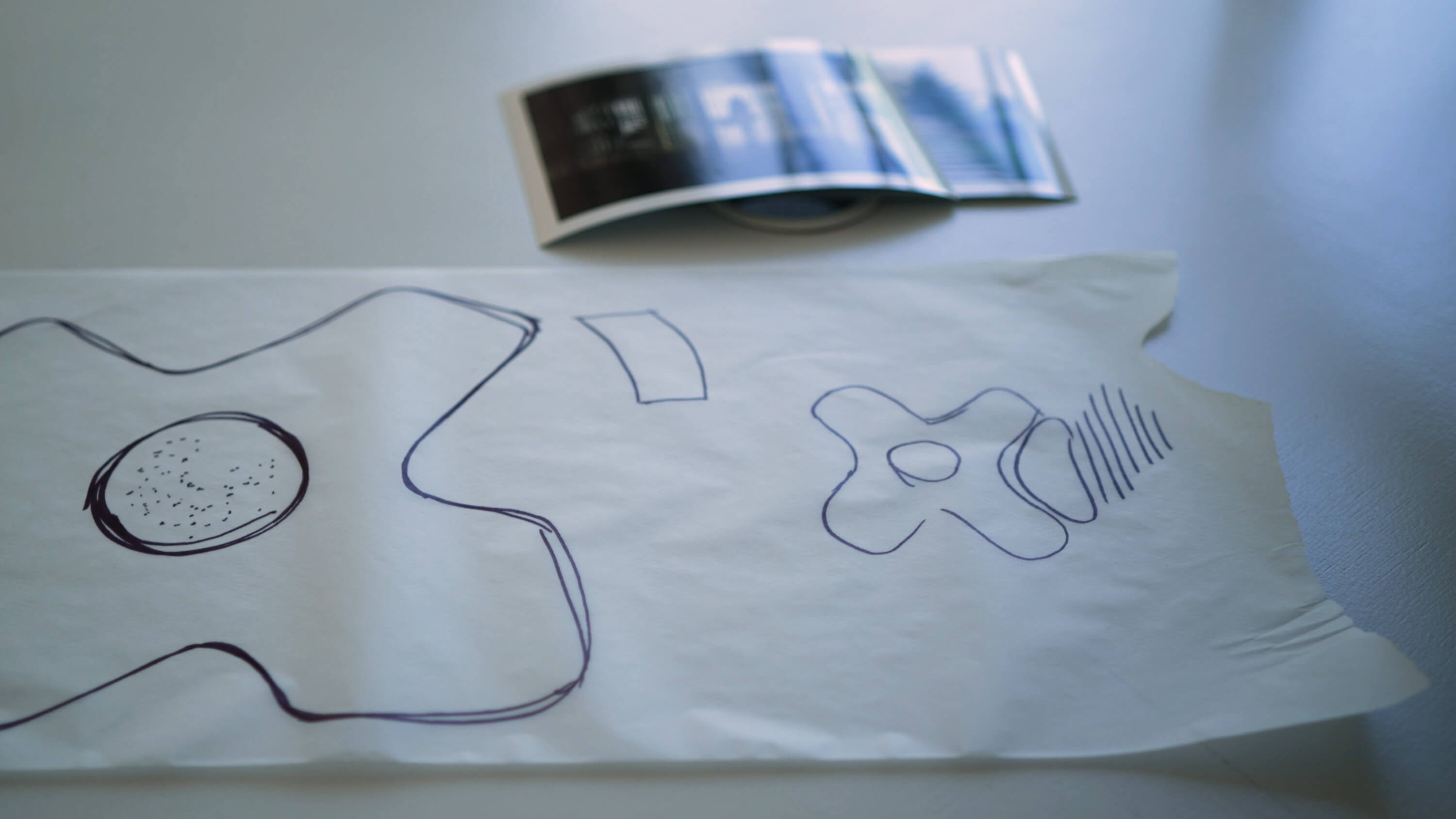 The undeniable parallelism of the shared duality of abstract and sensible traits unites music and architecture to her. Huang's architecture, too, is composed of a language of lines she extrudes into forms, and into something that makes sense to people. Paired with the right tools, she unfolds them into themes and solidified constructs. Still, good architecture does not simply happen. Huang finds good architecture is conscious about its pursuit of connections, of becoming a medium in its original sense: Something in the middle.
«Before I could read, I had a crayon in my hand. Somehow that progressed into my language of buildings and designs and a professional career.»
Nowadays, architecture must be the medium connecting people to their actualities of life. Thus, architecture must be a response to recent events, a preemptive answer. Huang's perspective has shifted, and her practices' responsibility became a social responsibility. Architecture must pioneer people's ways to natural ventilation, air, water, and shelter, making people feel secure and cared for - ideally recognizing that the materials and ambiences they find themselves in are materialized collective commitments. With this, Huang answers the question about architecture's most precious value for her: Trust. To succeed in evoking trust in spaces, she would never compromise on the honesty of space – an honesty she creates by rejecting coatings that obliterate material character, employing mere appliqués and glossing over places ownmostness.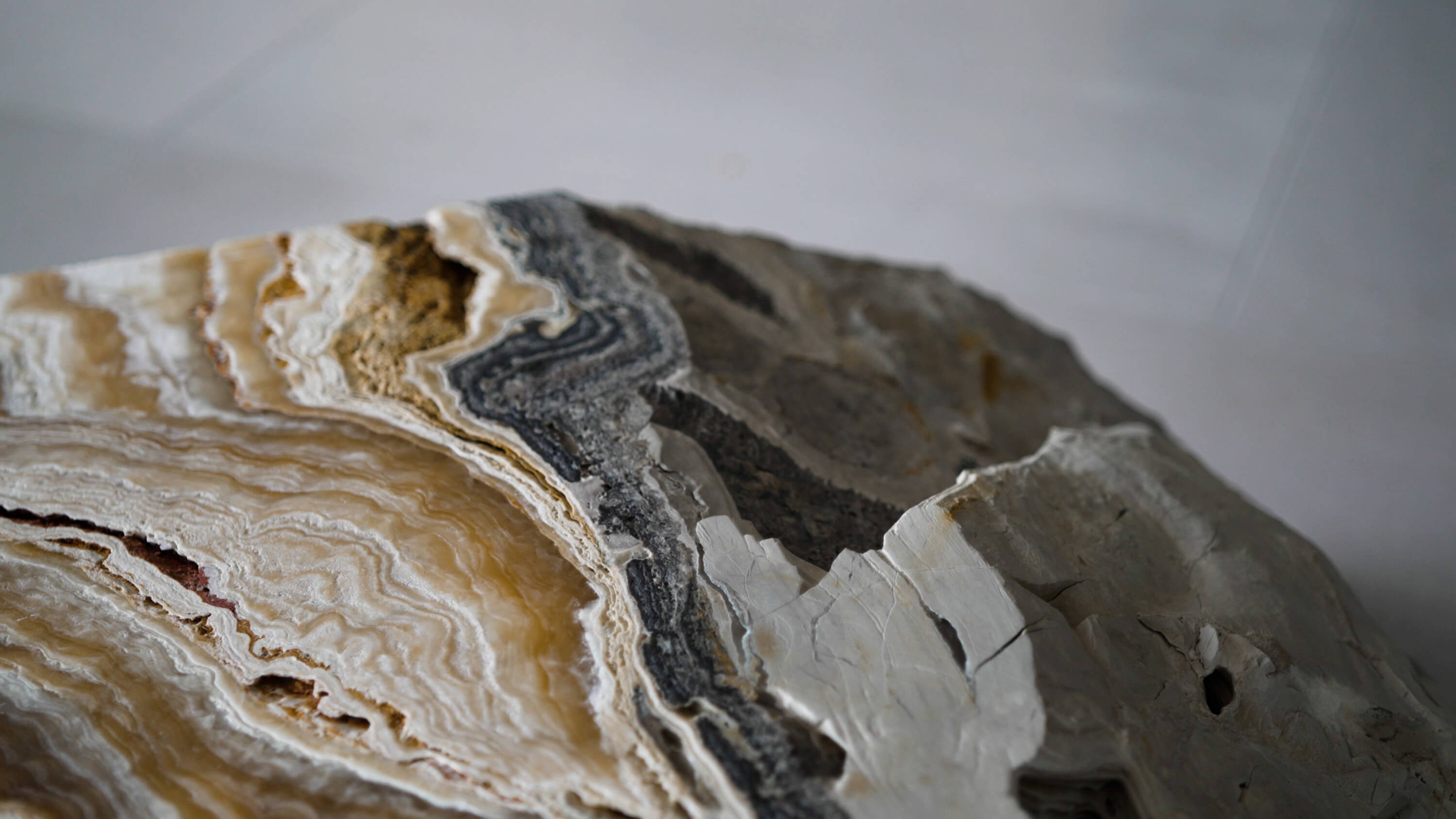 The feeling of a relationship, the emotional ties people form to authentic places makes them proud, drives them to come back, and to nourish and care for spaces. That is her calculation to design meaningful spaces and to give life to a building that exceeds its material dimension. She crafts ideas to exist outside the frame of time and transforms a structure into a prolific impact. Without this vision of architectural empathy intertwined with trust, the discipline would only accumulate matter without a cause.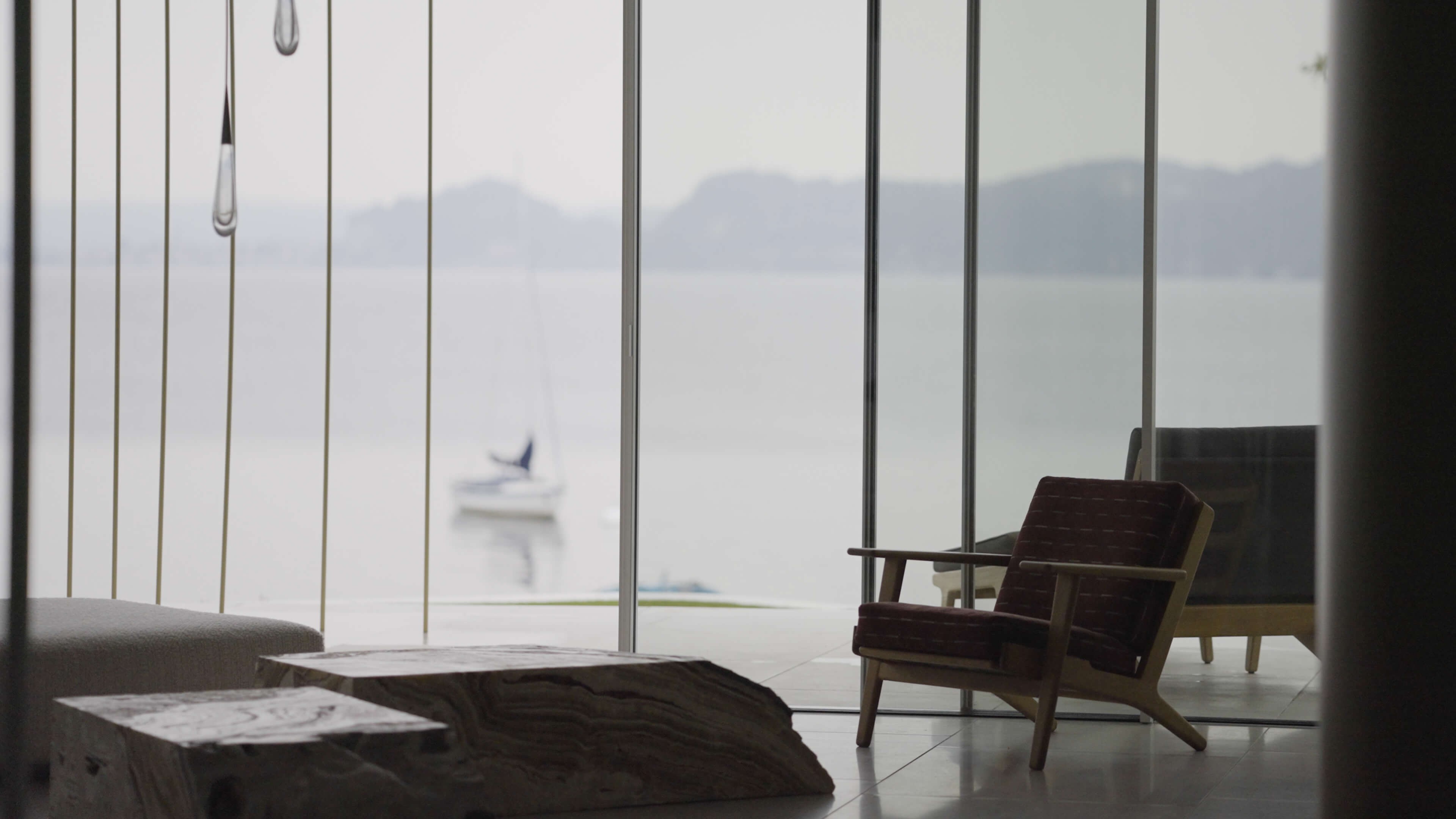 Continuously reframing people's perspectives on and relationships to spaces and changing lives for the better is at the core of Huang's architecture. Realizing this calls for abolishing the compartments people are coffered in – a vision that has escorted architecture for about a century, but has never found a capable outlet, Huang mentions. Often, she wanted to realize her vision but was constricted by material limits and narrow suppliers. But when she discovered the solution that enabled her to create her vision, it was an ineffably gratifying experience. Dara Huang remembers such a moment when initially encountering Sky-Frame during her Basel years at Herzog and De Meuron. The serendipity still reverberates in her work. Her ventures in creating thinner and lighter designs are carried by Sky-Frame's pioneering seamless window systems, forming aesthetic and practical liaisons without friction. Huang continues to spell her visions out. She expedites her efforts lifting façades, creating permeable boundaries, and seeking simplicity. Sky-Frame aids her design to intertwine nature and built spaces to new degrees, incessantly dispelling hindrances and uncovering new frames of freedom.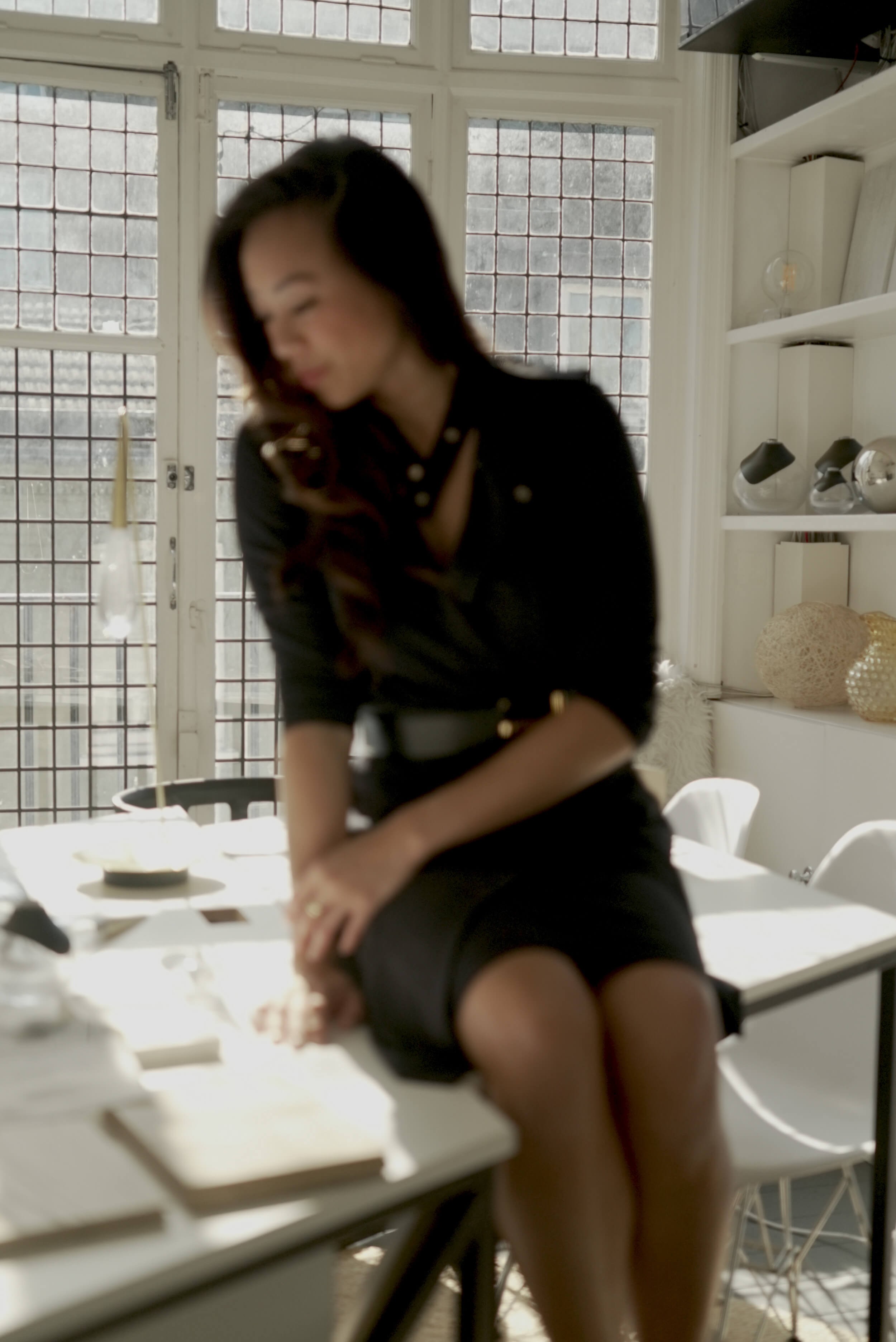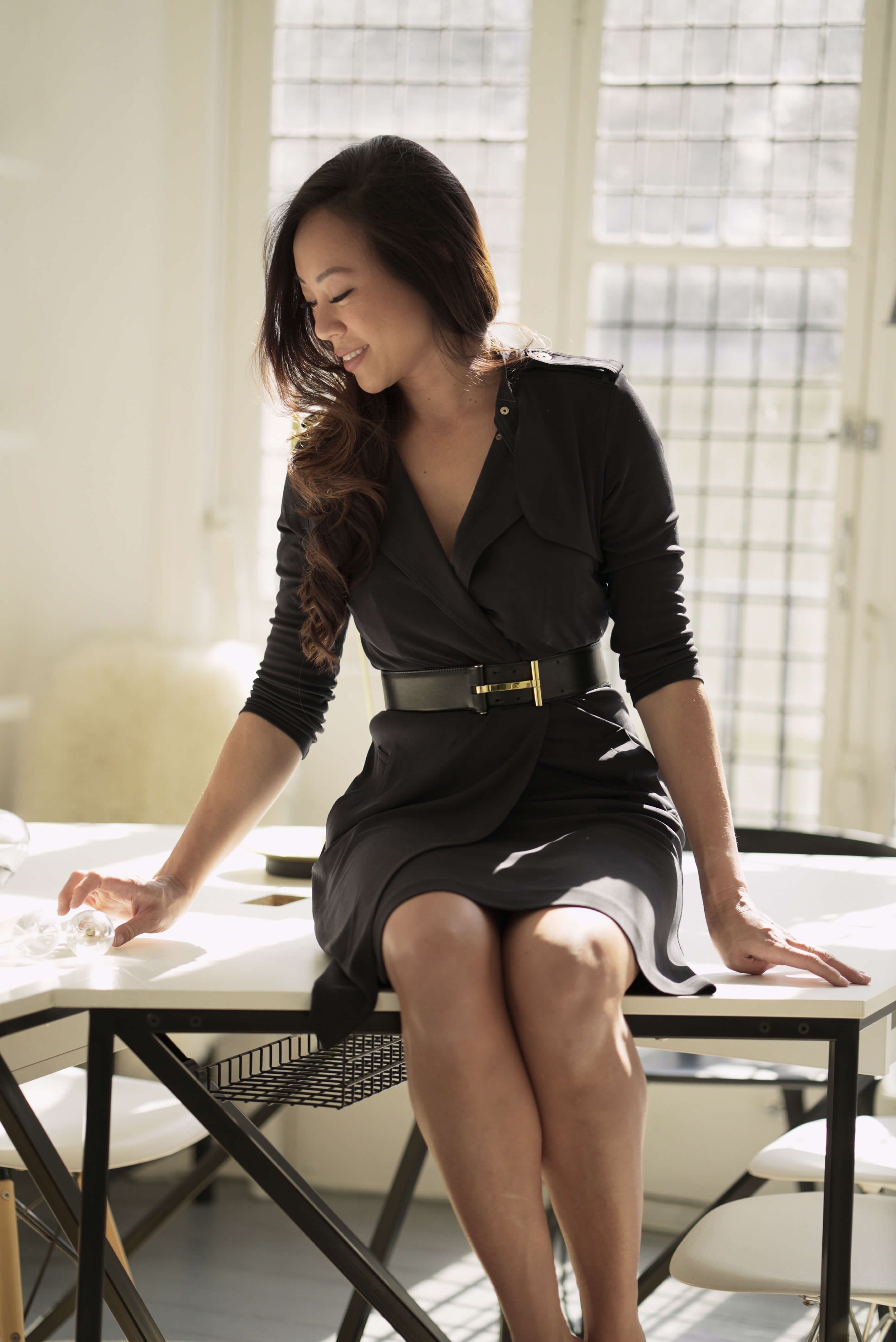 The Swiss windows amplify Huang's refined interventions through their delicate invisibility. New narratives can emerge from these gentle frames. Prospectively, Dara Huang's next scenery to frame is architecture's most resilient characteristic: Sustainability.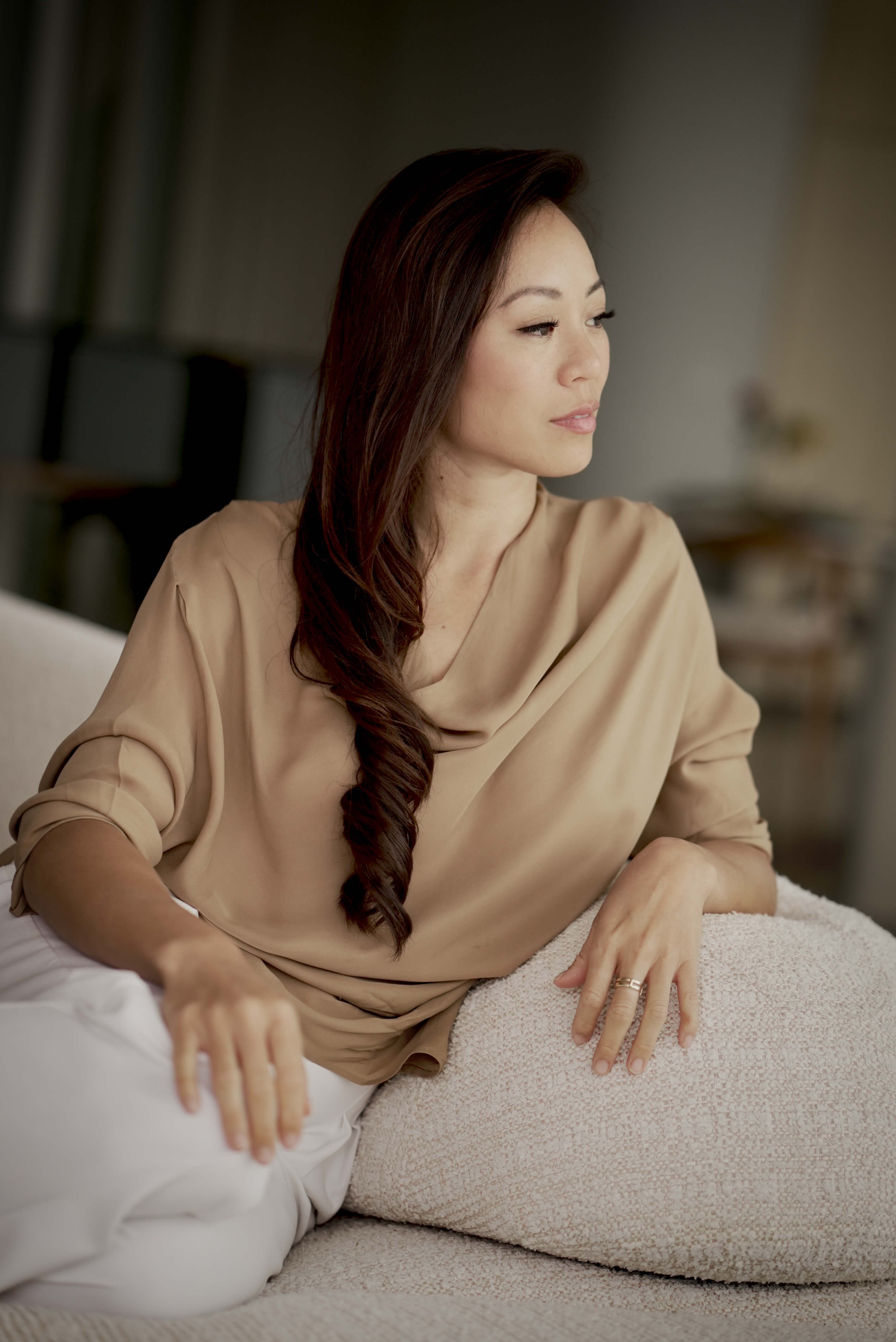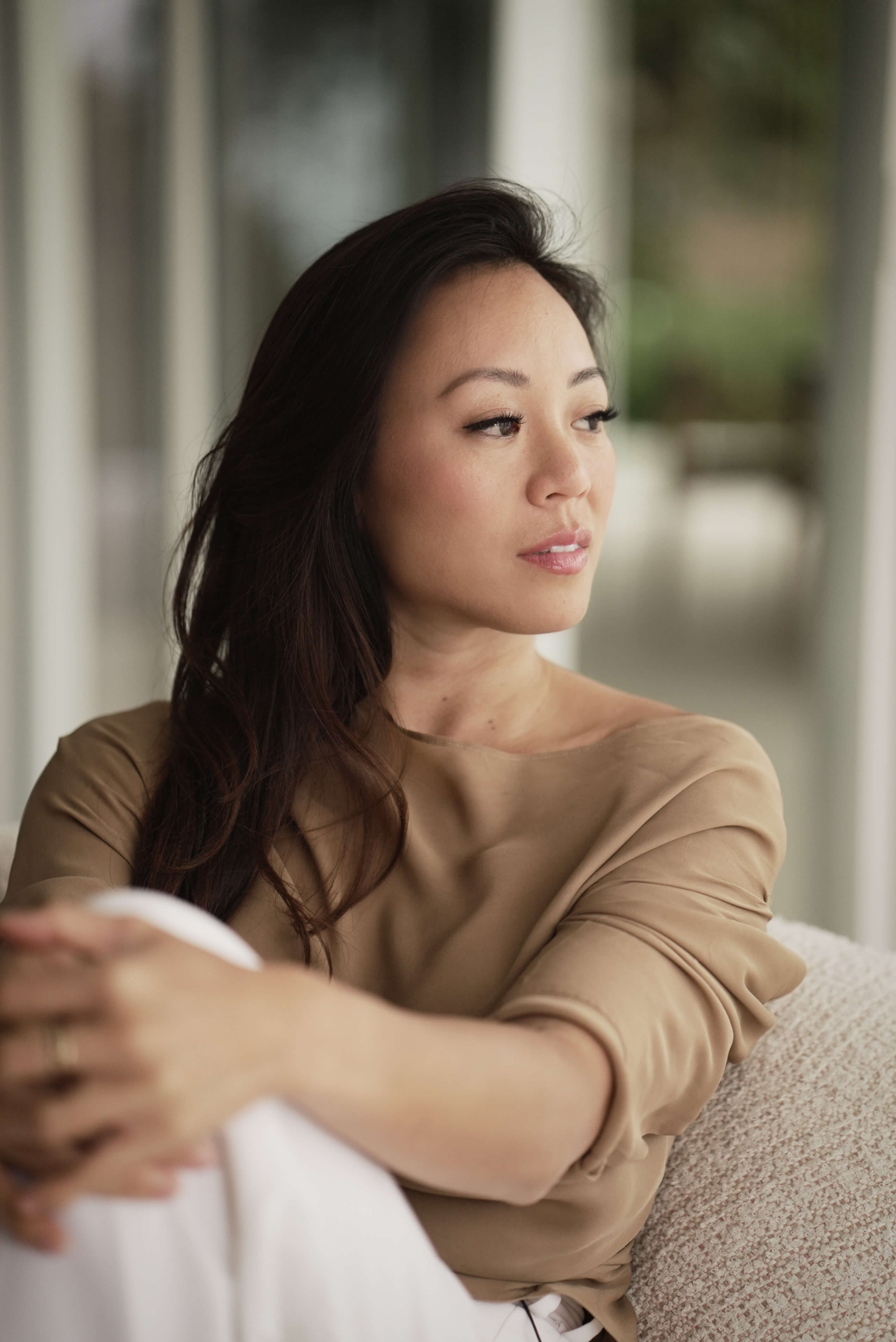 Past any simplistic botany enthusiasm, she perceives sustainability as a sense of memory. She looks at what remains when we leave, and future generations move through and inhabit her buildings. Her design keeps an eye on the cascading affects her work might spark. How will it influence ecosystems, societal compositions, and future generations actualities of life? Architecture is a medium, a prism that refracts technical, cultural, and individual intertwingularities – elements she will never cease to synthesize and envision balance for. For Dara Huang, sustainable architecture is a conversation that never ends.
«I truly believe that you can extend your life by the adjacency by which you live to nature, to water, and sky. If I can realize this to elongate someone's life, that is an amazing gift.»
Dara Huang is the founder of Design Haus Liberty; an international architecture, interiors and design practice established in London in 2013, with global offices in both London and Hong Kong. She holds a master's degree in Architecture from Harvard University and started her career at Herzog de Meuron, Basel and Foster + Partners, London.
In the company's short time, Dara has received numerous awards and honours including Property Weeks 40 under 40, BBC China's 100 Women, Prestige Hong Kong's 40 under 40 and three RIBA competition recognitions and sits on the board for Prop Tech and is a member of the Milken Institute and Red Club Cartier. She has also exhibited at Somerset House, London and the Architecture Venice Biennale. Passionate about creating value and leading design in market trends, DH Liberty expands the boundaries of the way architects tell stories through the built environment.
Alongside their luxury clients such as The Four Seasons, LVMH, Cartier, and Starwood Capital, Dara has co-founded an affordable urban housing platform, Viva House, a sustainable, prefabricated system that combines operations with asset-light developments turning housing into a service. She is also interested in democratising design via her first furniture and products line to launch in 2022.
The daughter of a NASA scientist who emigrated from Taiwan to the United States, Dara grew up in multi-cultural surroundings and global travel. She has a keen interest in contemporary art and nature, which inspires much of her designs.