MY POINT OF VIEW #03
With her Janey Butler Interiors, the Englishwoman Janey Butler is one of the most renowned interior designers in Great Britain. Her style is particularly popular in the mystical and romantic landscapes of Northern England. It is the vistas of these landscapes that she likes to reveal with Sky-Frame. Janey Butler gives us an insight into her world and tells us some of her secrets.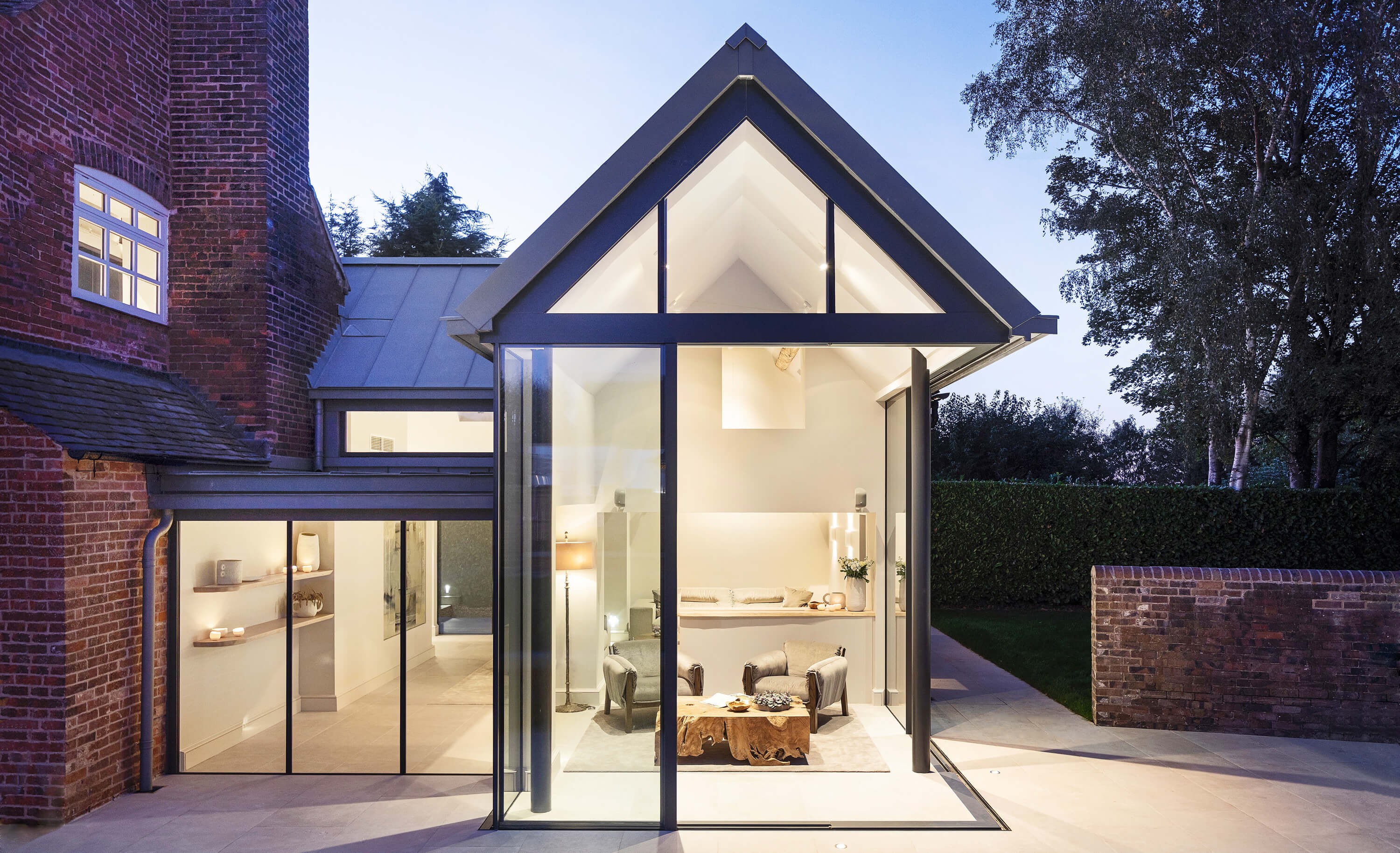 At this time – when we at Sky-Frame are also increasingly working remotely – we realise how beneficial a beautiful home can be. It may well be that after the crisis we will attach even more importance to our home – with equally beautiful views. All we can do at this time is dream. For many of us the mystical landscapes of the North of England are a destination of dreams. TV series have utilised this romanticism not only since Downton Abbey. Seen through our mind's eye: images of sweeping estates, stately houses, noble interiors and sprawling parks. The search for reliable values, the longing for retreat into a carefully designed, stylish home, is a contemporary phenomenon. In future, probably more so than ever before. A trend that many interior designers and architects have also identified.

Leafing through the interior magazines of recent years, we come across one name again and again: Janey Butler. The Briton from Cheshire, a traditional county in the North West of England not far from Manchester, has been the talk of the town for the last few years. Butler creates something that is very popular with many of her clients: the combination of tradition and modernity. The mystical-romantic essence of old estates is still present in her designs – but it is purified and modernised. She enriches new buildings with organic elements. She thus brings together the best of both worlds. This results in reduced elegance with a high feel-good factor thanks to pronounced authenticity and a subtle hint of romanticism.
«I love creating a home, and it is so important to make it a place you crave to be in.»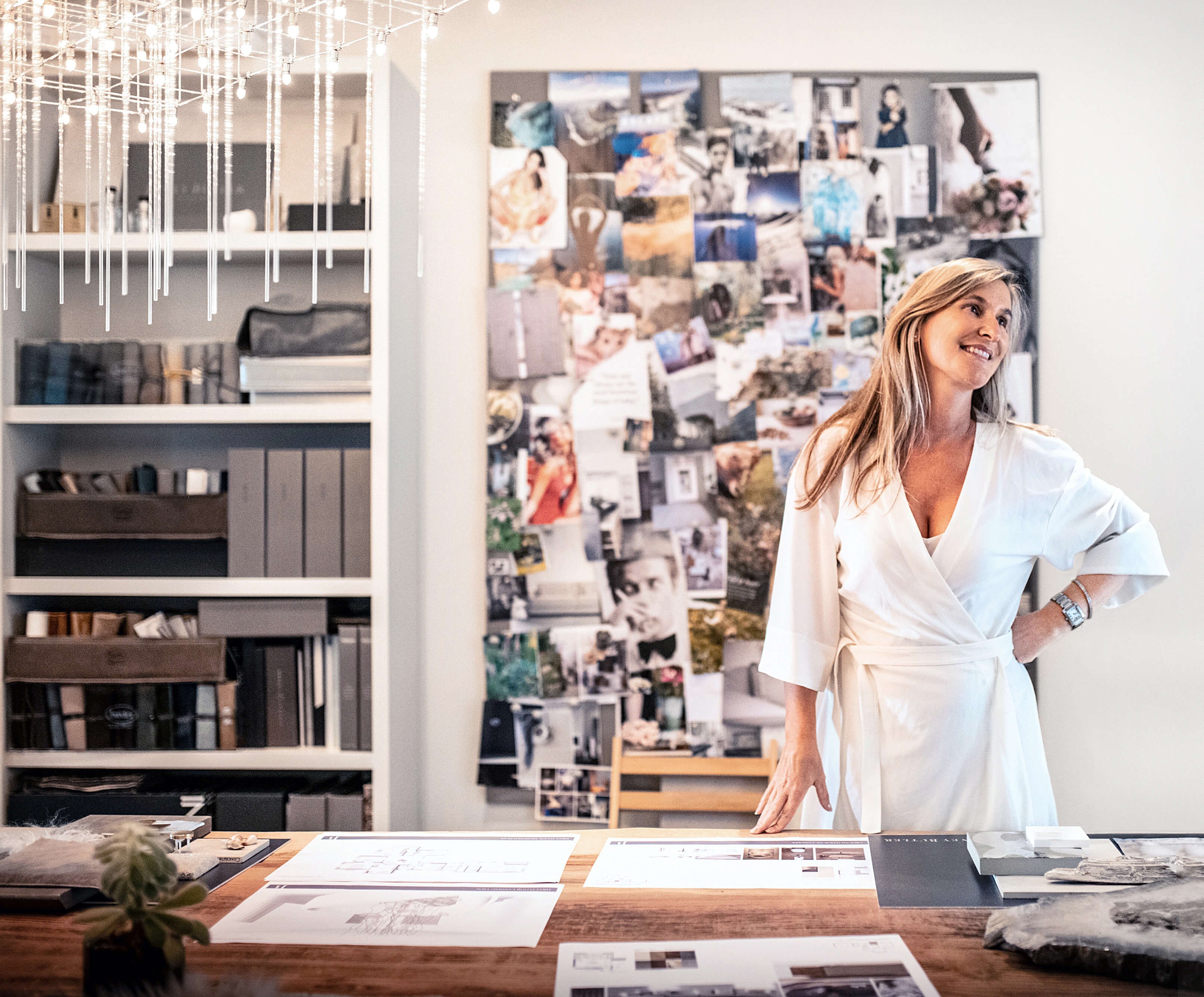 Marriage of tradition and modernity
Janey Butler relies on Sky-Frame solutions, which create openness and width, especially for the reduction in design. In this way Butler manages the seamless integration of tradition and modernity. Janey Butler reveals some of the secrets of her success: "I firmly believe that you can make your home a kind of sacred retreat – that you can create calming, welcoming spaces. I love clarity, subdued colours and organic shapes, like you find in nature." Janey Butler creates timeless objects by preserving tradition and substance, but also by constantly reducing and modernising: "Timeless design, quality, simplicity and nature inspire me."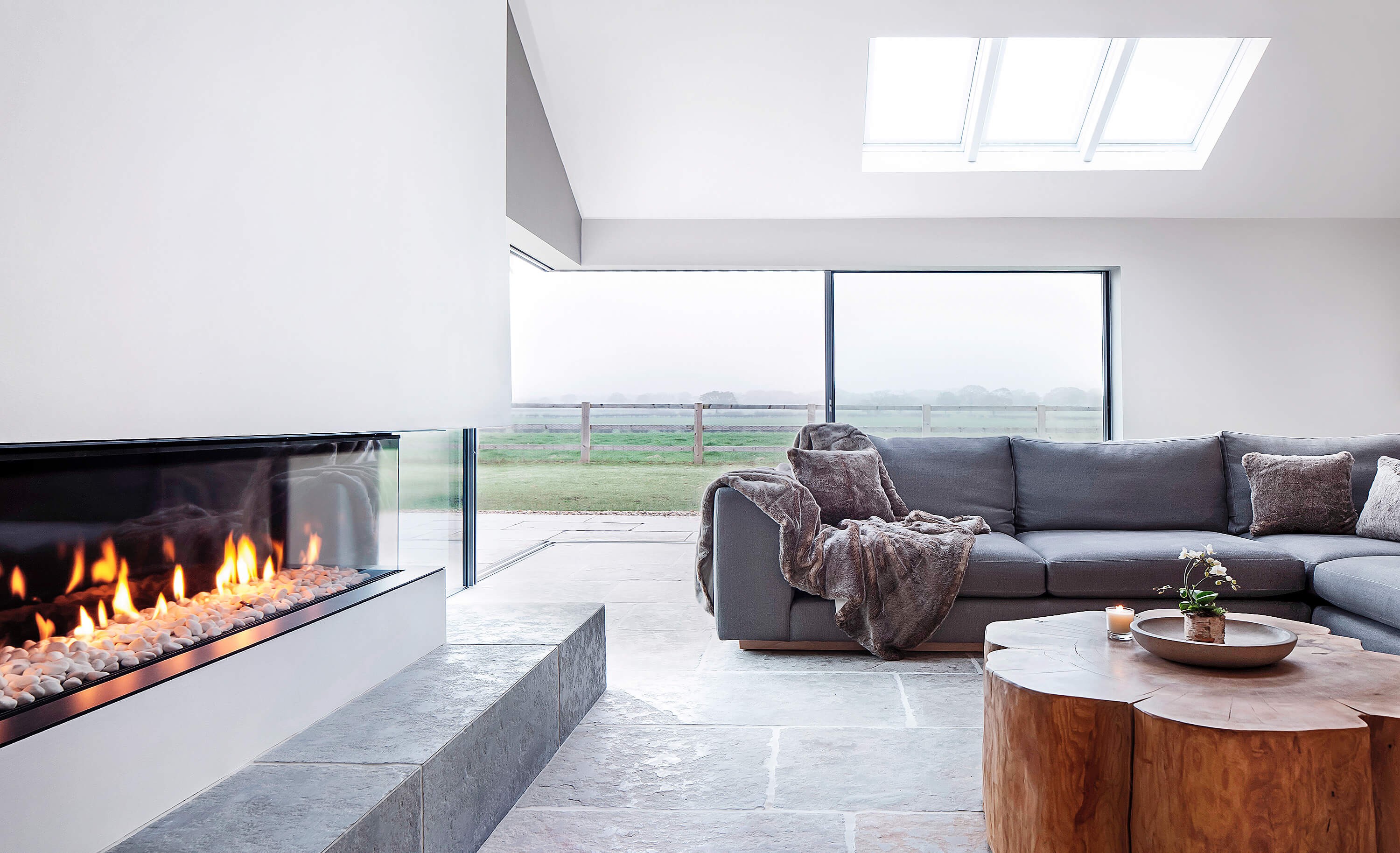 Art and styling pieces as an integral part
Using Sky-Frame, Janey Butler invites nature into her objects and clears obstacles out of the way thanks to the frameless designs. But integration into the environment is not the only thing that matters to Butler. There is always a very special twist: "Art and unique styling pieces also play a huge part within my interior design. I find these items in many different places all over the world. That can make a home really unique, which I like a lot."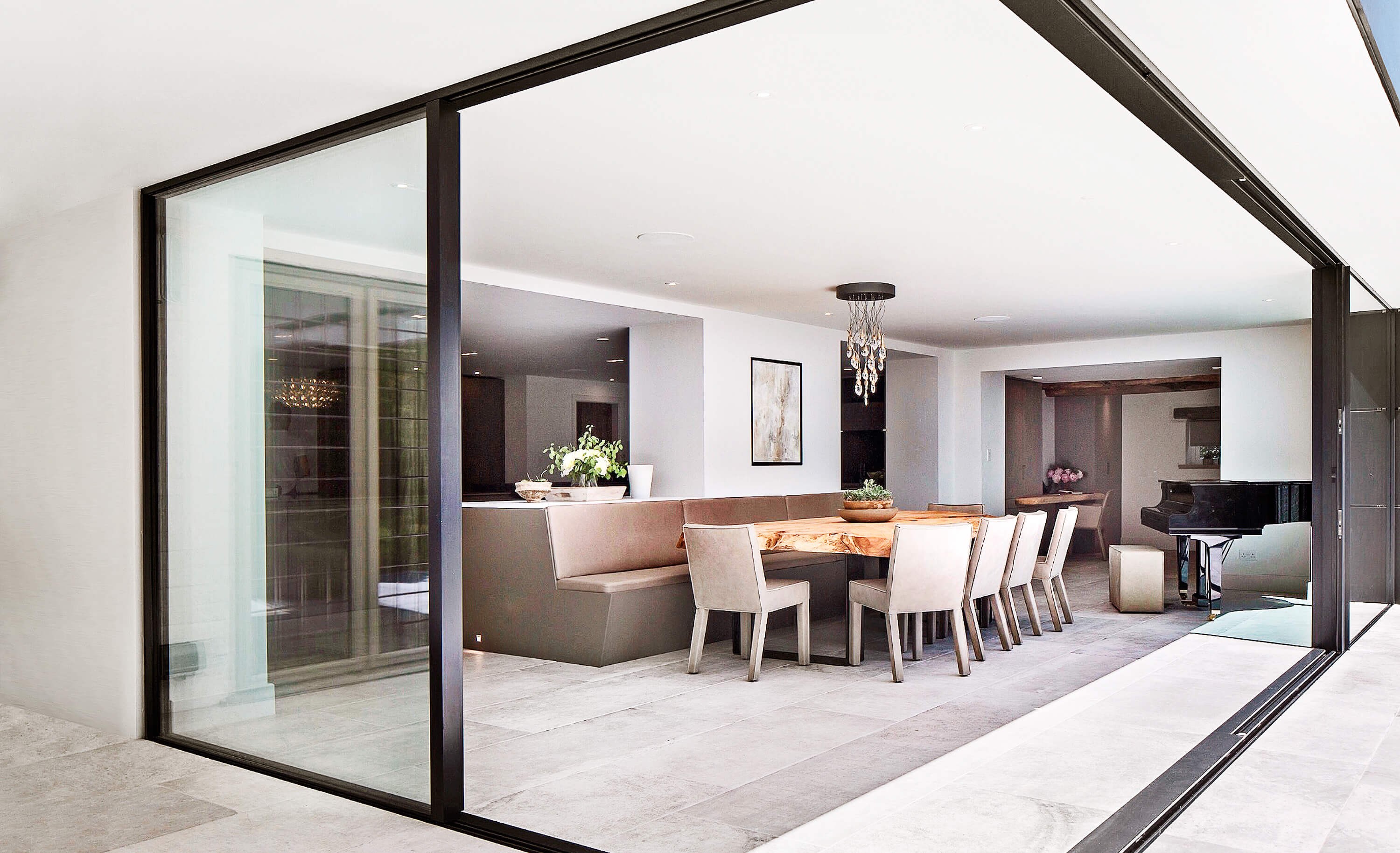 Janey Butler prefers to travel with her husband Andy, whom she met over 10 years ago in Cheshire. An encounter that influenced her life and work throughout. Since studying art and textile design at the London College of Fashion, Butler has travelled the world. Among other things, she lived in the Middle East for a few years and worked there as a freelance designer before returning to the North of England and meeting her future husband, the well-known real estate developer Andy Butler (Llama Group). With him she found common passions and thus completely new ways for bringing her ideas to life.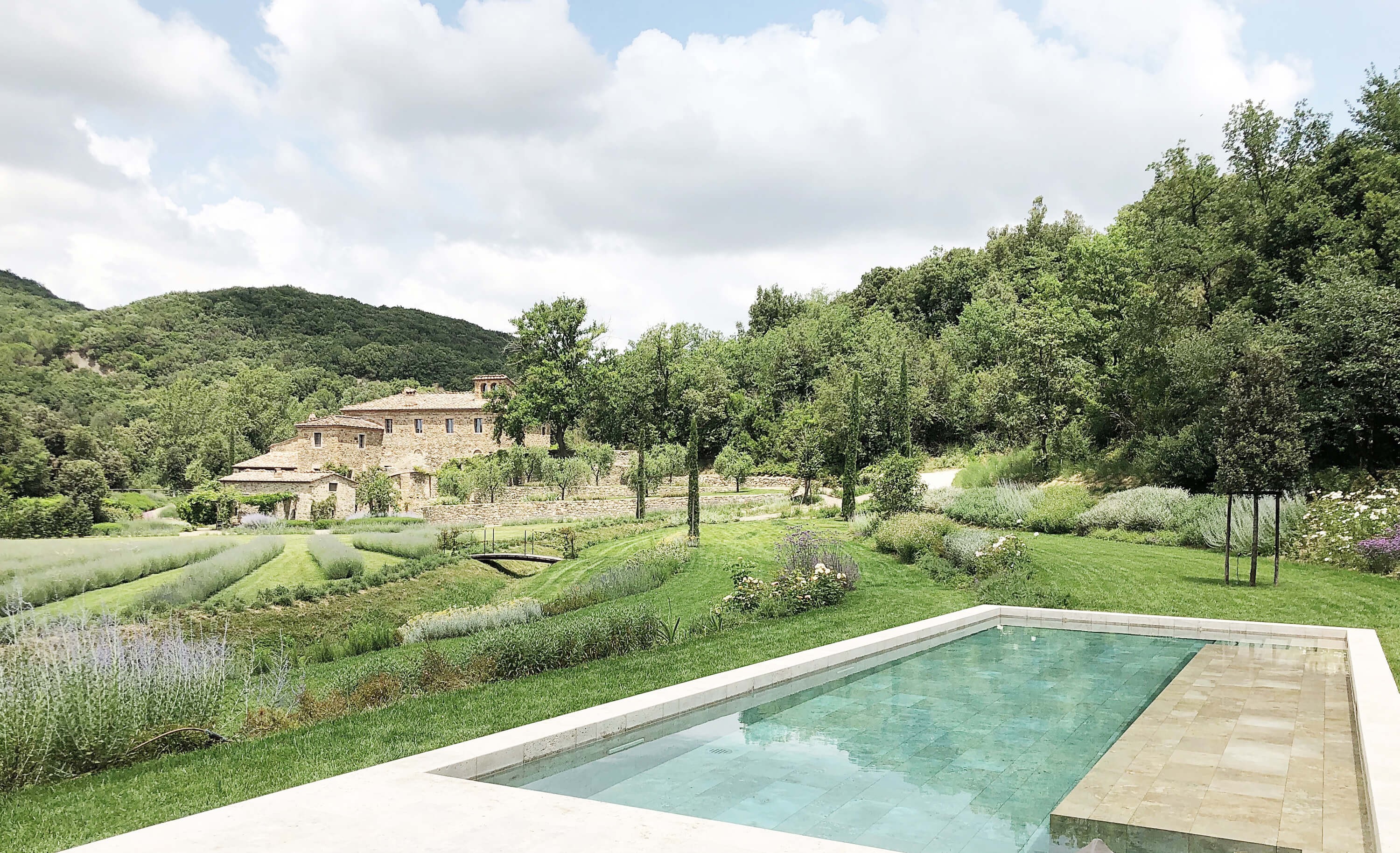 Tuscan inspiration
One of the destinations that Janey Butler and her husband are particularly fond of is Italy. It is there, more than anywhere else, that she finds her inspiration: "My husband and I have been privileged to travel a great deal, and we are fortunate to still be able to do so. This has always inspired us both. We love Umbria and Tuscany, and we go there practically every year. We are fascinated by the many incredibly beautiful medieval hamlets on the hills. The whole region breathes so much history and simply has character. Whether you look out over the rolling hills or stroll through the thick-walled towns with their towers, the sunflower fields and vineyards – this is nothing short of pure inspiration. We come home feeling invigorated with new design ideas."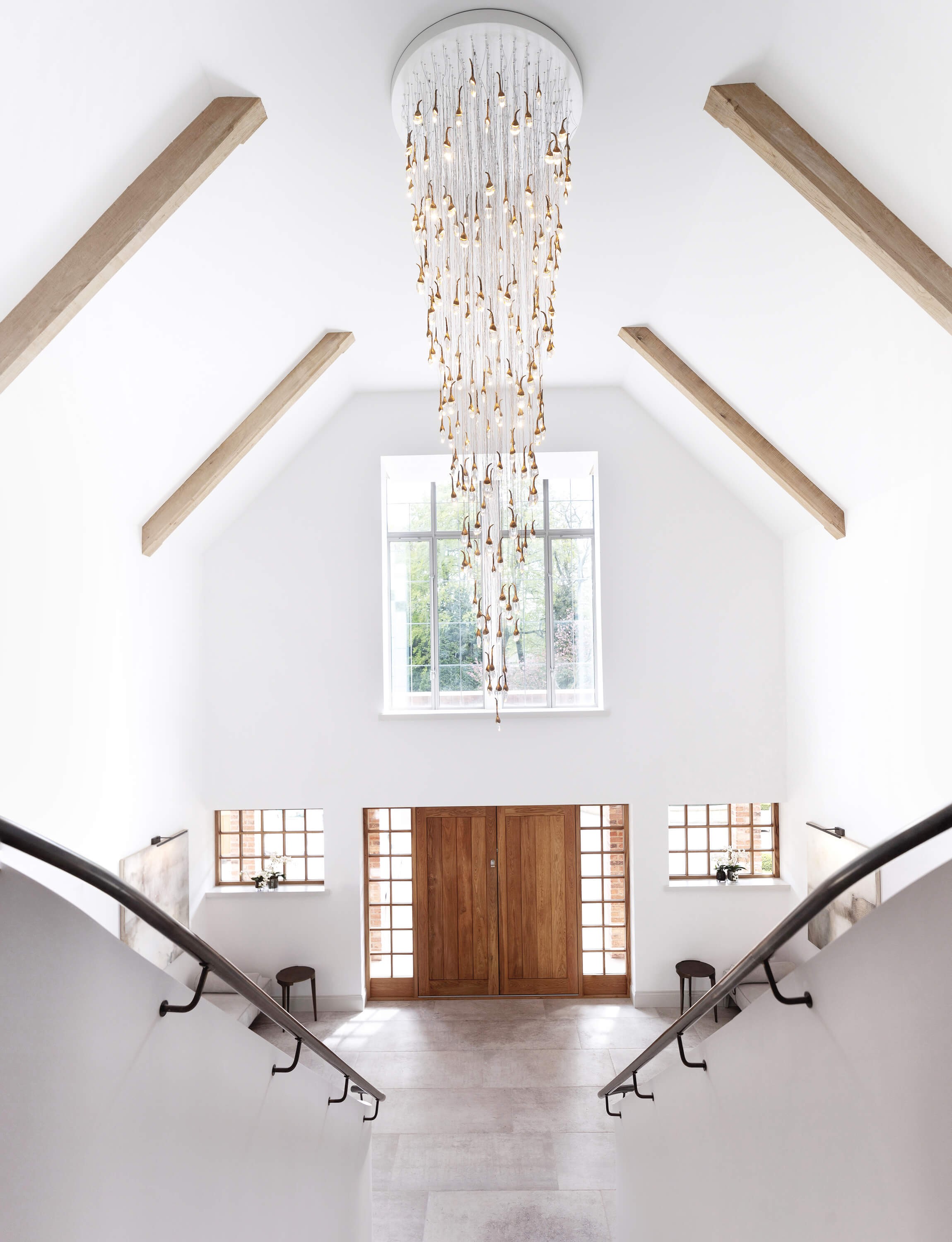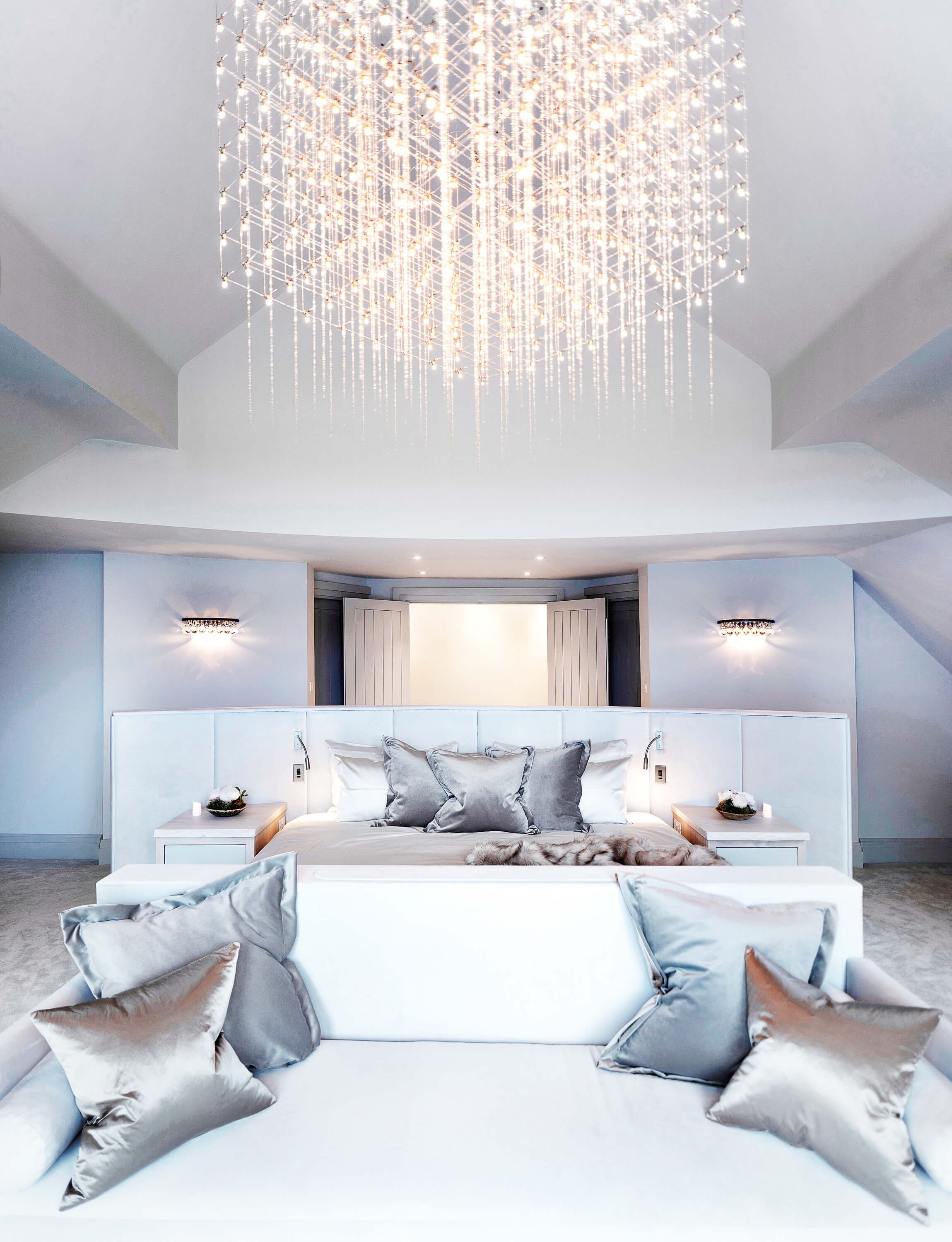 And Janey Butler tackles these projects in cooperation with the Llama Group, co-founded with her husband Andy. Together they design and build luxury real estate for their clients – provided on a turnkey basis.
«We offer our busy clientele high-end turnkey solutions – for private as well as for business purposes.»
A good relationship with the client at its core
The integration of all services is thus another one of her secrets of success. But Janey Butler sees yet another aspect as being central: "It is critical to the overall project to try to obtain the best possible relationship with the client as soon as is possible. Architectural integrity is the key factor in the exterior – whether we build something very modern, contemporary or something more traditional. In the interior, it is crucial to create the connection to the exterior and ultimately to the landscape. In addition, a project must meet the individual functional requirements of the client. Then it's up to me and my team to find the style that suits us best."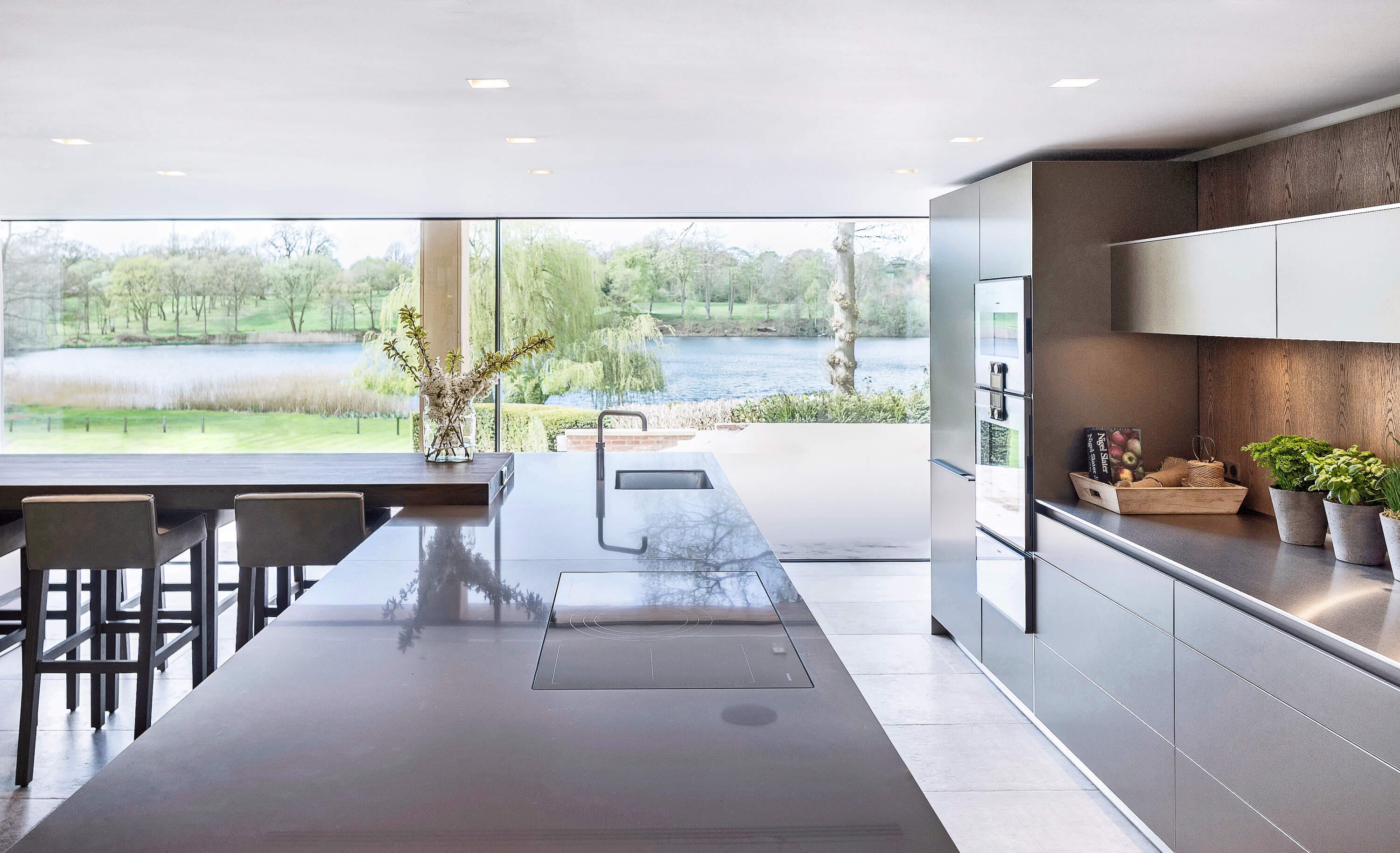 Thus it is the integration of services, their quality and the proximity to the client that impresses on the market. This can be seen in the many interesting projects that Janey Butler has completed over the years: "The Lake View House is one of those beautiful projects. It is a really big house with a fantastic view over Lake Cheshire." Janey Butler Interiors is currently designing the final elements of the house – including a 600 square metre extension, a 20 metre outdoor pool, and a custom-made whirlpool. The large gardens and the driveway are also being redesigned.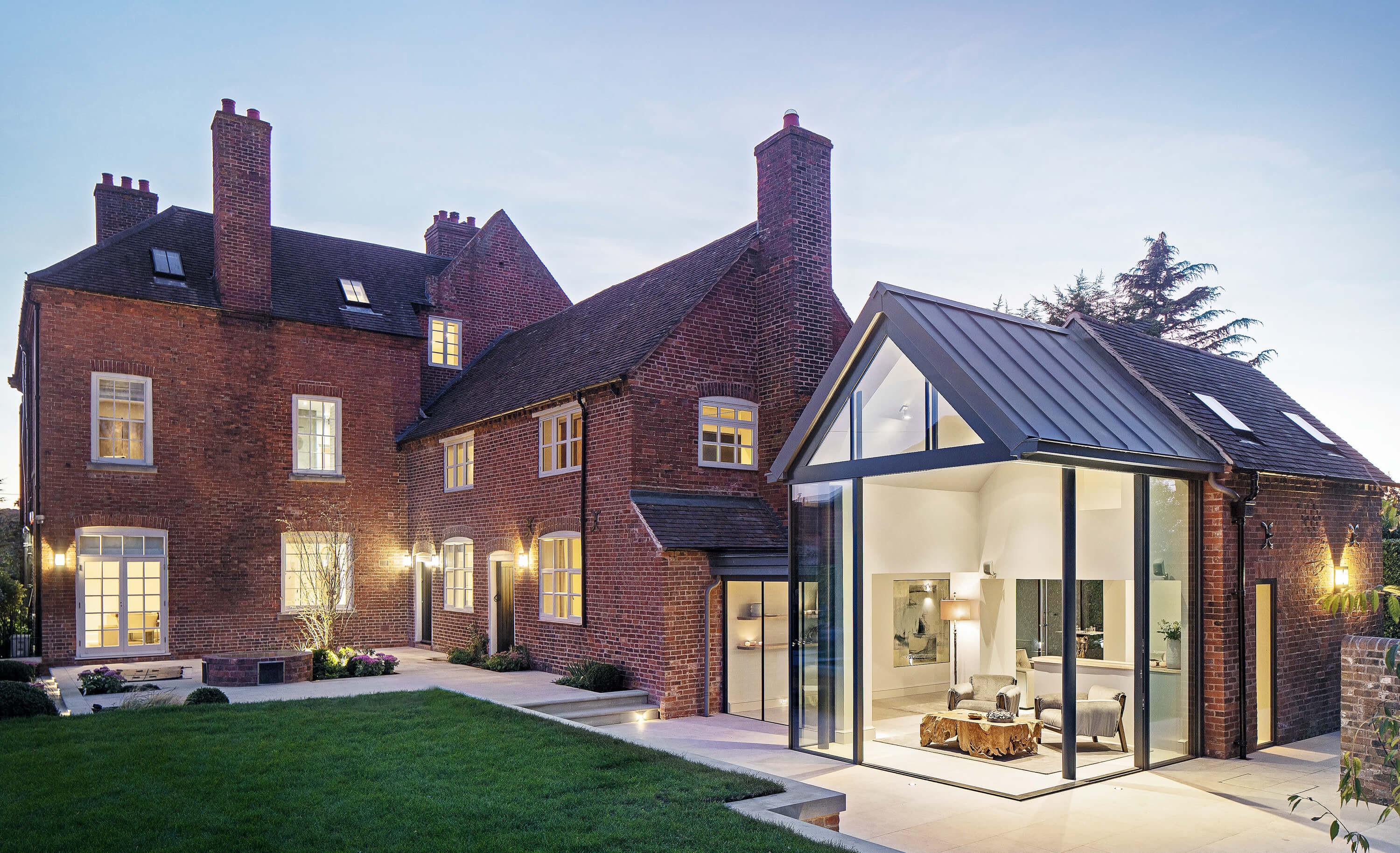 Complete house extension via Sky-Frame
In 2019, Janey Butler and her team completed the Queen Anne house, in which Sky-Frame plays an essential role. This house features fascinating smart home technology from Crestron, which also automates the Sky-Frame extension. And it is this extension that fascinates, as it is connected to the traditional house and adds a lot of openness, space and modernity to it. Typical Janey: everything from A to Z in the whole house bears her imprint.
Janey and her team are also particularly proud of the Forest Cottage and the Edge Cottage, which both won the International Property Award and the Best Global Smart Home (2016 and 2018) at the Cedia Awards. These two projects are also characterised by the Sky-Frame solutions used, which strongly influence the design.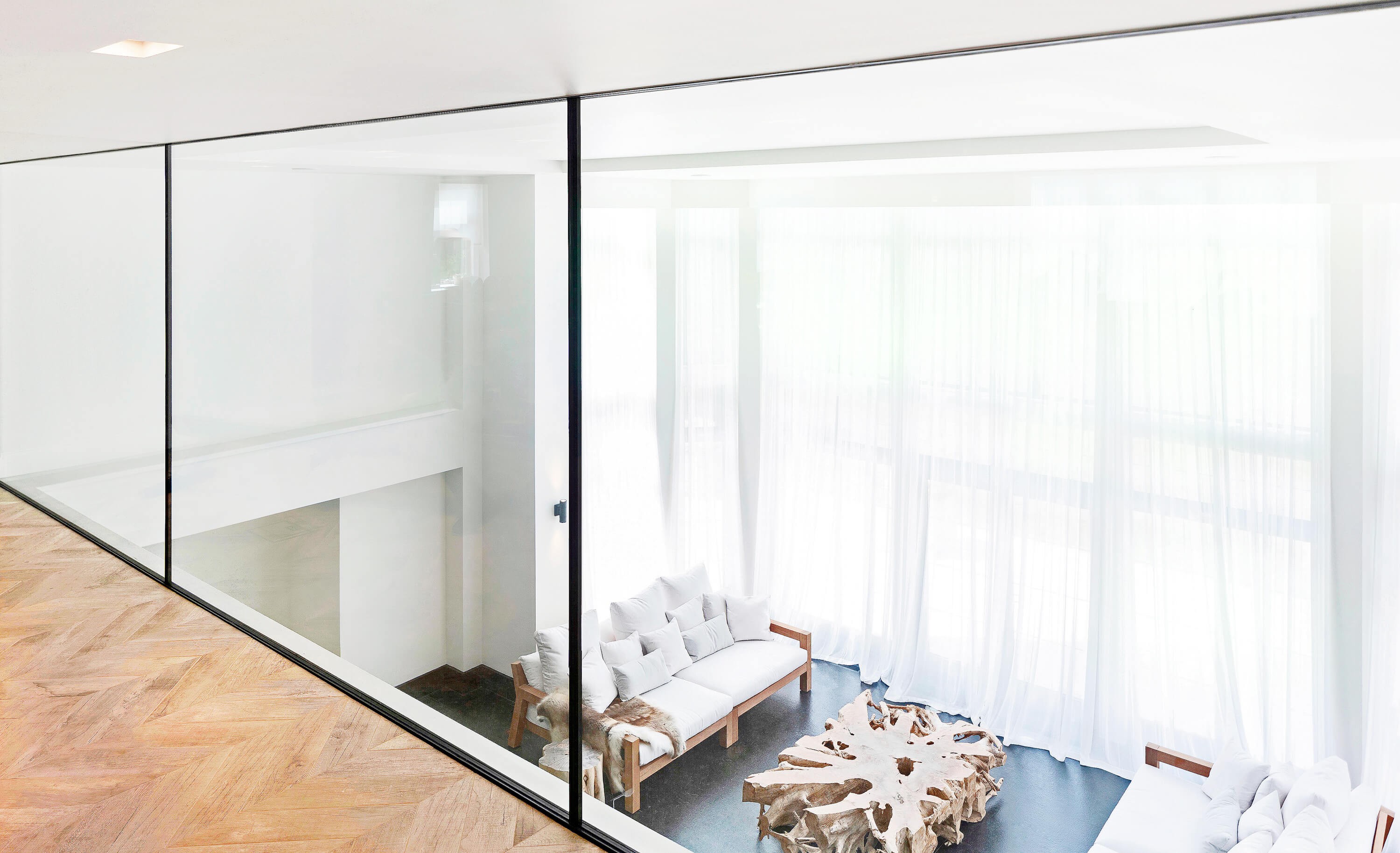 Specialists working hand in hand
Janey Butler owes this high standard to the fact that many renowned designers and architects have joined the Llama Group and Janey Butler Interiors, respectively. They work optimally hand in hand: "A large number of architects, designers, engineers, land surveyors, technicians and project managers work together across just two offices. This is why we are able to do what we do." As the team has grown, Janey Butler's role has also changed over the years: "Today I am no longer involved in all areas of a project, but I still shape the design with my team at the various stages of development. The designs always come across my desk before we present them to the clients."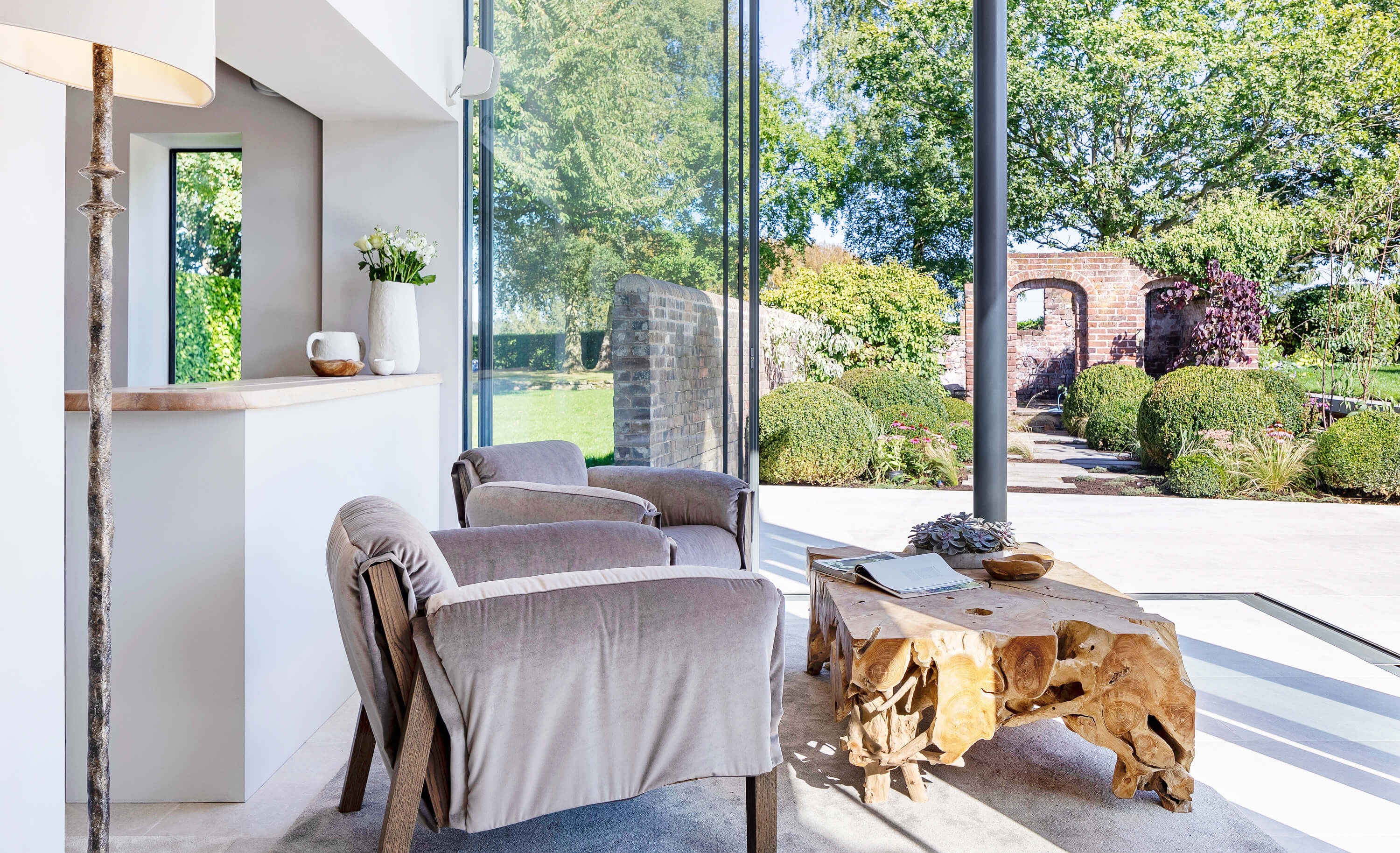 By all means, dream
Janey Butler's projects make us dream and it is her love of good craftsmanship and detail which also reflects our values at Sky-Frame and the expectations of our clients. We are therefore very happy to work with Janey Butler to create a beautiful home for someone again and again and to make dreams come true.
Janey Butler Interiors (JBI) is an excellent interior design and architecture studio located in Alderley Edge, in the heart of Cheshire. Janey Butler Interiors specialises in high-end residences and commercial properties. Janey Butler describes her work as craft-driven design. JBI is also the exclusive dealer in the North West of England for brands such as Piet Boon, Baxter and Meridiani. Awards include the Best UK Interior Design Private Residence at the UK International Property Awards and the Best Global Smart Home at the Cedia Awards. The Lake View home won the award for Best Integrated Home in 2019.

More information about Janey Butler Interiors can be found here.
The Llama Group has been carrying out projects in architecture, interior design and construction management throughout the United Kingdom and overseas for 25 years. The Llama Group integrates all services from the concept to turnkey delivery. The Group is managed by its founders Andy and Janey Butler. 
 
More information about the Llama Group can be found here.