Wilshire Blvd.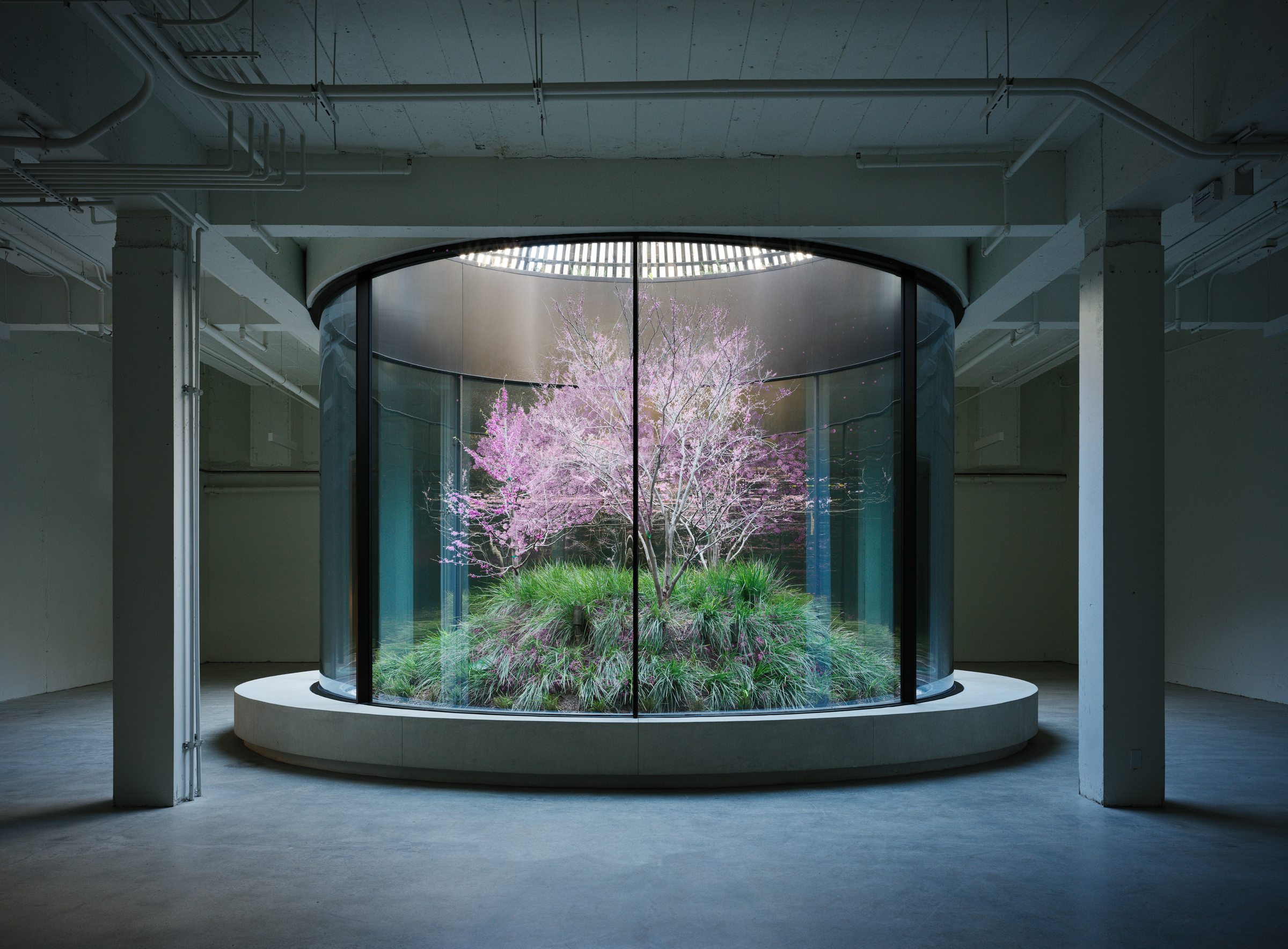 The project, completed by Montalba Architects in 2023, is a significant historic renovation of the original 1962 Edward Durrell Stone Building and a transformation of the basement level by adding a new light-filled garden atrium and sculpture. Initially recognized as one of the most significant West Coast buildings by prominent master architect Edward Durell Stone, the New Formalist structure was completed in 1962. Over the years, the historical building and its public plaza have remained iconic in Wilshire. Yet, much of the structure remained untouched from its last renovation a few decades ago. The Client tasked Montalba Architects to restore and upgrade the building to be more in line with its original status and prominence while creating a place that promotes community for the users of the building. Through placemaking, a once outdated plaza and underutilized space now promote engagement and interaction amongst those experiencing the historic building.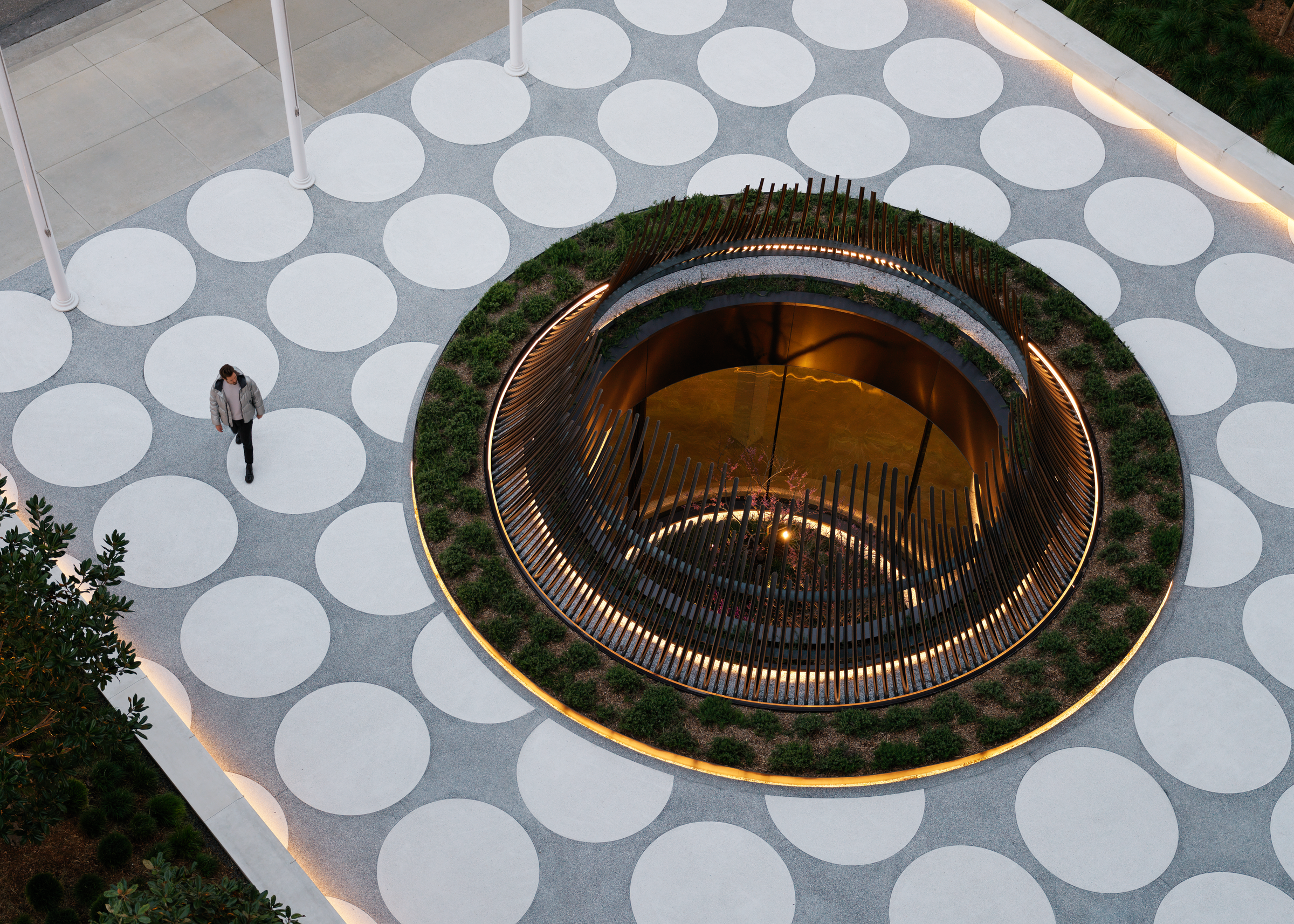 At the plaza level, the central fountain, which had been decommissioned in line with water conservation efforts, was removed, and a light well with a sunken garden was introduced in its place to bring a focal point to the previously underused basement. The natural light filtered below from the garden completely transforms the experience and usability of the space. The dynamic focal point at the plaza's centre includes a custom sculpture developed in our studio that surrounds the opening to the sunken garden below. Its bronze prongs arc upward as a nod to the arches of the building, the rhythm and undulation creating a sense of movement. New white concrete benches, landscaping and lighting revive and reactivate the public plaza, while the original rustic terrazzo pattern was removed and carefully restored to the original design and finish.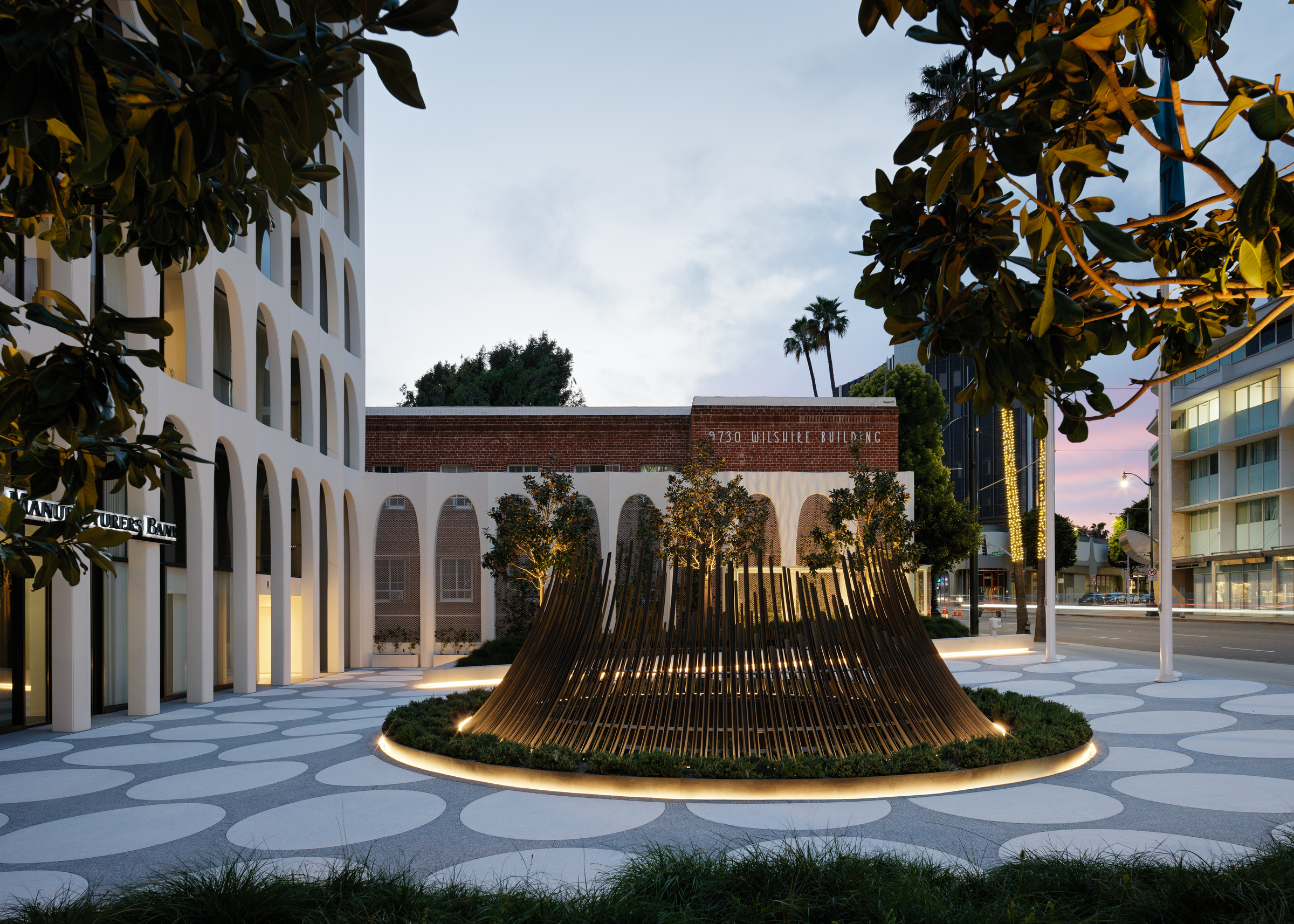 Tucked into the landscape is a new frameless glass and steel trellis, which provides security and enclosure around the lower-level tenant entrance. Much like the subdued nature of the sunken garden, this intervention quietly situates itself into the context. The ground floor lobby was reimagined with a warm, restrained but handcrafted palette of walnut panels, terrazzo flooring, bronze trim, and fluted stone, all elements which nod to the midcentury origins. The small space benefits from the simple expression of materials and a ceiling light cove extending the perceptible height. The feature wall niche at the reception desk maintains a sense of formality.