Villa Oost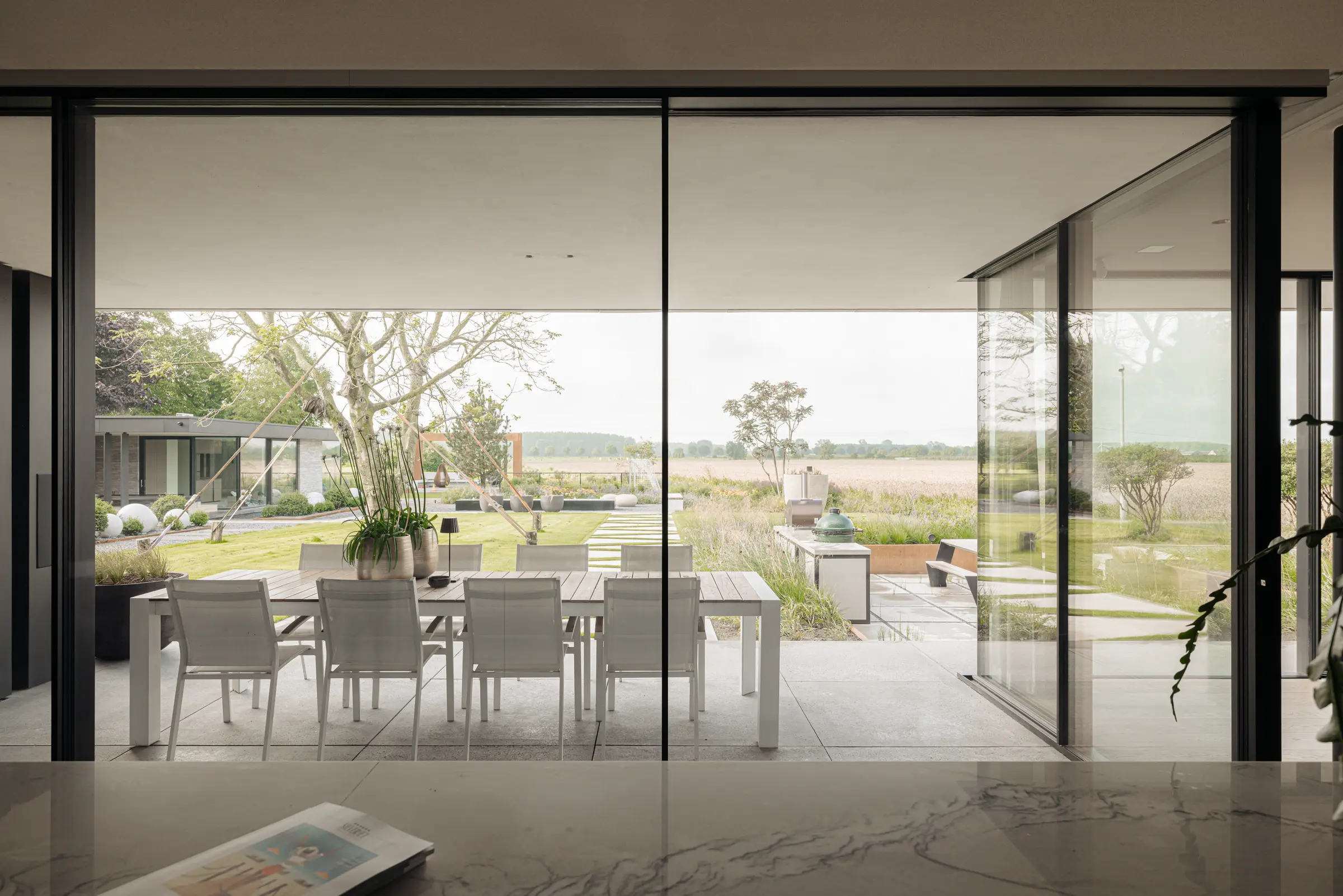 Unlike the rear of the villa, the front (the street side) is more closed. As soon as one enters the house, one enters a generous hallway. The entire width of the rear of the house will feature robust stone columns and immense glass facades so that occupants in both the ground-floor living space and the bedrooms can fully enjoy the unobstructed views.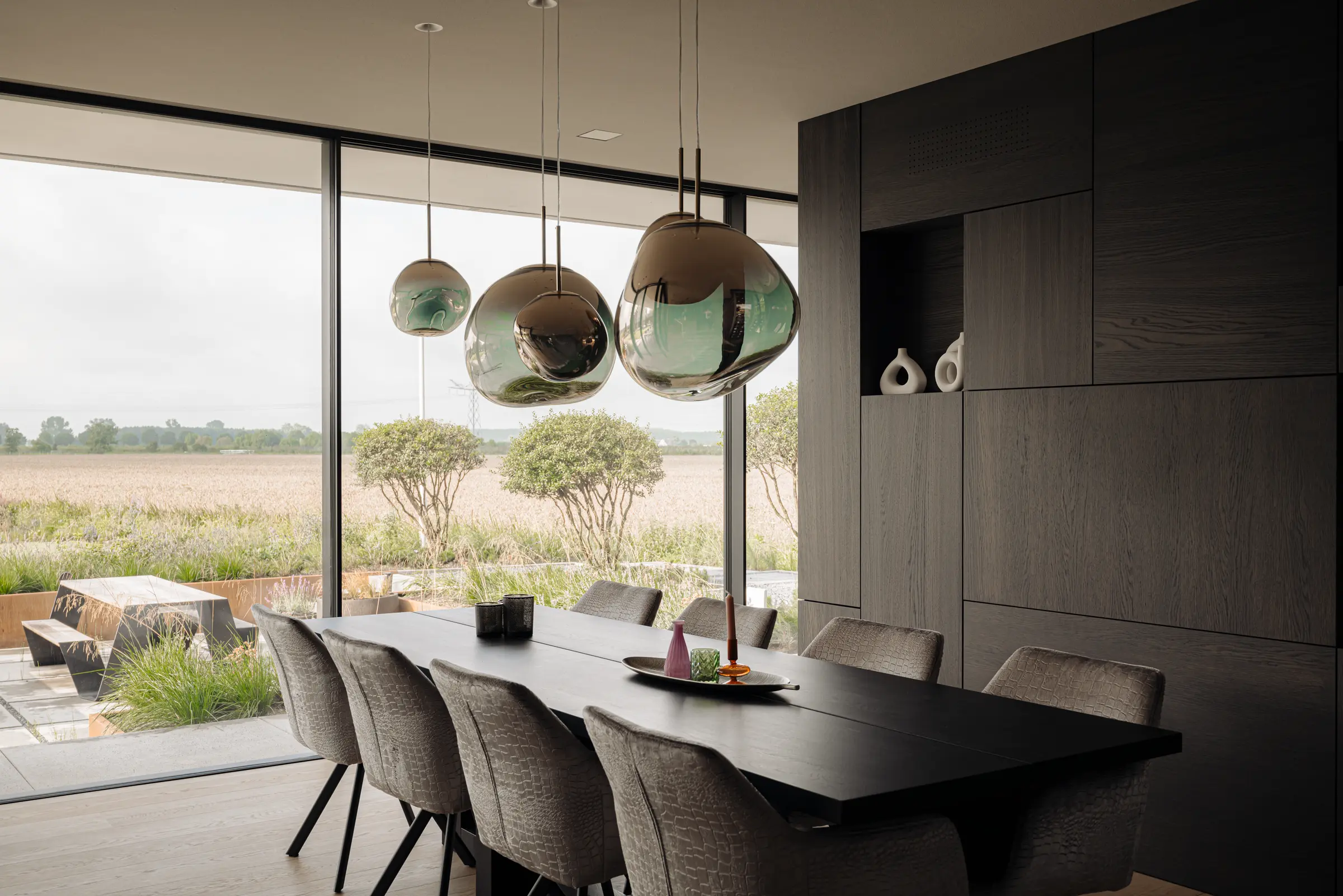 Also because of the large facades, good climate control is a key issue in the design. An example of how summer heat is counteracted are the large overhangs of over 1 metre. Because of the rural location, we introduced pitched roofs that are separated, as it were, by a skylight along the full length of the first floor.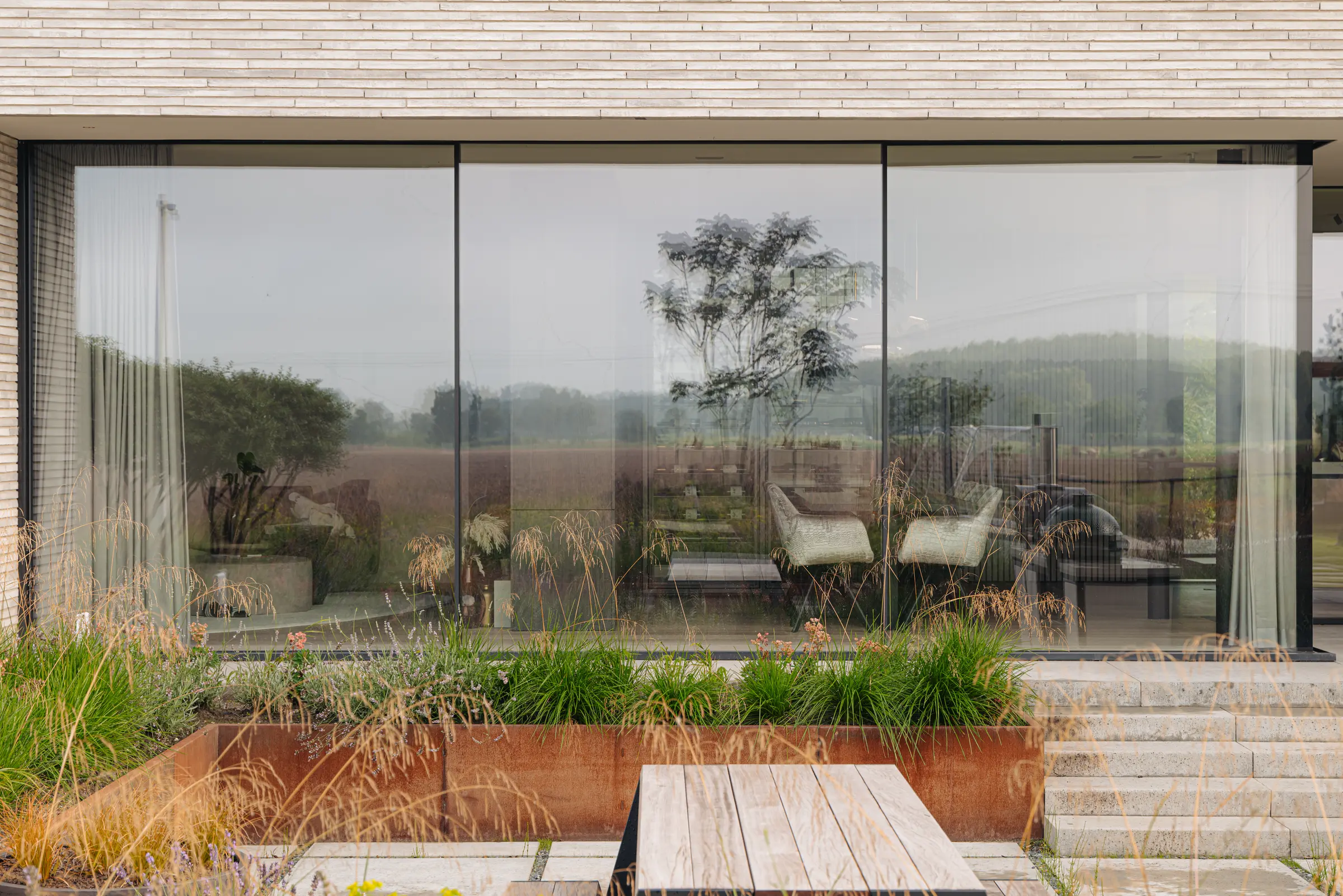 The roofs look like two separate disks resting on the roof plane. The house is equipped with the latest technology in terms of installations and, combined with the clever design of structural overhangs, a highly sustainable home is guaranteed.