Villa Kirk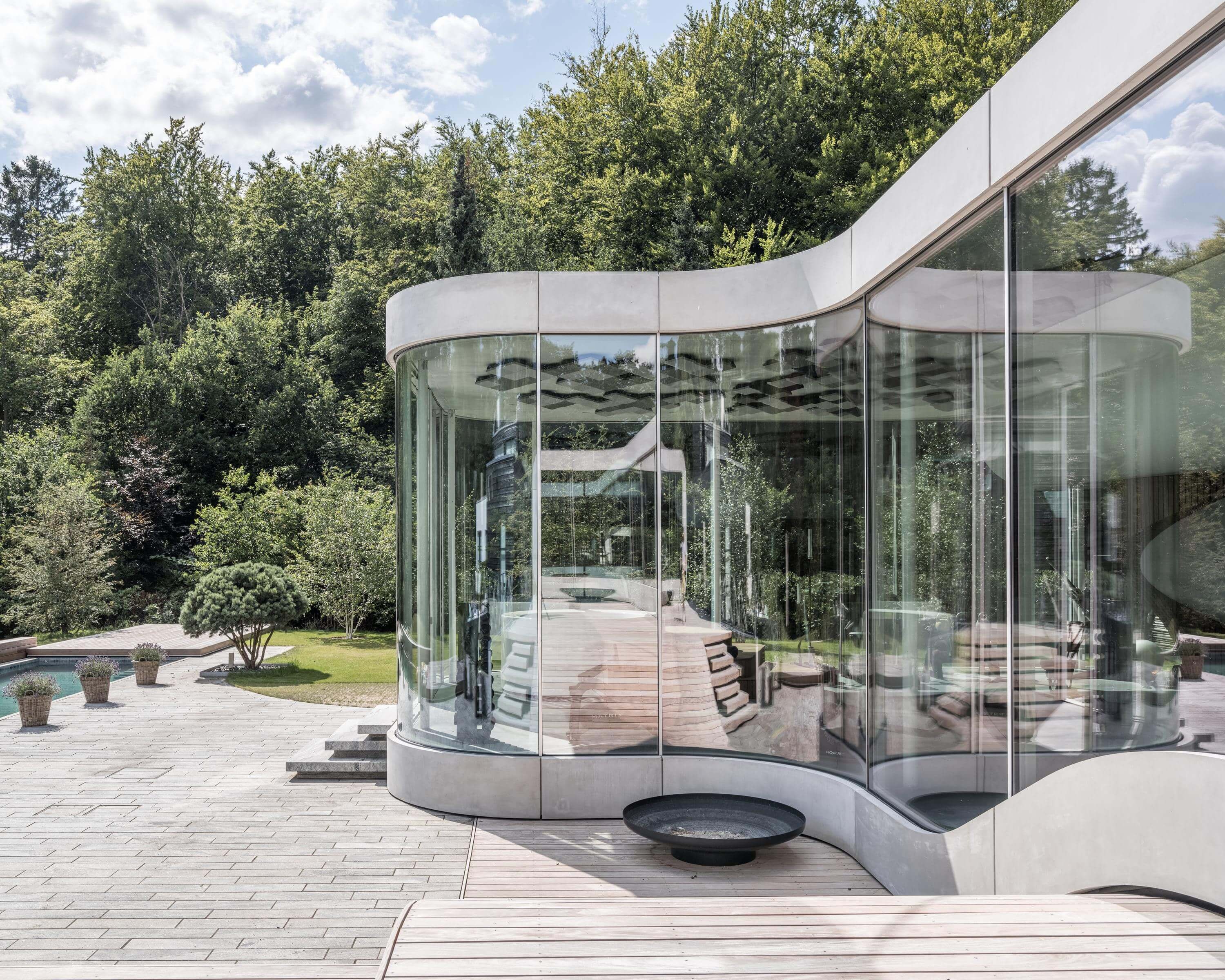 Most people probably think they know what a building looks like. Preserved, there are many variants, but common to buildings is that they have a clear and rectilinear geometry and that corners are usually perpendicular. Most common.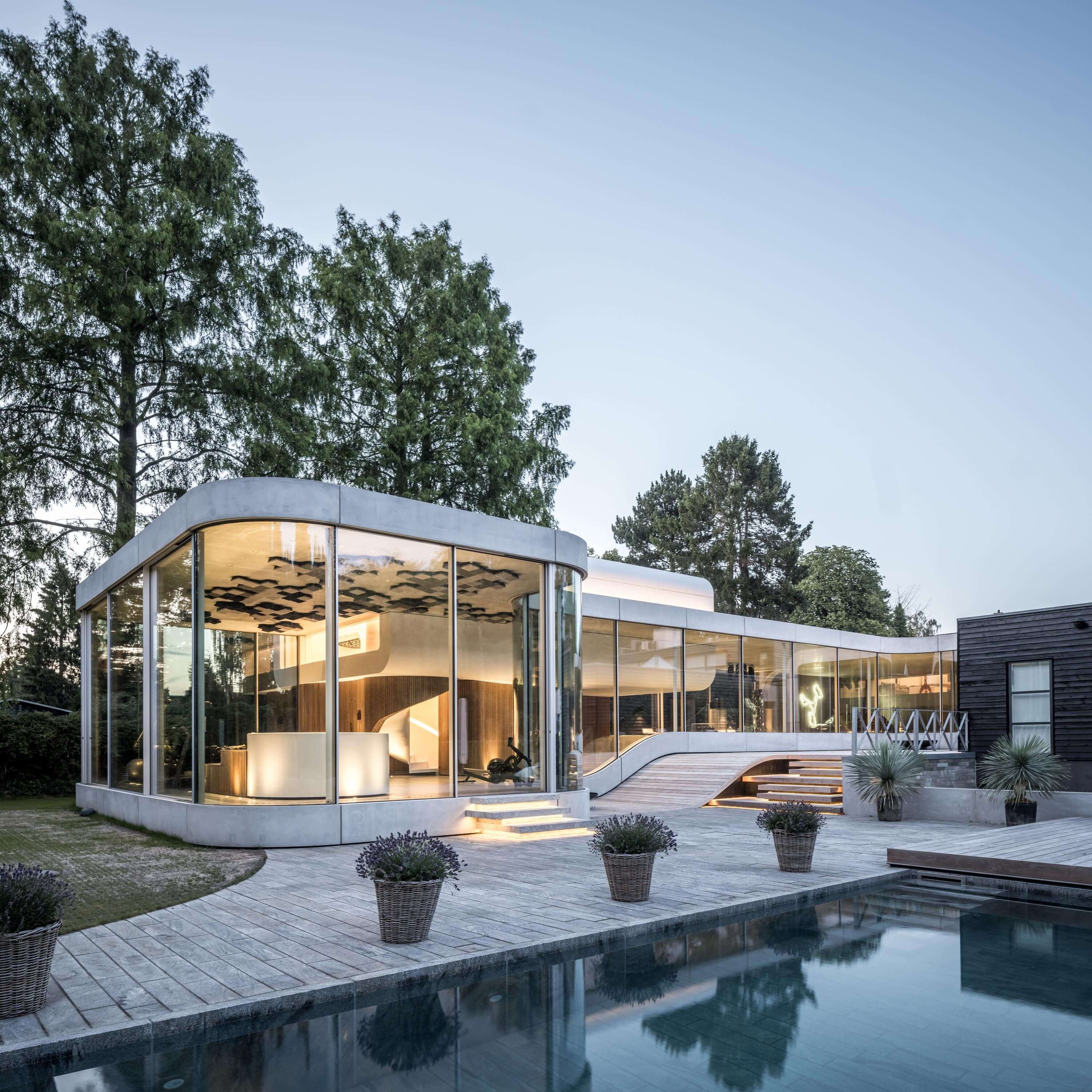 The exception that confirms that rule is located north of Copenhagen: A villa extension of no less than 750 sqm. Here, corners are rounded, windows are crumpled, stair treads are thrown a la hairpin, and the whole project appears cash executed as a shivering vision of the future with a scent of sci-fi, but also with the humor and warmth of voice that can soften the cool stringency of modernism.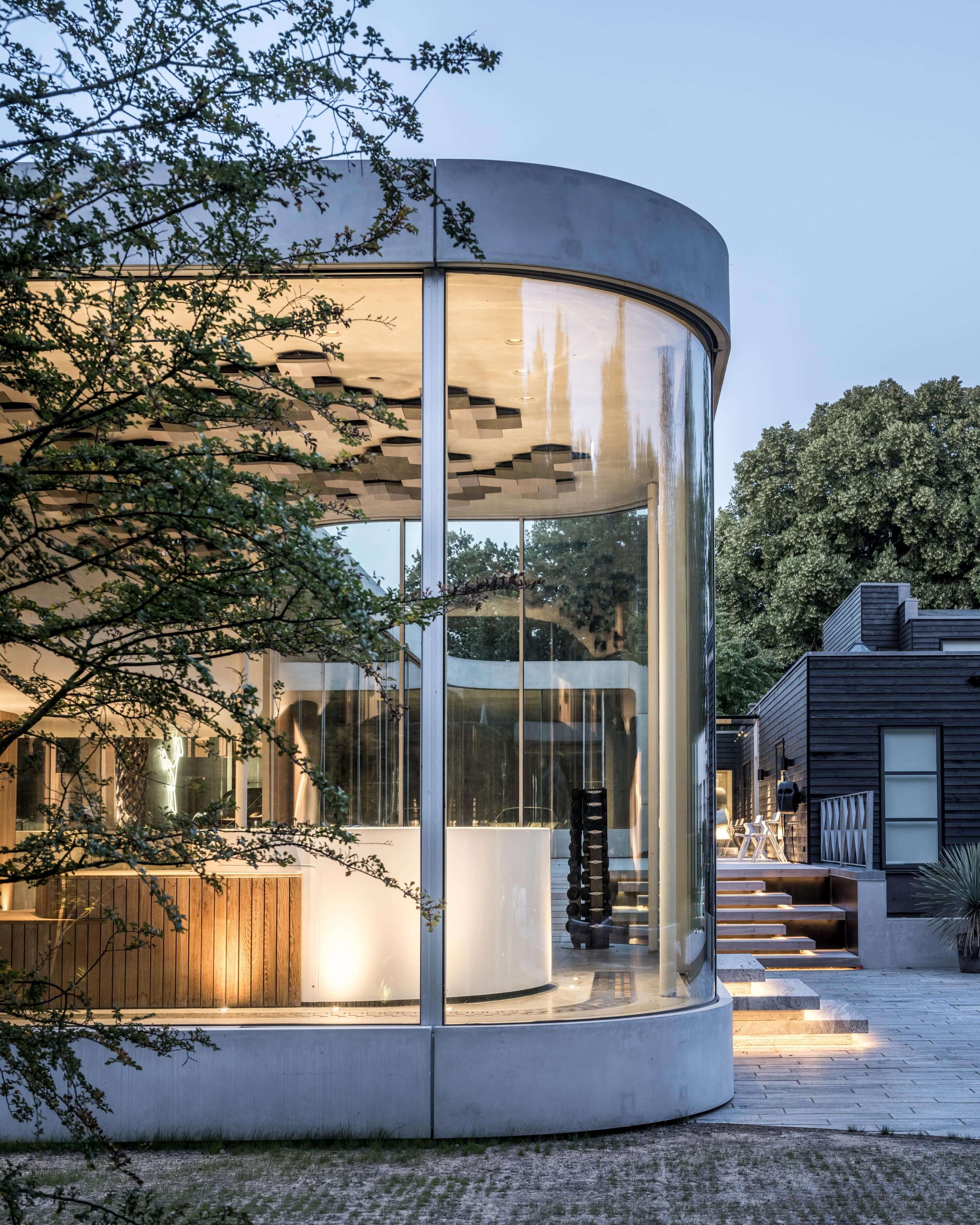 The bold project has a floor plan over three floors, connected by sculpturally designed stairs. An expressive potential is unleashed by means of in-situ cast organic forms in concrete and steel, which constitute the load-bearing structures. The load-bearing steel columns are few and slim in an impressive engineering project that is the prerequisite for the star glass of the building glass in slim profile solutions from Swiss Sky-Frame.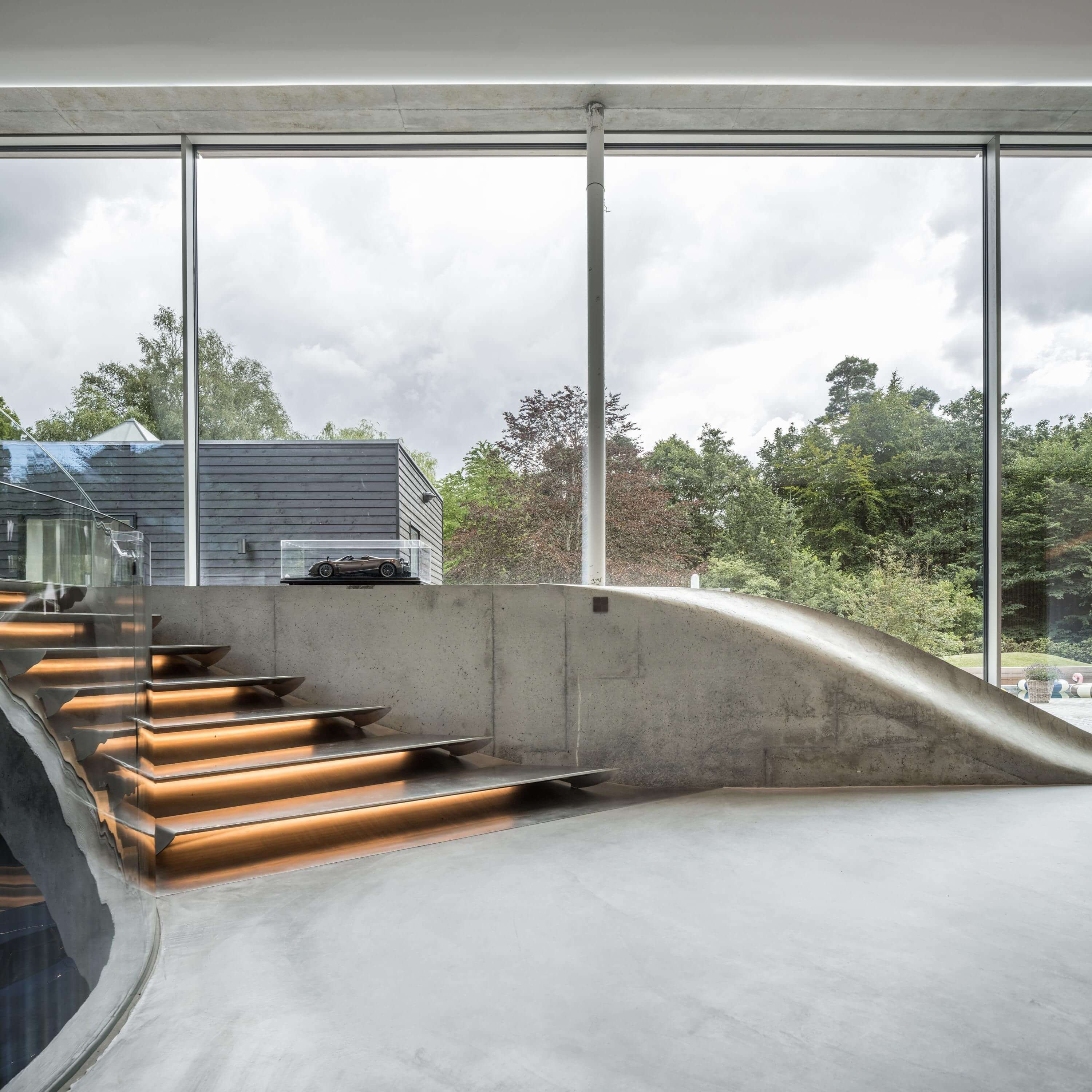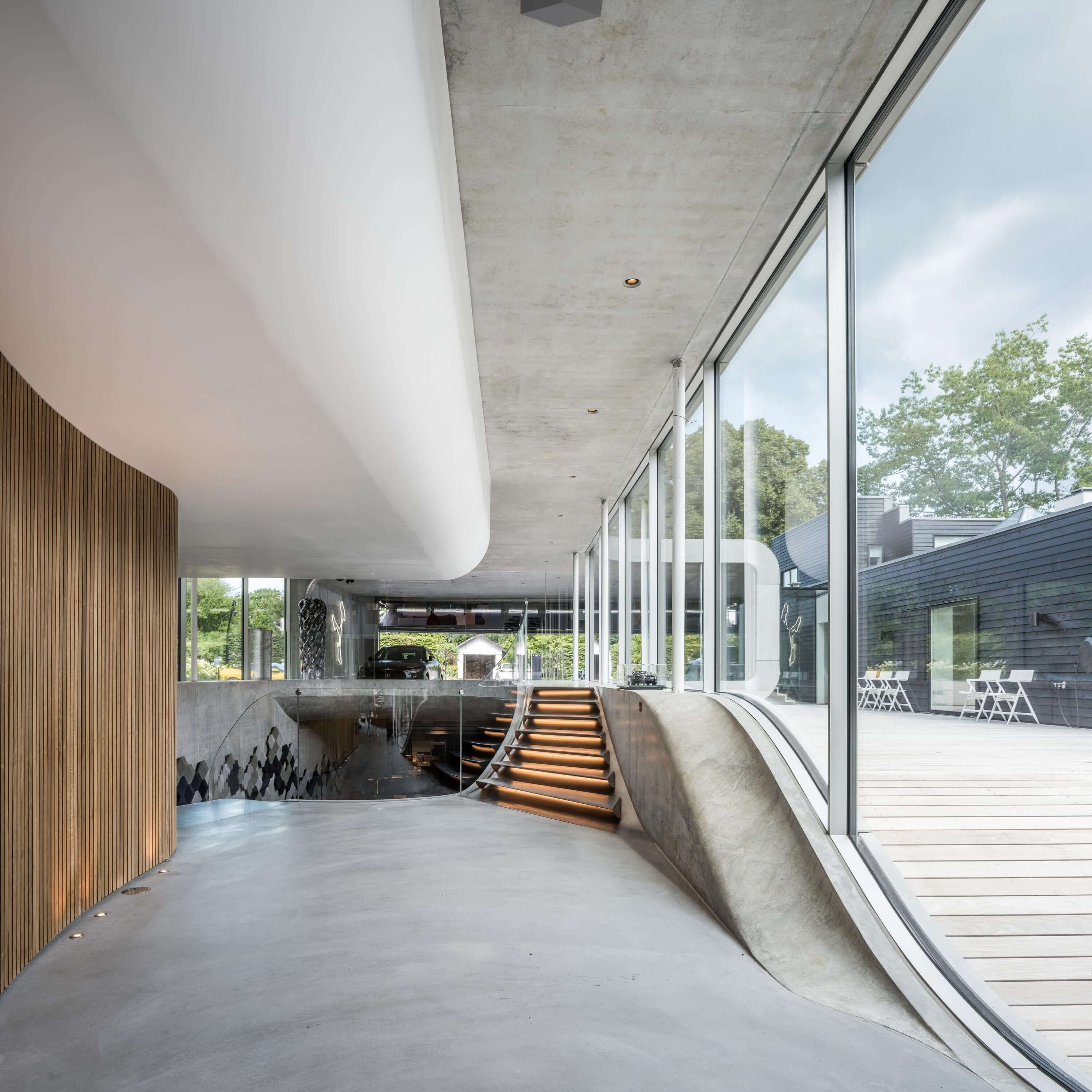 Sky-Frame shows a steep growth curve in the Danish construction industry, expertly marketed by Odense glazier Redtz Glas & Facade A/S. With the circular strokes of the organic glass arches as sight lines, the glass's reflections and texture are experienced as a frame narrative that prioritises the experience in several layers: the play of sunlight in the curved glass, the energy of transparency and the extraordinary dimensions in the spaces inside. Which, by the way, can quickly be created outside, as the glass sections - at a height of four meters - are openable by means of 230 V electric motors!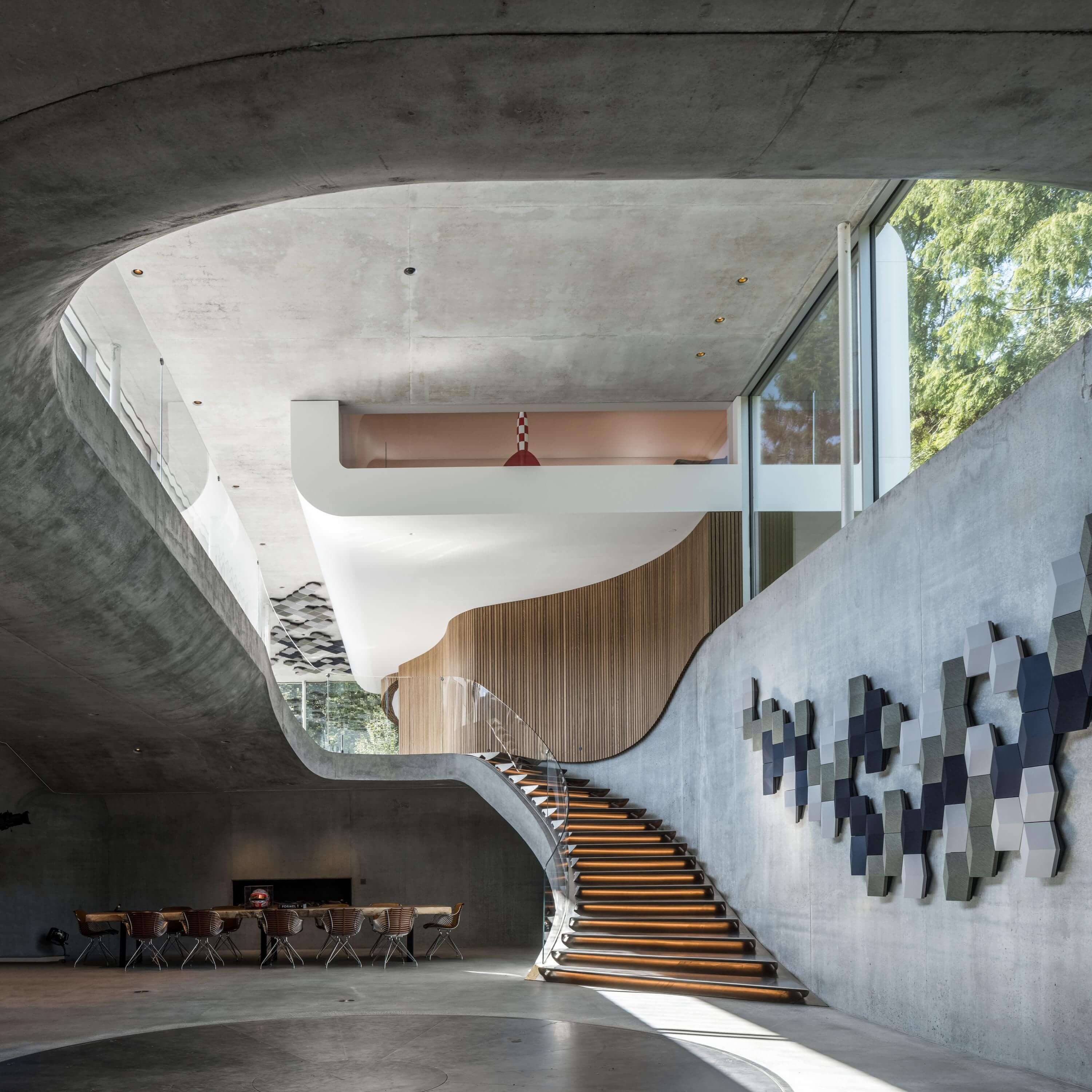 It is part of this saga from our own time that the expansion of the villa, which this spectacular project represents, serves as a hedonistic paradise and from the Danish suburban forest edge would score high on an international hit list of dollar billionaires' penthouse suites in Manhattan. Here is a 300 sqm fitness gym in luxury class with associated sauna, 150 sqm.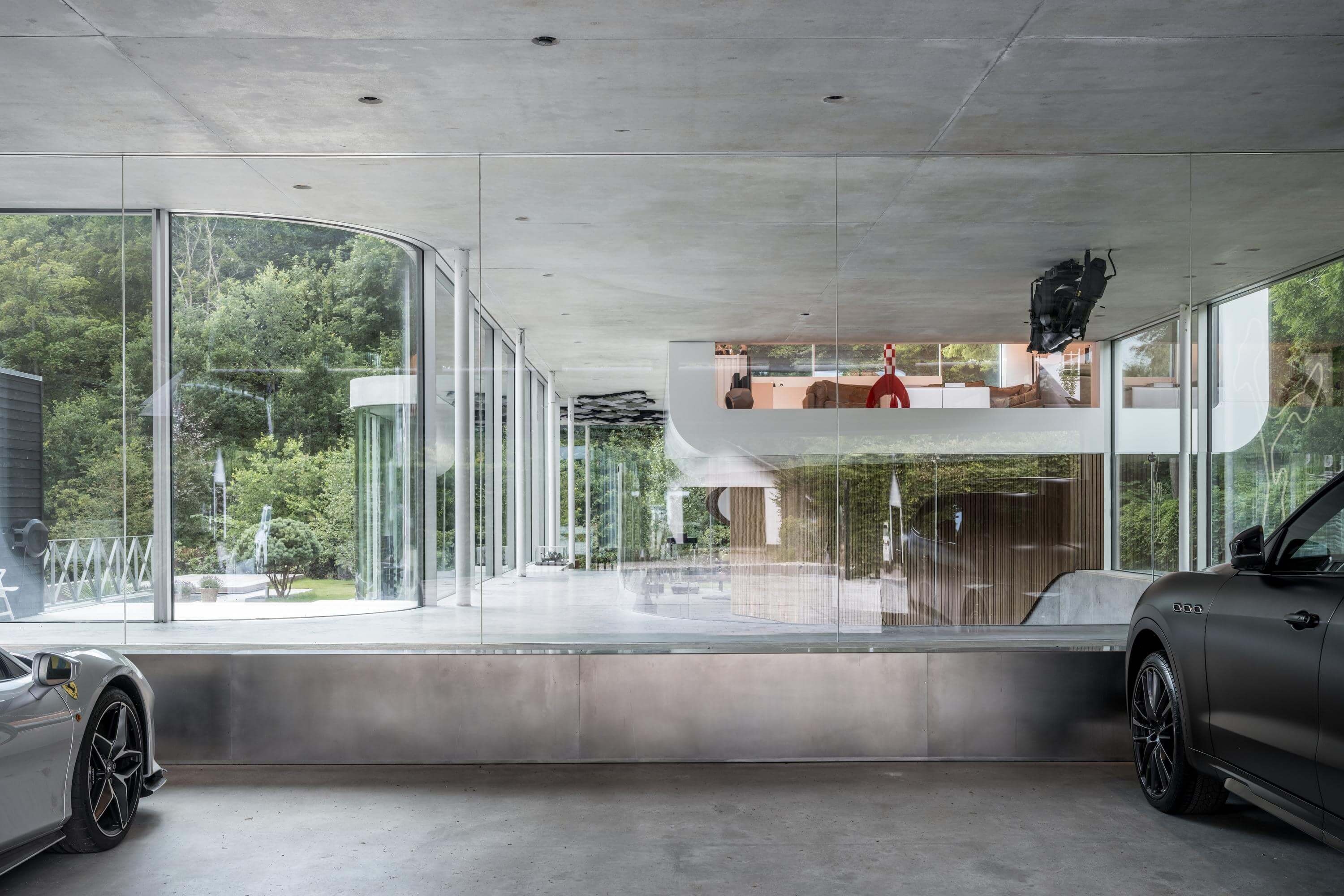 'Mancave', which is the masculine playground, a private cinema, a top-designed, ditto-equipped bar area and not least a few hundred sqm. exhibition area on two floors with elevator (!) for the client's collection of classic cars (Ferrari, Maserati, Pagani, McLaren, Lotus). Throughout the breathtaking anthology, it is the building's glass solutions that deliver intensity, variety and continuity through transparency, but also - and this is the unique point - with material tactility and max pressure on the delicacy factor. In addition, everything can of course be controlled from the client's smartphone! Oh yes! This is the good life!