Vilarte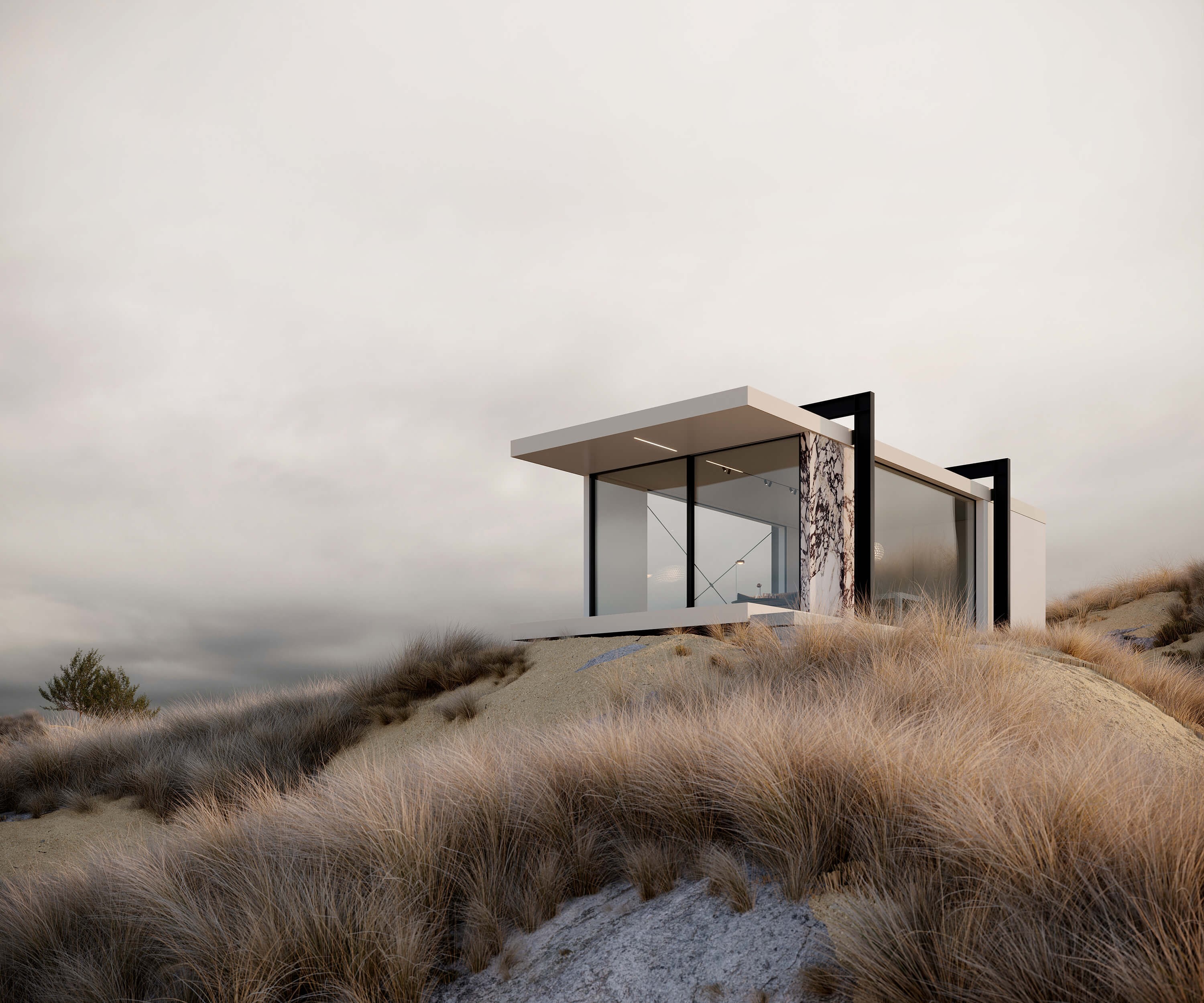 Wanting to escape the rush of everyday life isn't a new phenomenon. But with limited travelling and homes functioning as offices, it has become a real challenge to find a place to unwind. A challenge Vilarte fully took on. The freshly founded Belgian design brand worked with stefan.schöning.studio to create a highly customisable luxury outdoor pavilion. Their focus? A timeless and aesthetic design that can be tailored to your personal needs and liking.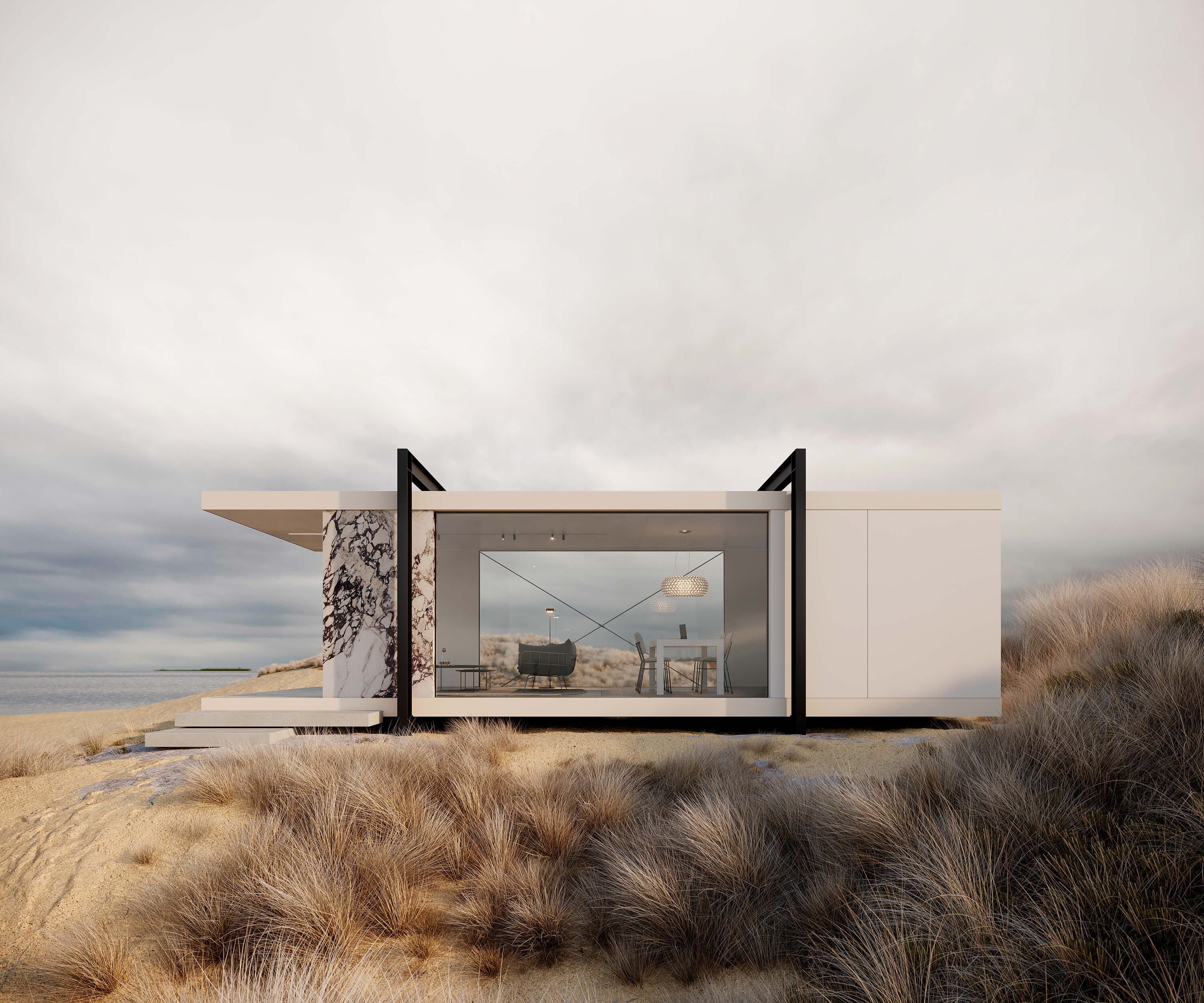 The newly founded Belgian brand offers an aesthetically pleasing, timeless pavilion that softens the boundaries between inside and outside. In addition, they are highly customisable. The pavilions are based on a set, yet flexible framework that functions as the main foundation. Everything else is tailored to the personal needs and liking of its resident. From the actual purpose – whether it's an office space, art studio or private wellness area - and layout of the pavilion down to the type of marble, finishes and premium appliances. This approach allows Vilarte to sculpt its luxurious one-of-a-kind hideaways within a brief production period.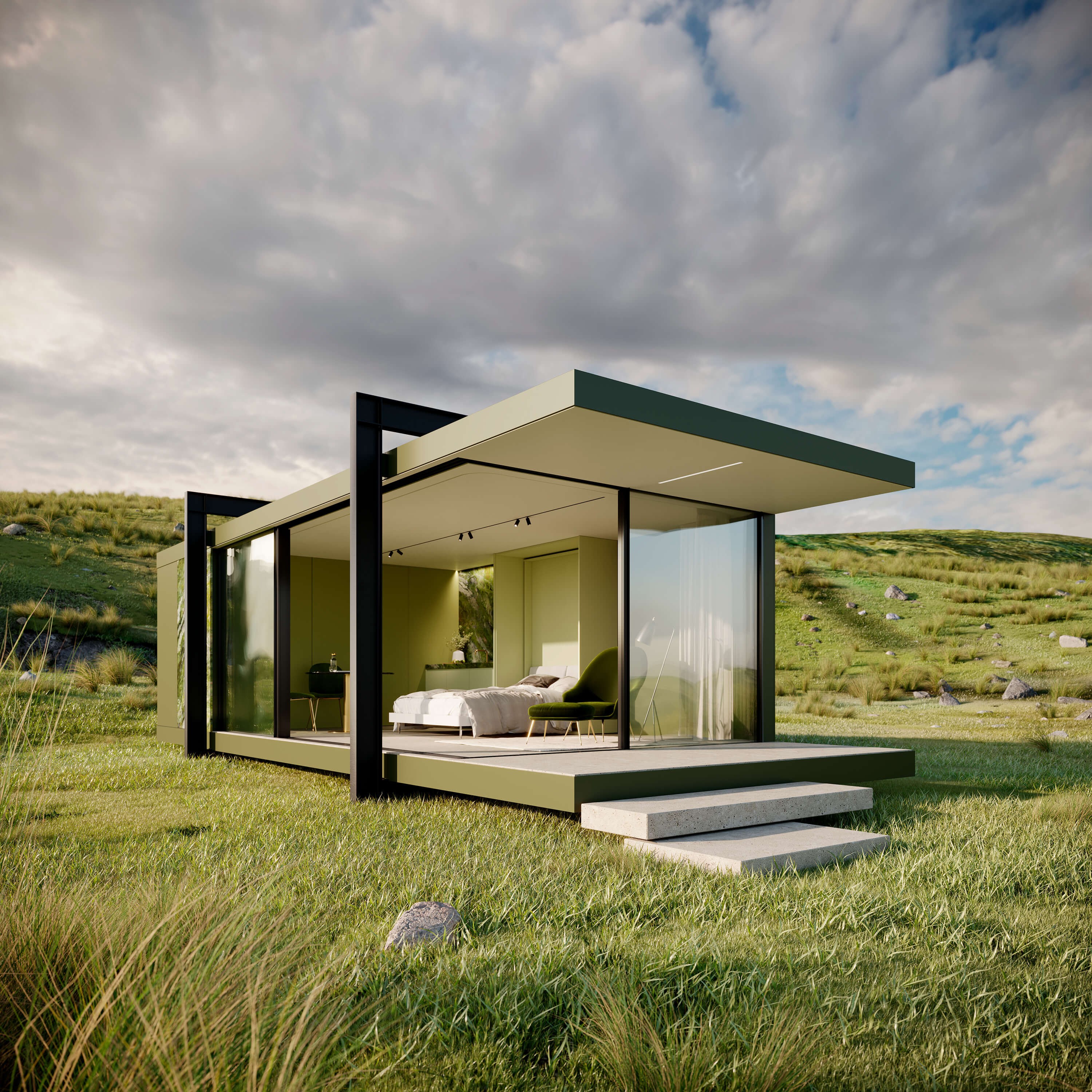 Three exclusive marbles serve as the foundation of Vilarte's tailoring process. With shades ranging from ivory to pine green, the colour palette of Irish Green brings to mind the vast emerald landscapes of Ireland. Rouge Belge acts as a warmer, yet intense alternative. The Belgian red limestone reveals a spirited blend of white, burgundy and ruby hues. Breccia Italiana is quarried in Tuscany. This crisp white marble with dark, grey and purple veining adds a dramatic element to Vilarte's pavilions.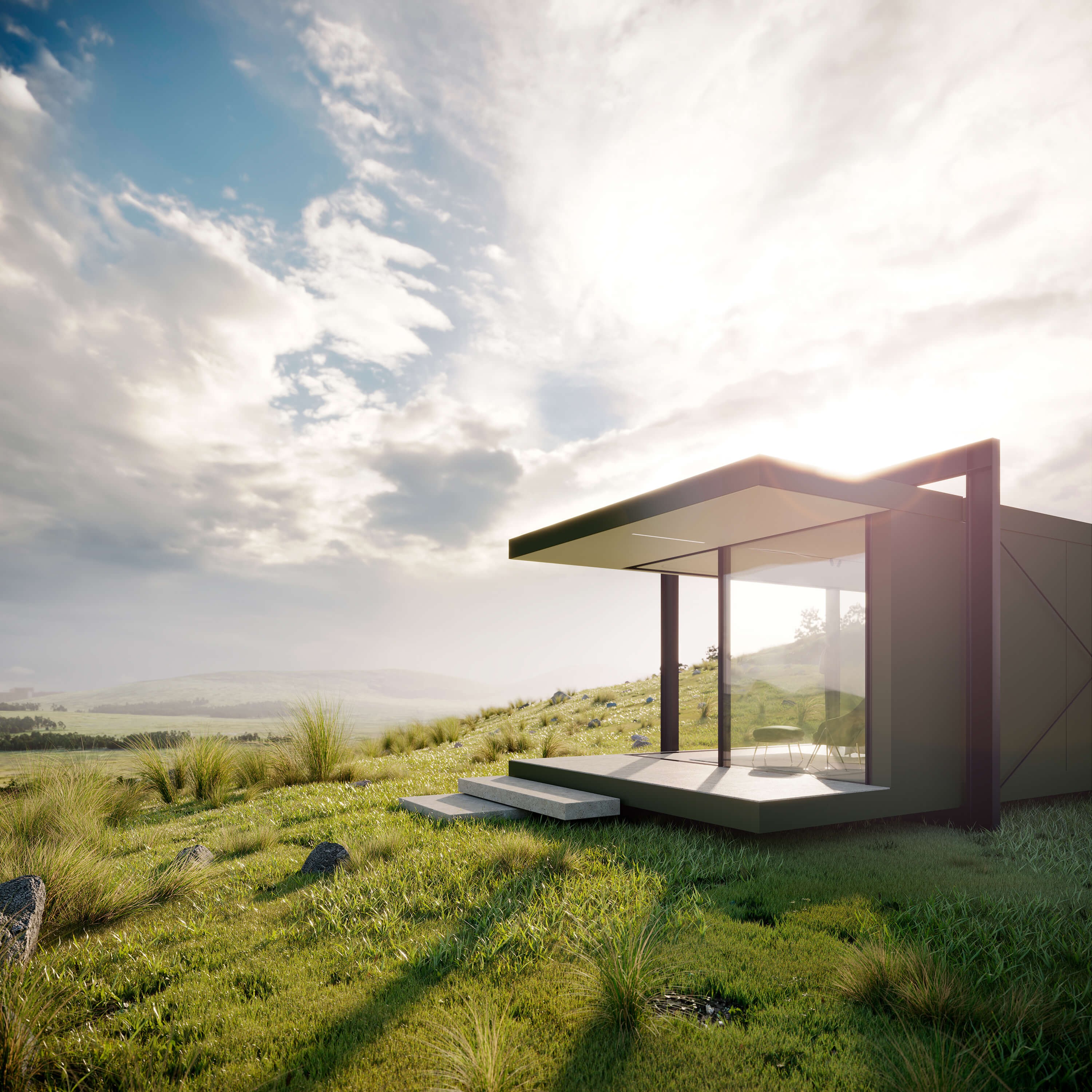 Vilarte goes beyond the traditional wooden garden cabin or hyped tiny house. To design the made to measure, minimalist pavilions, they invited stefan schöning to join their journey. The Belgian designer is known for his multidisciplinary, minimalistic approach to design. His creations are highly functional, yet he matches it with an unparalleled aesthetic. For Vilarte, schöning created an innovative modular, steel structure and combined it with vast surfaces of glass and marble.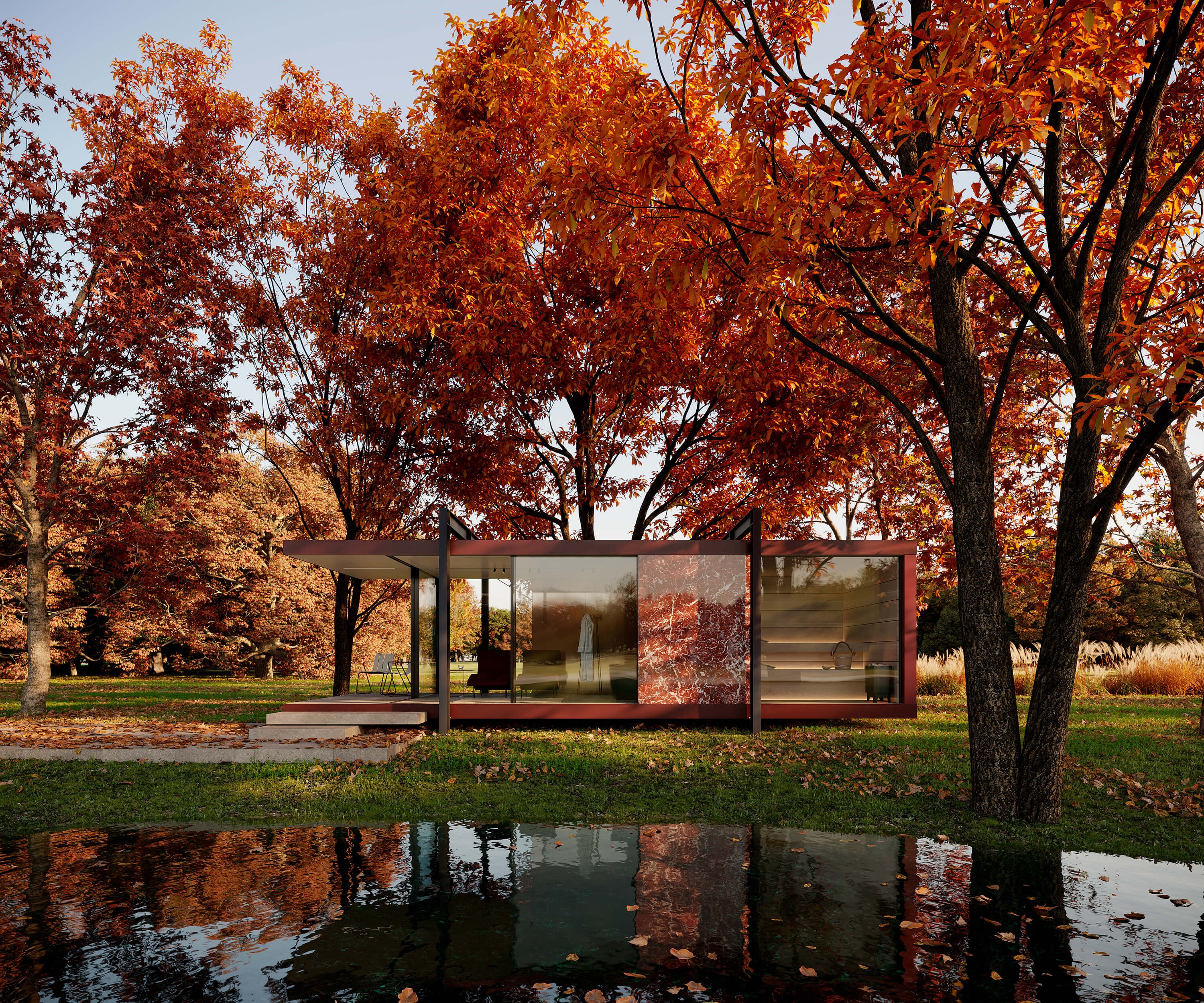 «With the freedom I was granted by Vilarte, I created an innovative design nothing like a traditional garden pavilion. From the use of noble materials like marble, steel and glass, to the elegant style collection that suits different tastes and preferences, to the countless possibilities of private spa, art gallery, guest room or cooking area - there's freedom in every part of my design. Freedom to choose, freedom to enjoy, freedom to live.» – stefan schöning, appointed
designer for Vilarte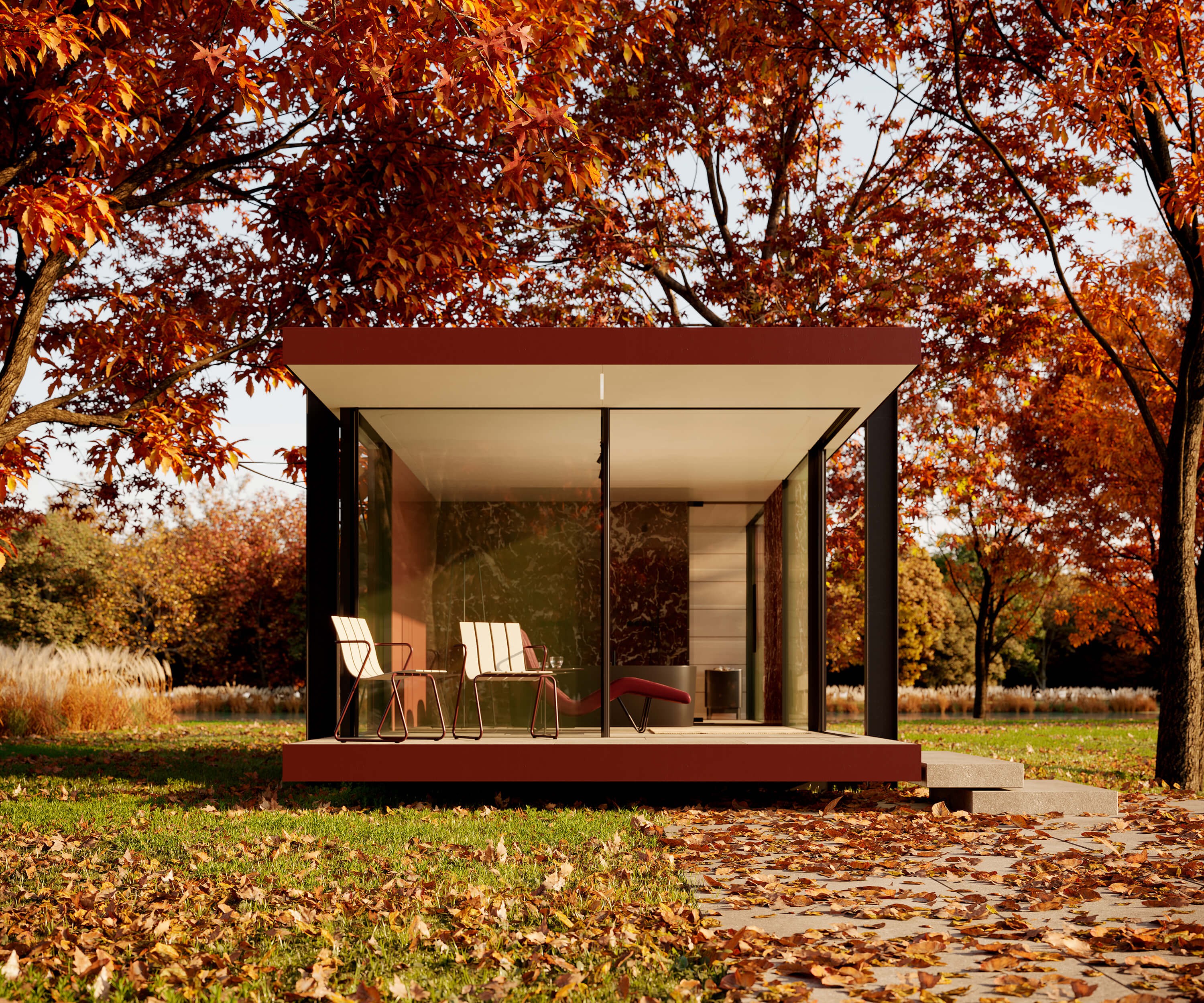 2020's pandemic and the lockdown life that came with it, caused a lot of people to look at their immediate surroundings from a different perspective. With it, new needs and challenges emerged. Vilarte originated from that very shift. Its founders Veerle Claerhout and Pieter De Vylder, two Belgian commercial engineers with a soft spot for design, felt the need for an outdoor space to escape the rush of everyday life. Disconnect. And reconnect with nature.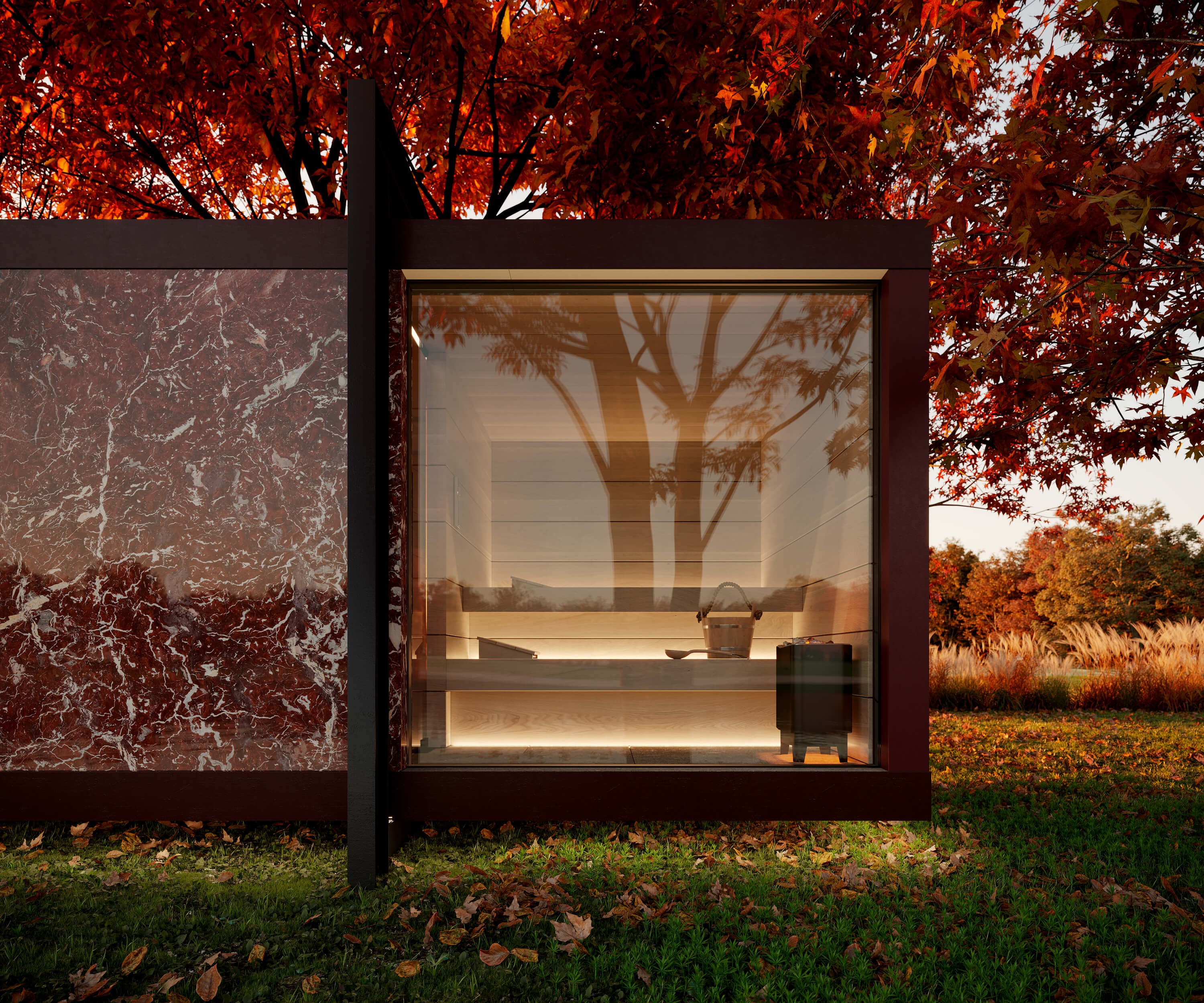 «During the lockdown, we started seeing our own home and garden in a different light. Working from
home had its perks, but it also came with some challenges. Visual distractions, bad acoustics, two little kids demanding attention … The idea of having a hideaway outside of our own house, yet still close by, really appealed to us. But as we were looking for an inspiring garden space, none of them really suited all of our needs. Particularly on an aesthetical level, we couldn't find anything satisfying. So, we decided to create it ourselves. That's how Vilarte was born.» – Veerle Claerhout, founder Vilarte