Tribeca Penthouse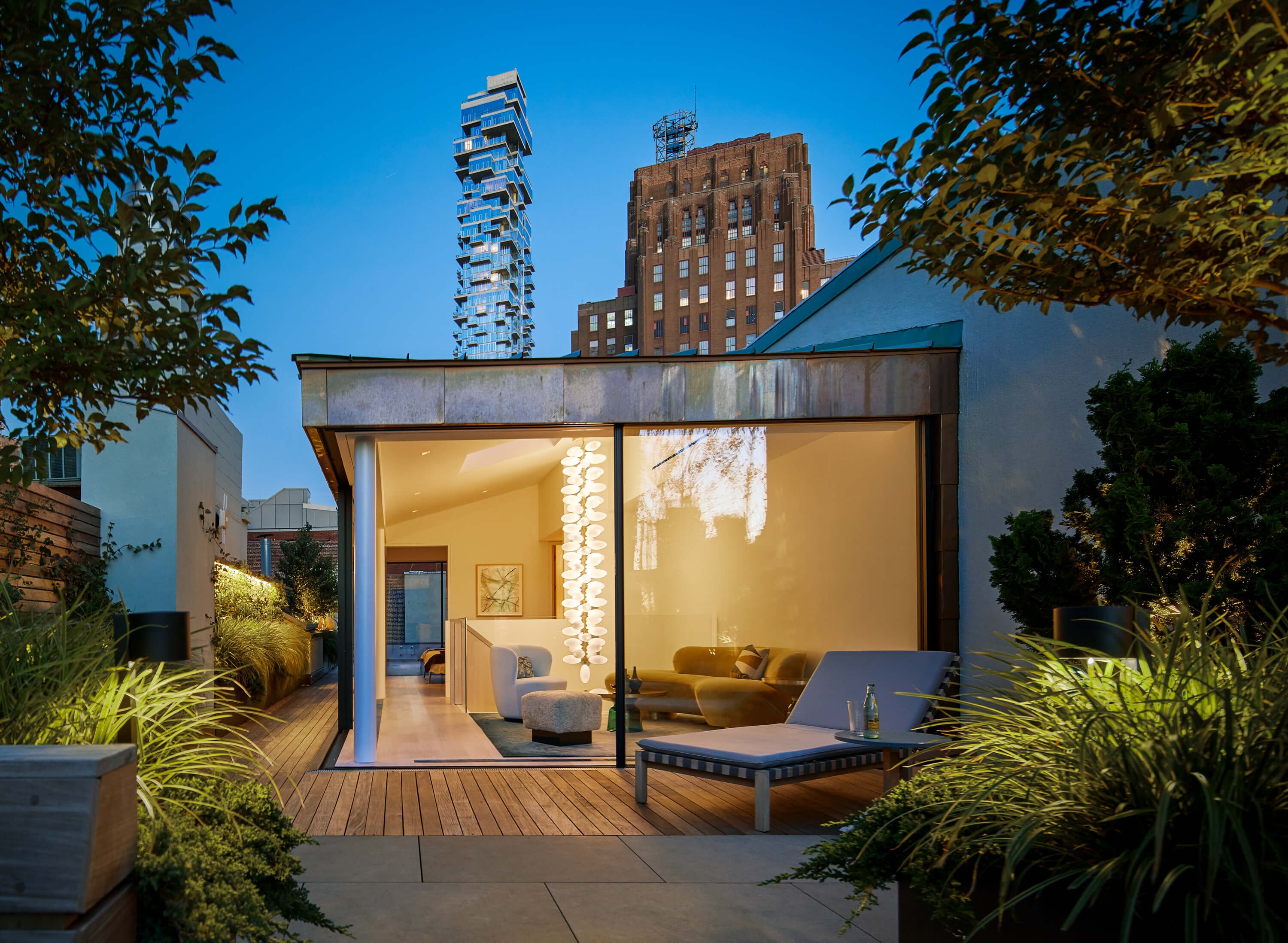 The copper-clad penthouse structure opens up to a rooftop deck that has two dedicated outdoor spaces, one for dining and one for lounging. The west terrace has views of Herzog & de Meuron's 56 Leonard "Jenga" building and the 1930s Art Deco Western Union building, which happen to resonate with the home's Lindsey Adelman chandelier. According to the Michaels sisters, the design serendipity was an unplanned surprise.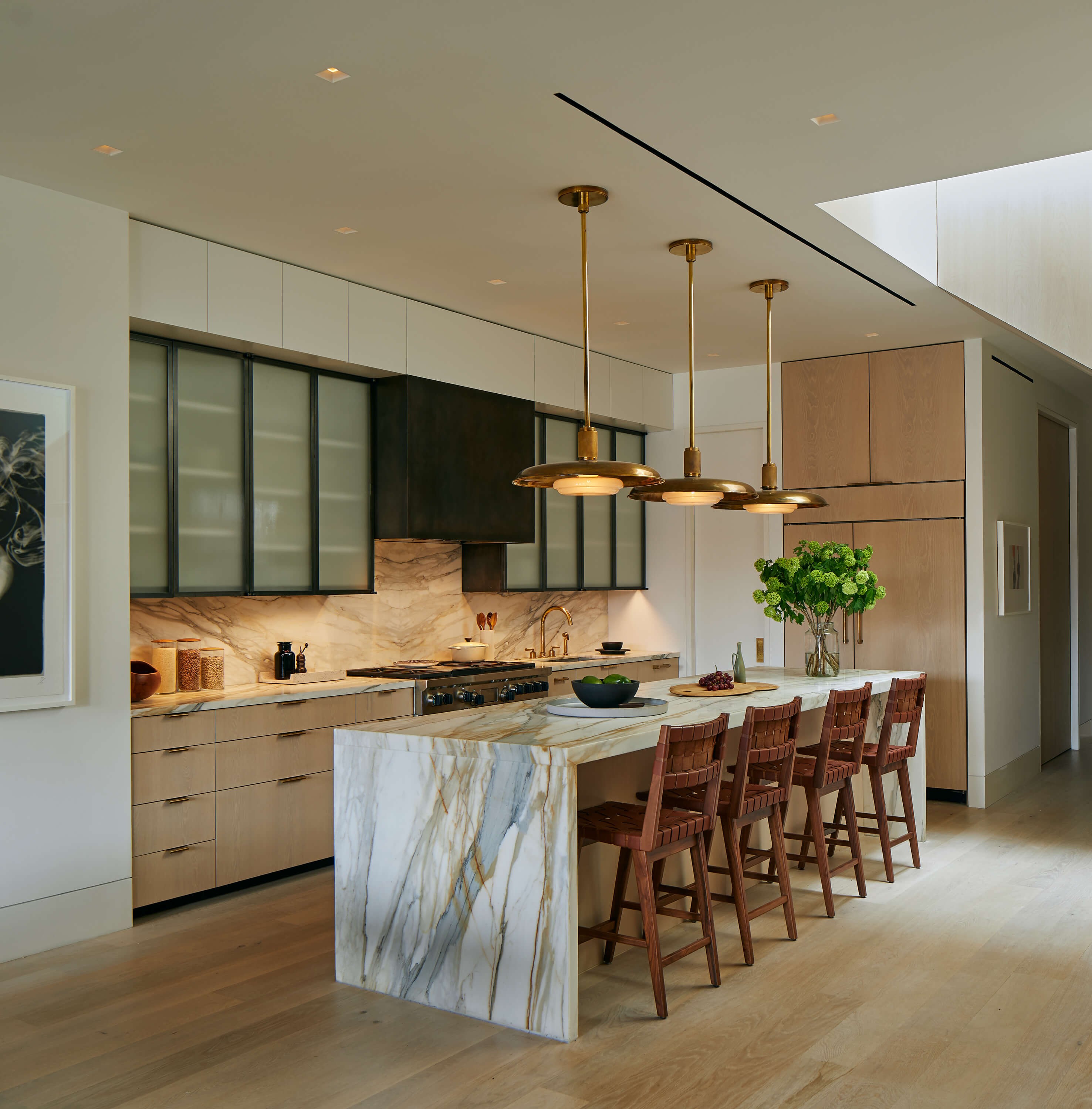 The Diamants absolutely love to entertain, so a large and functional kitchen is key. Woven-leather-andwalnut counter stools designed by Mel Smilow from Suite NY pull up to an island by New York Stone. Brass Oscar pendants by Roman and Williams Guild make for a welcoming stay-a-while atmosphere. The custom cabinetry is by Nico Juarez, while cabinetry glass is by Bendheim. Opposite the kitchen is an oak staircase that leads directly to the glass penthouse.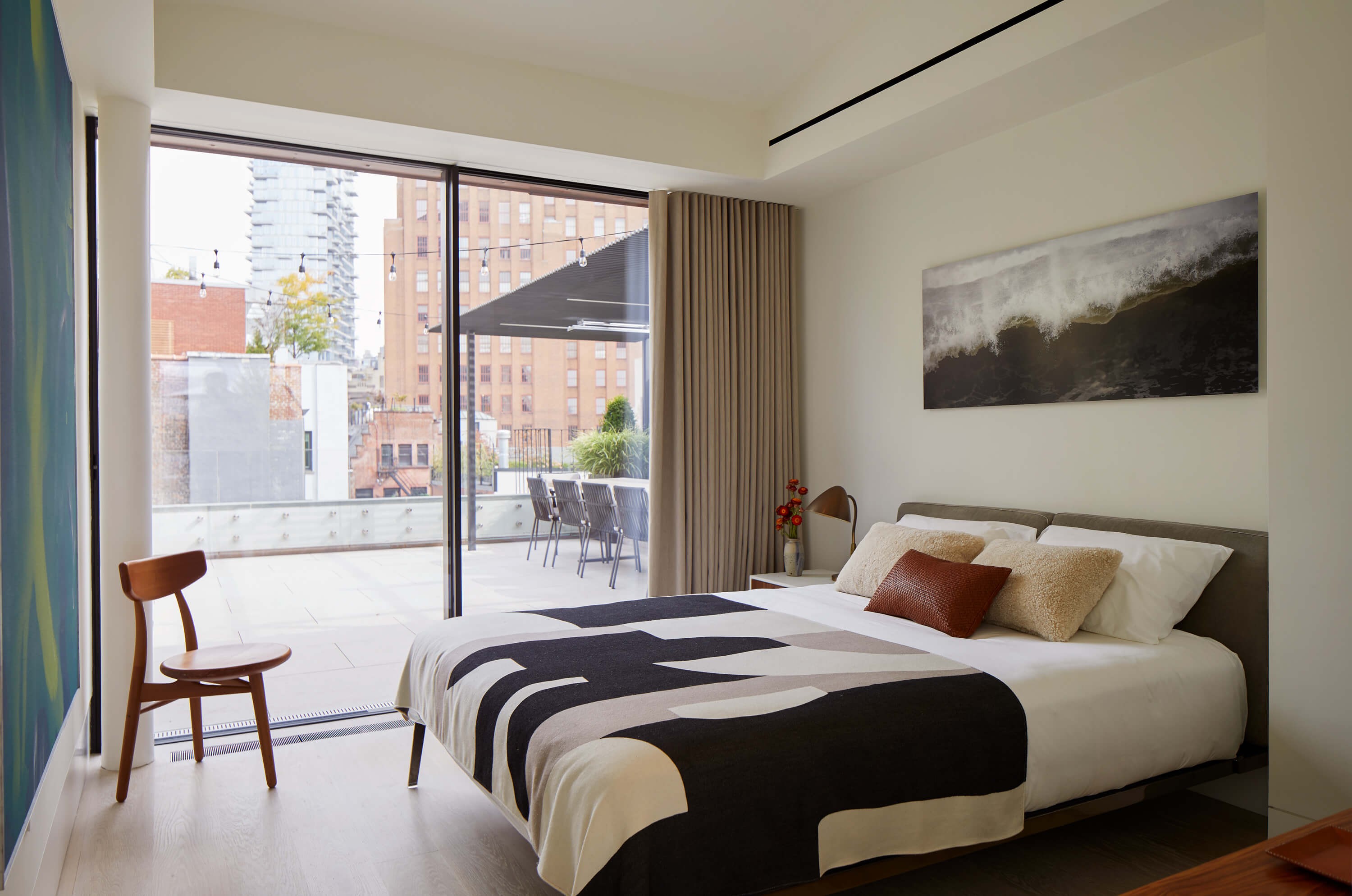 To the right of the penthouse stairs is a tidy bedroom suite, intended for the owners' adult son or other overnight guests. Don't make yourself too comfortable, though: The Pescador chair from Espasso is three-legged. "It's really great as a sculpture, just to have in the bedroom," says Joan. A Lifesteel bed from Flexform is dressed with Frette bedding and a custom throw by Judy Ross Textiles. The Break 22, a dye sublimation on aluminum photograph by Hamptons-based artist Jane Martin, brings an element of the beach to the bedroom.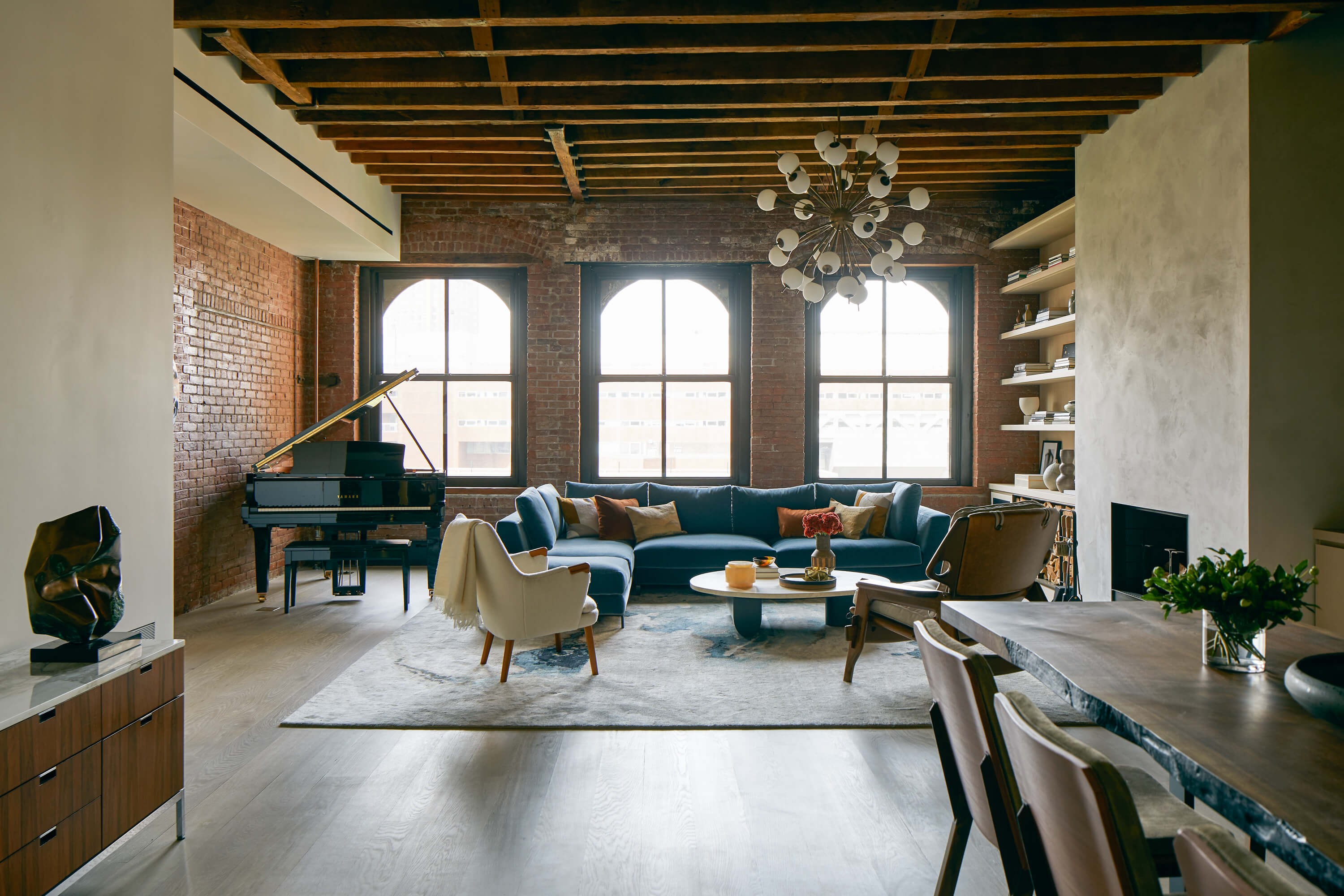 Joan and Jayne Michaels were absolutely convinced that the 1960s Italian Murano Sputnik chandelier would make the perfect centerpiece for the family's vast living room area. Ellen Diamant was not so sure. "It's 48 inches in diameter," says Jayne. "Ellen thought it was going to be too big. I kept saying it's going to fit once it's in a loft setting. We even had a mock-up of this beach ball in the same dimensions to show her. Now we all agree that, yes, this is it." Baird and team had decided to showcase the building's original ceiling joists and brick walls, so the designers worked with neutral and rich hues to ensure that the space remained warm and inviting. A sofa by B&B Italia covered in Holly Hunt fabric, as well as a Sergio Rodrigues Benjamin lounge armchair from Espasso, flank a travertine Isla coffee table by Egg Collective. Adds Joan, "In the previous apartment, Michael wasn't really involved. So he really wanted to put his stamp on this place: He wanted a real masculine chair, with character. We looked high and low and we found this Sergio Rodrigues, and it was just it."