House in Primrose Hill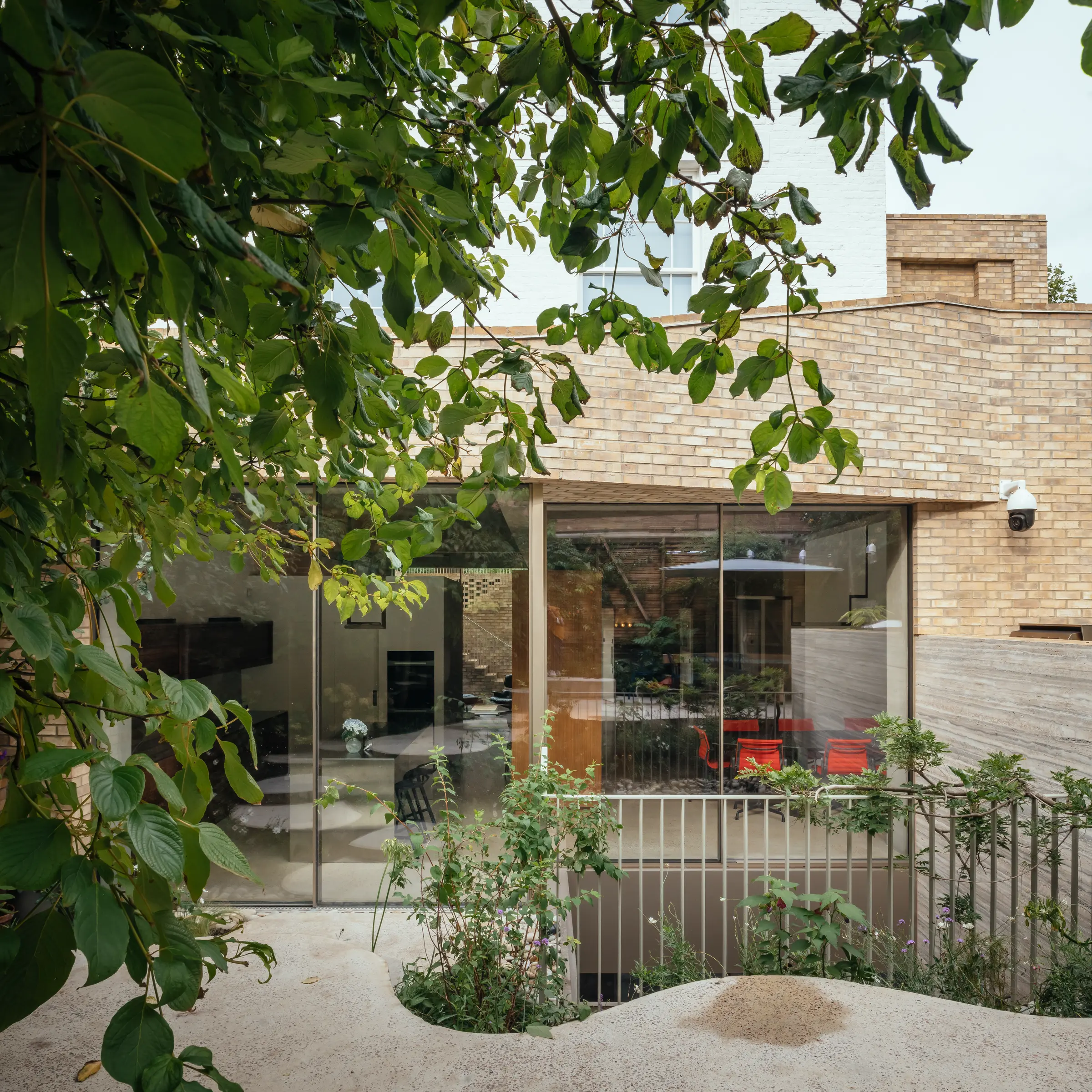 The House in Primrose Hill presents to the street a discretely extended Victorian façade, sitting comfortably and neutrally in its context without pastiche, and disguising an extraordinary contemporary interior.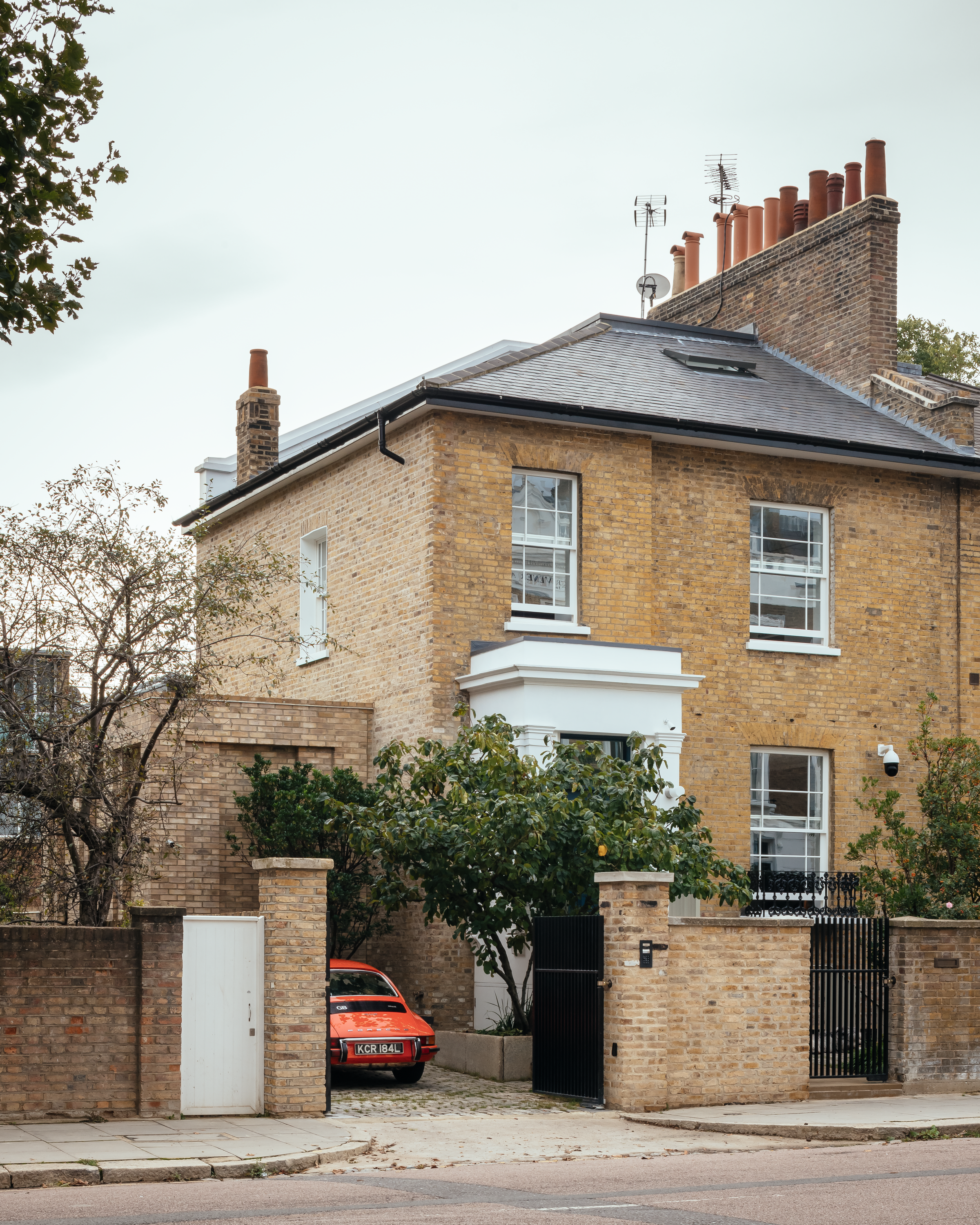 When the architect considered the external form of the house, he was keen to find a solution that would be neither pastiche nor overbearing; instead, he designed an elegant addition to the historic streetscape. New building elements are built using water-struck and coal-fired bricks, made in Denmark.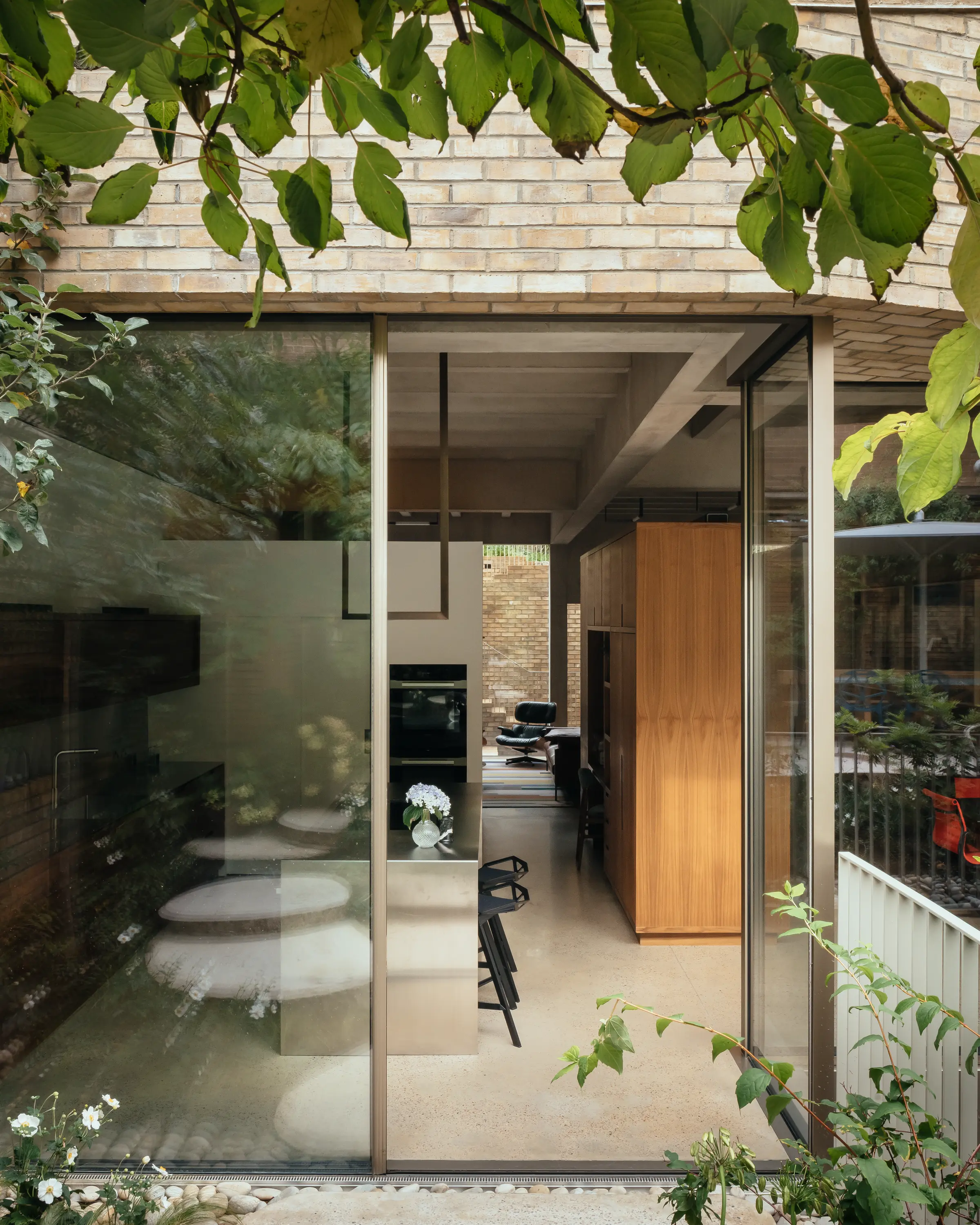 During construction, the two original upper floors were literally suspended; underneath, and within the Victorian skin, two lower floors were built. These new spaces are characterised by robust materiality, fluid floorplans, and extraordinary generosity of volume. Deep shafts at the front and the rear of the house capture the sun from morning to evening, delivering plentiful natural light to the lower floors.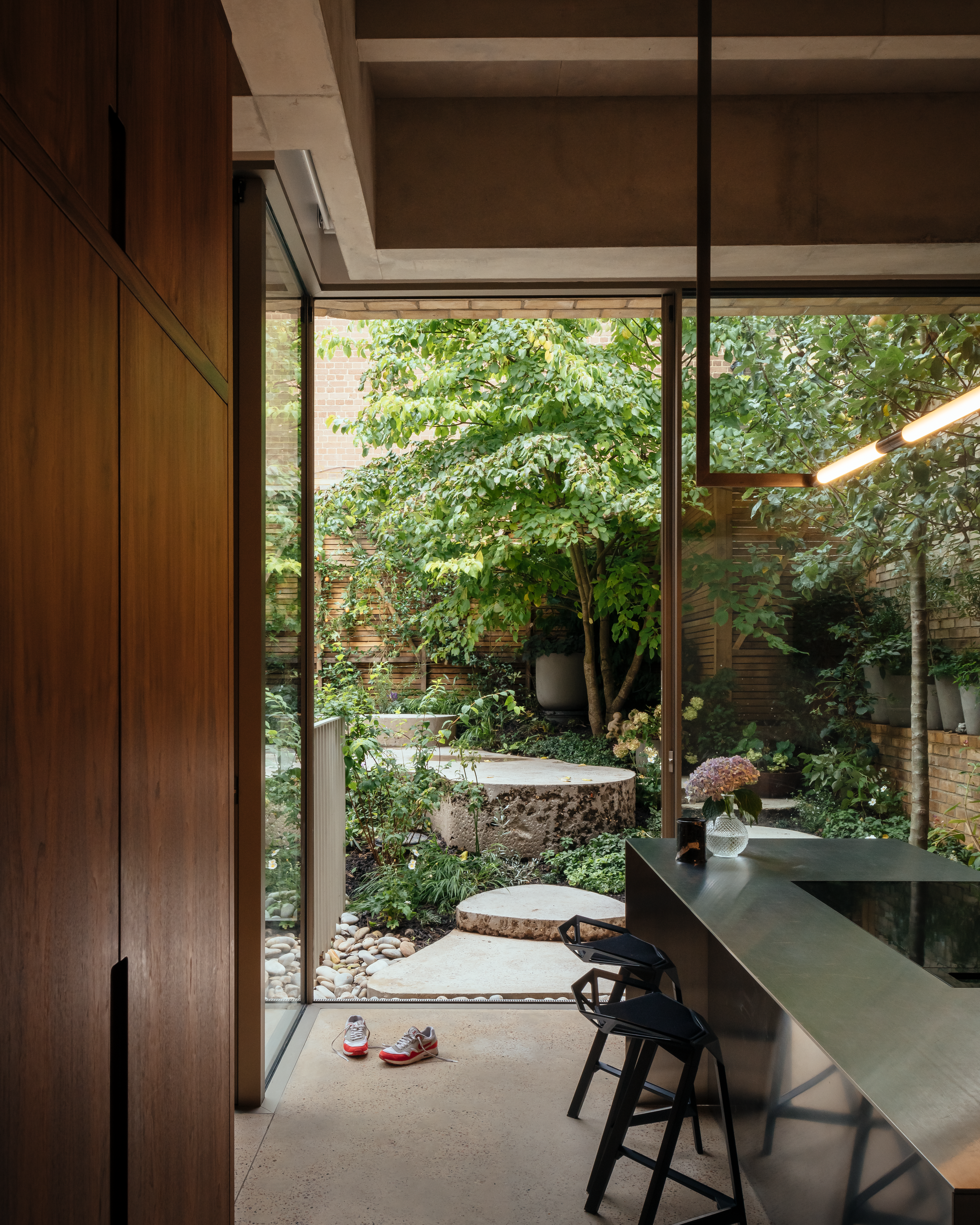 The clients wanted so much more than just the shell of the building: we designed the kitchen, the joinery, a whole set of light fittings, and even their dining table in black steel. It is rare to be able to work so closely with a family to create something very specific to their needs with this breadth of exploration.