Hotel Villa Nai 3.3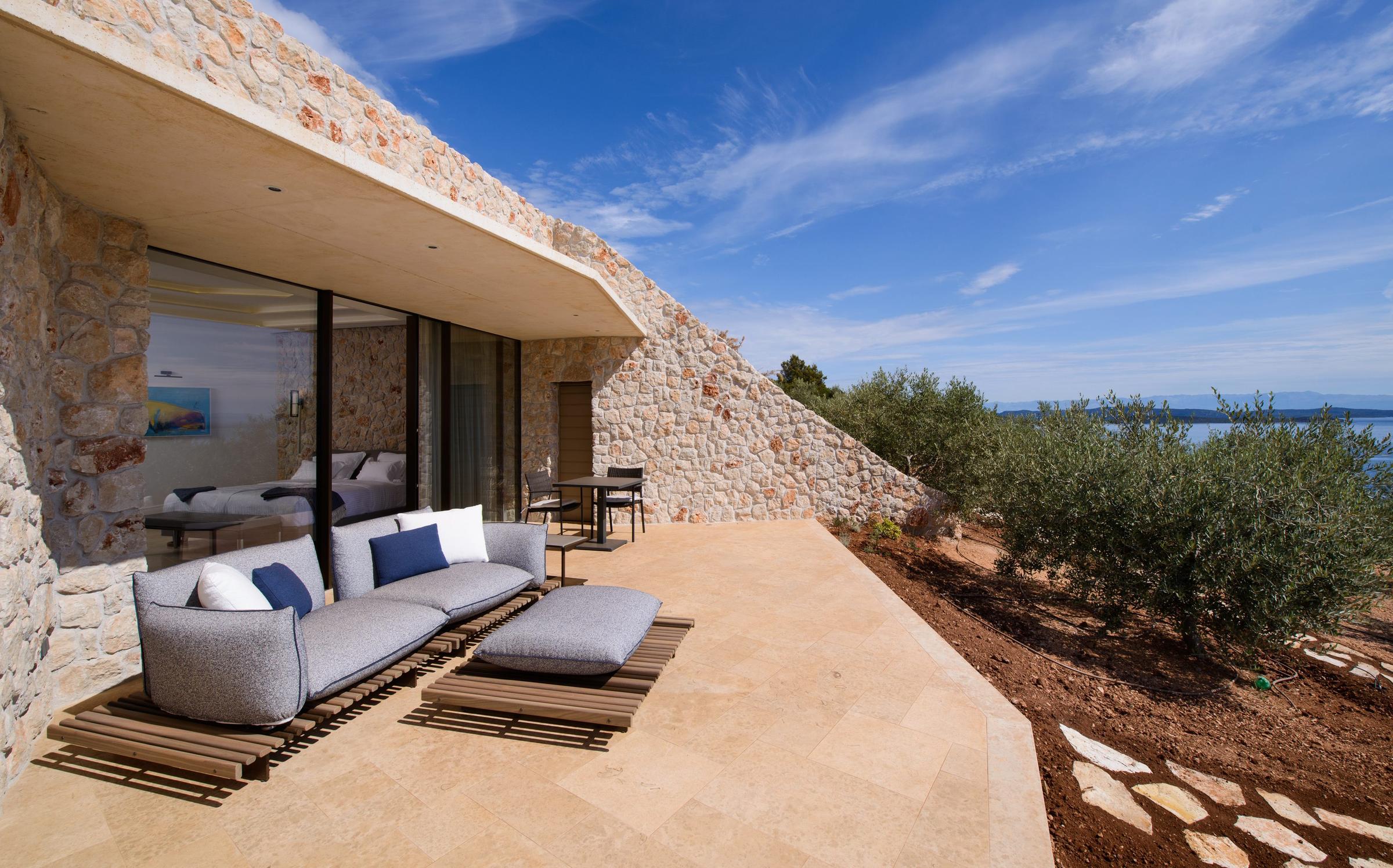 The conceptual design of the hotel is thanks to renowned Croatian architect and academician Nikola Bašić, who managed to portray Villa Nai 3.3 unobtrusively, instead accepting and adapting to nature.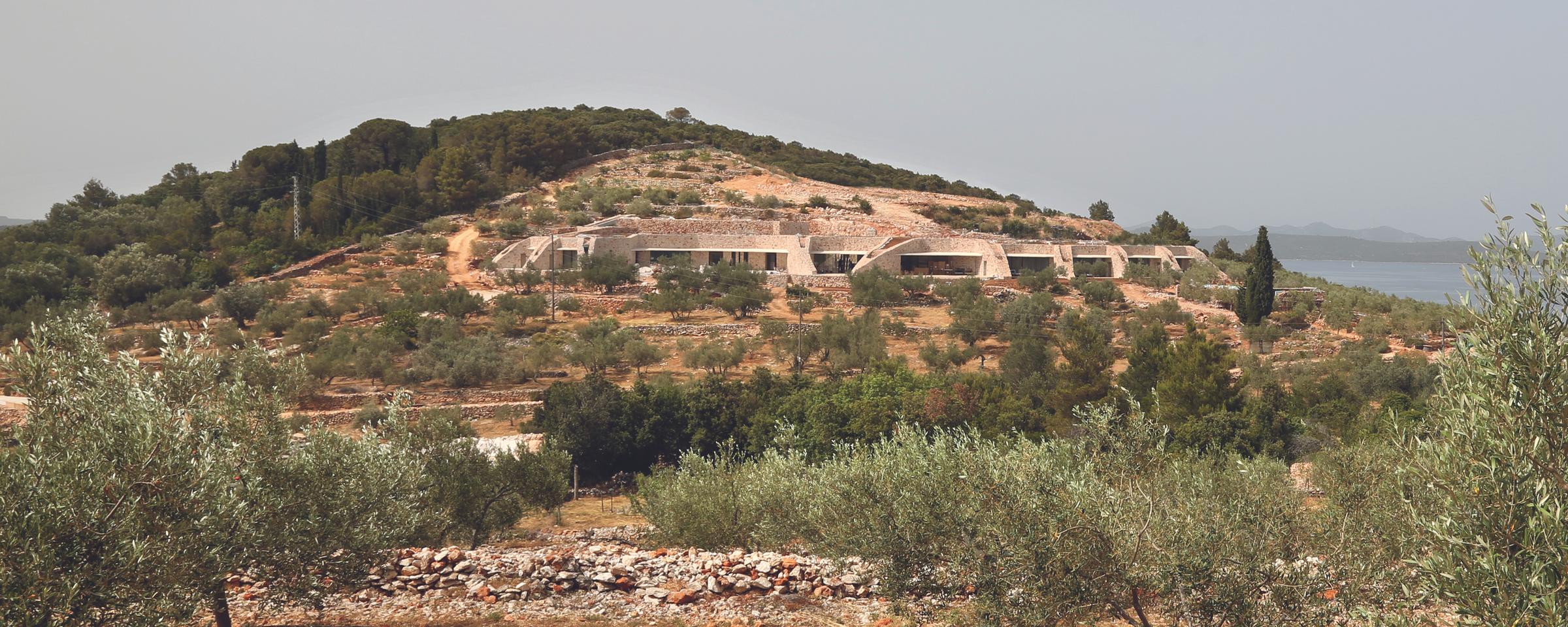 By respecting the isohypse of the terrain, under its green roof, this unusual geometric building combines olive oil extraction and hotel accommodation in accordance with The Leading Hotels of the World standards.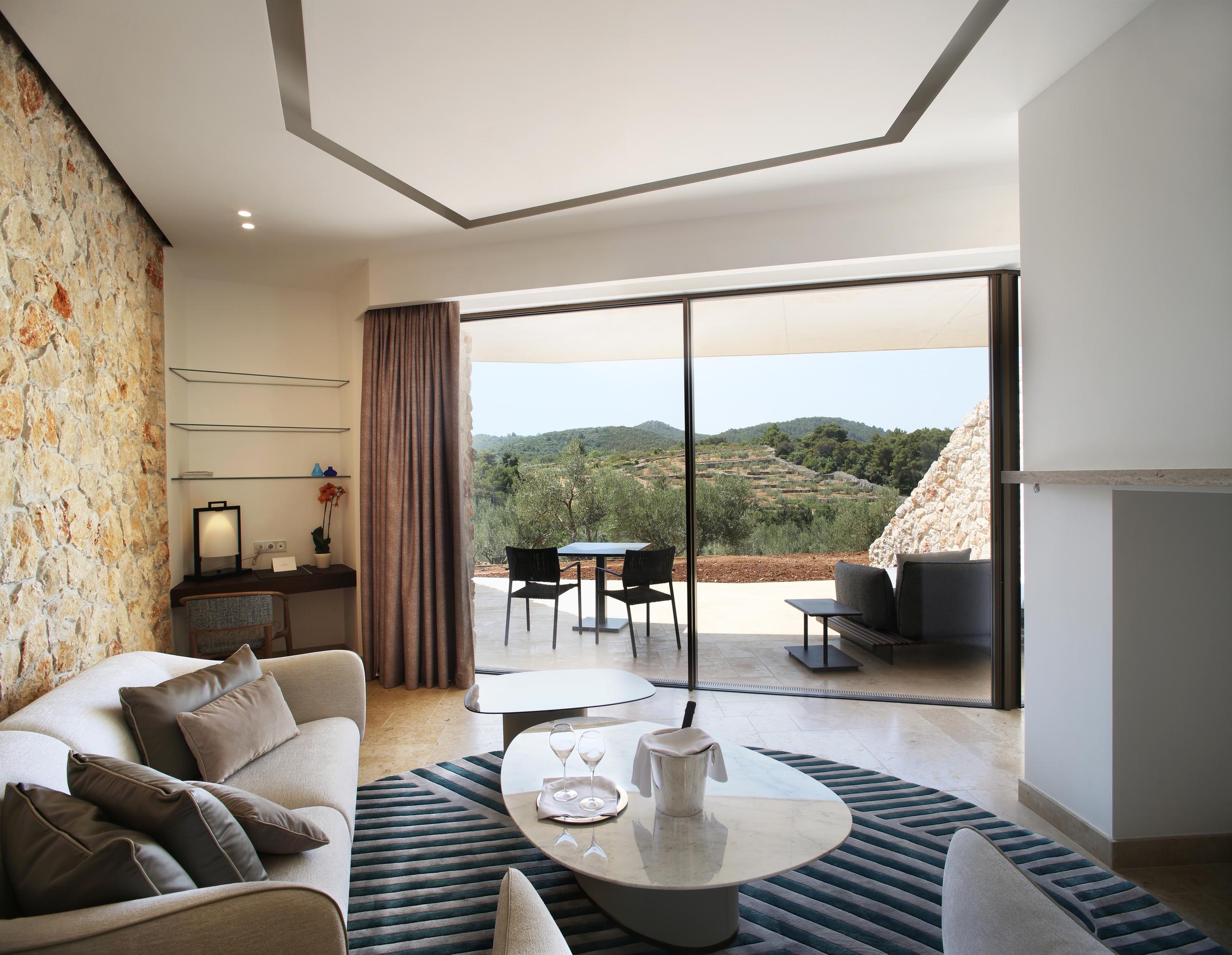 On the 40,000 sqm organic olive grove, you can find an olive oil production site, tasting room, and guest accommodations. The walls are contrived from excavated stone. By using excavated materials, we have managed to avoid an increase in carbon dioxide emissions.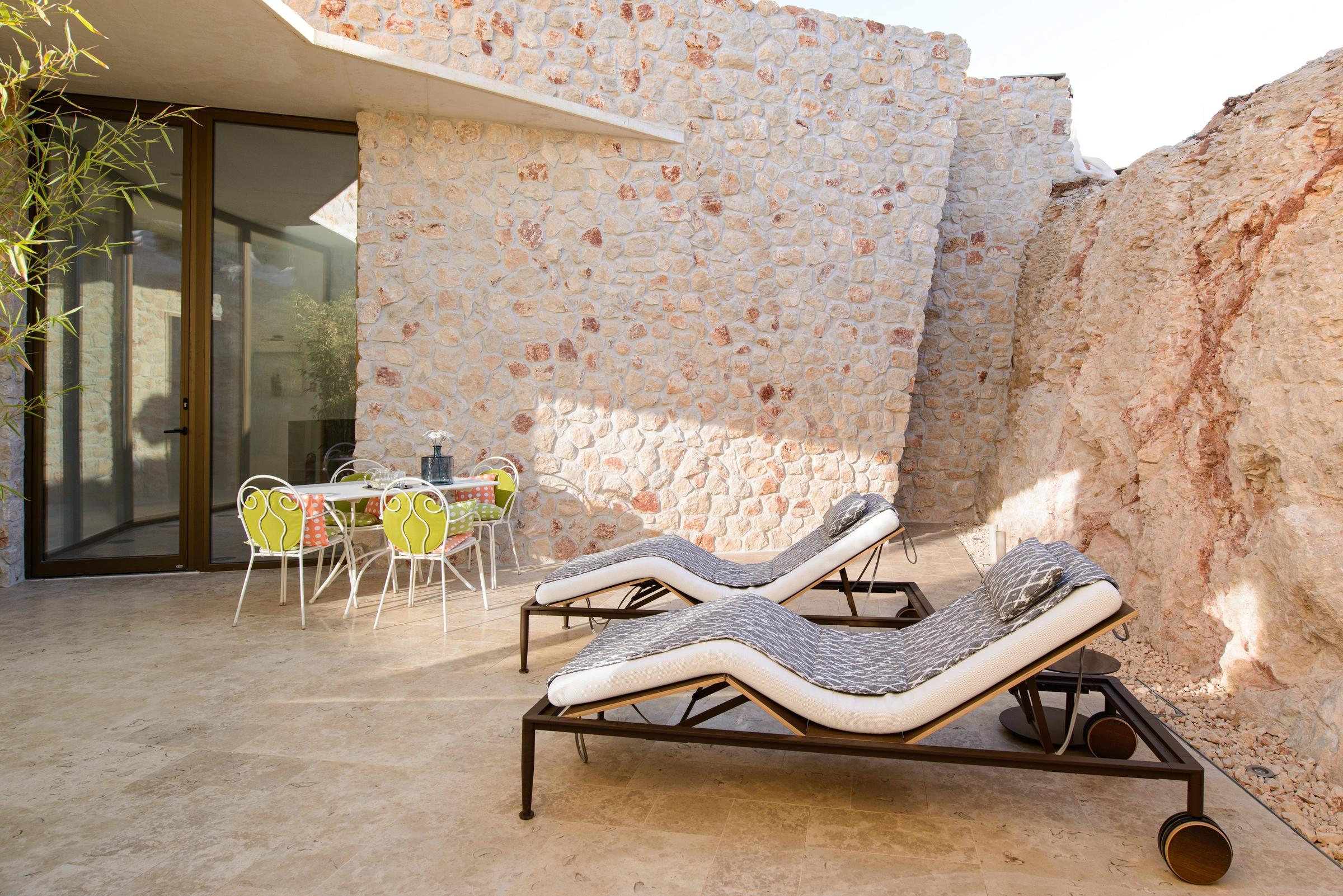 Because we care about the environment, we have designed the hotel as an A+ energy class building. When the construction process was complete, various Mediterranean plants were sown in the area of the facility surrounded by olive trees, fruit trees, and vegetable and herb gardens.