Dune House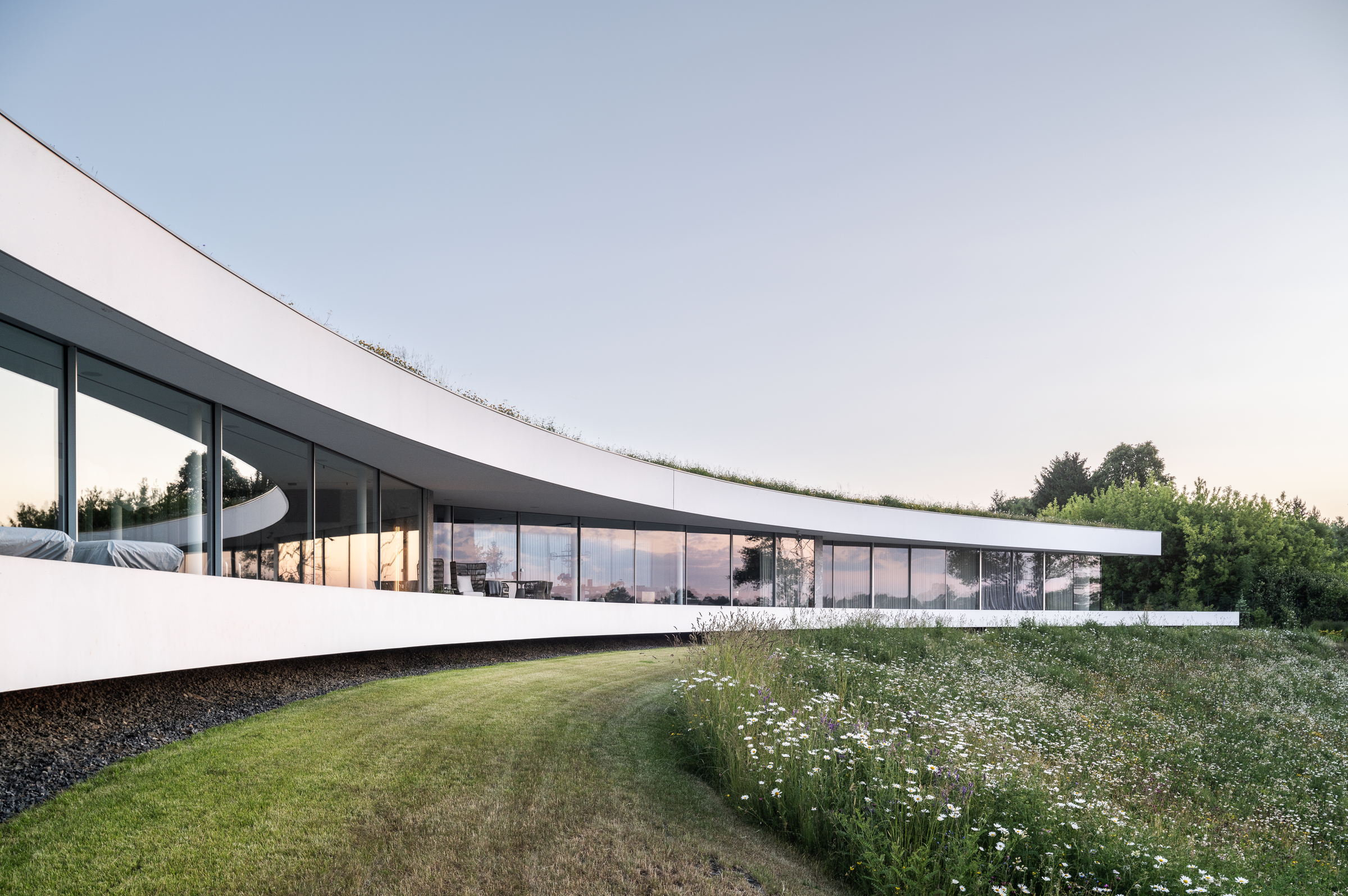 The Dune House, designed by Polish architects from Mobius Architekci, has been awarded the prestigious European Property Awards, officially earning the title of "Villa of the Year." This remarkable villa is nestled on the picturesque Narew River, merely 70 km away from Warsaw. Let's take a glimpse of its captivating exterior and its equally alluring interior.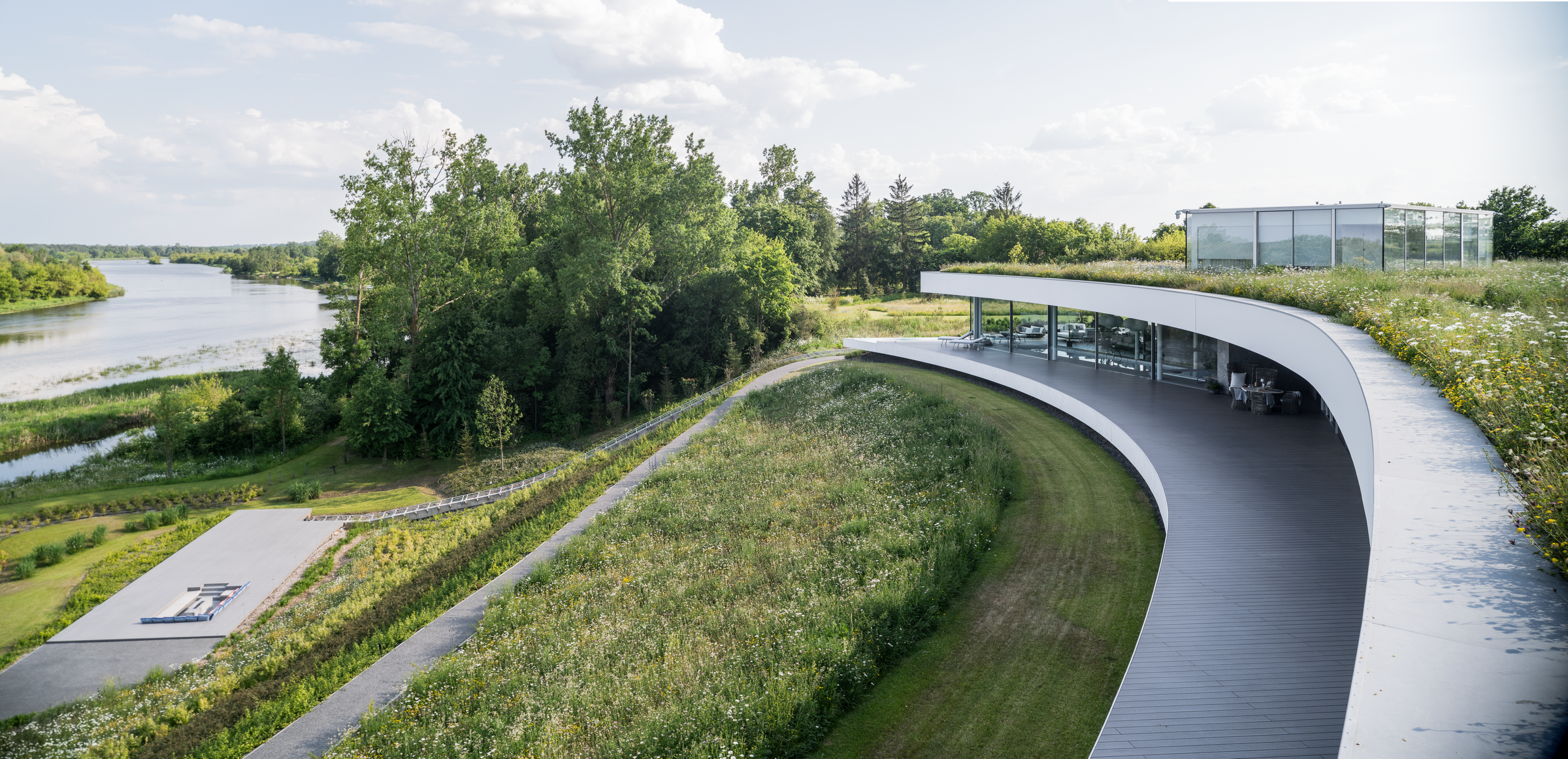 For the Warsaw-Cracow Mobius Architects studio, this is not their first European accolade, but certainly their most prestigious one to date. Architect Przemysław Olczyk's project, the Dune House, has been crowned the most beautiful entry in the "Single-family residences" category at the European Property Awards 2023-2024 competition.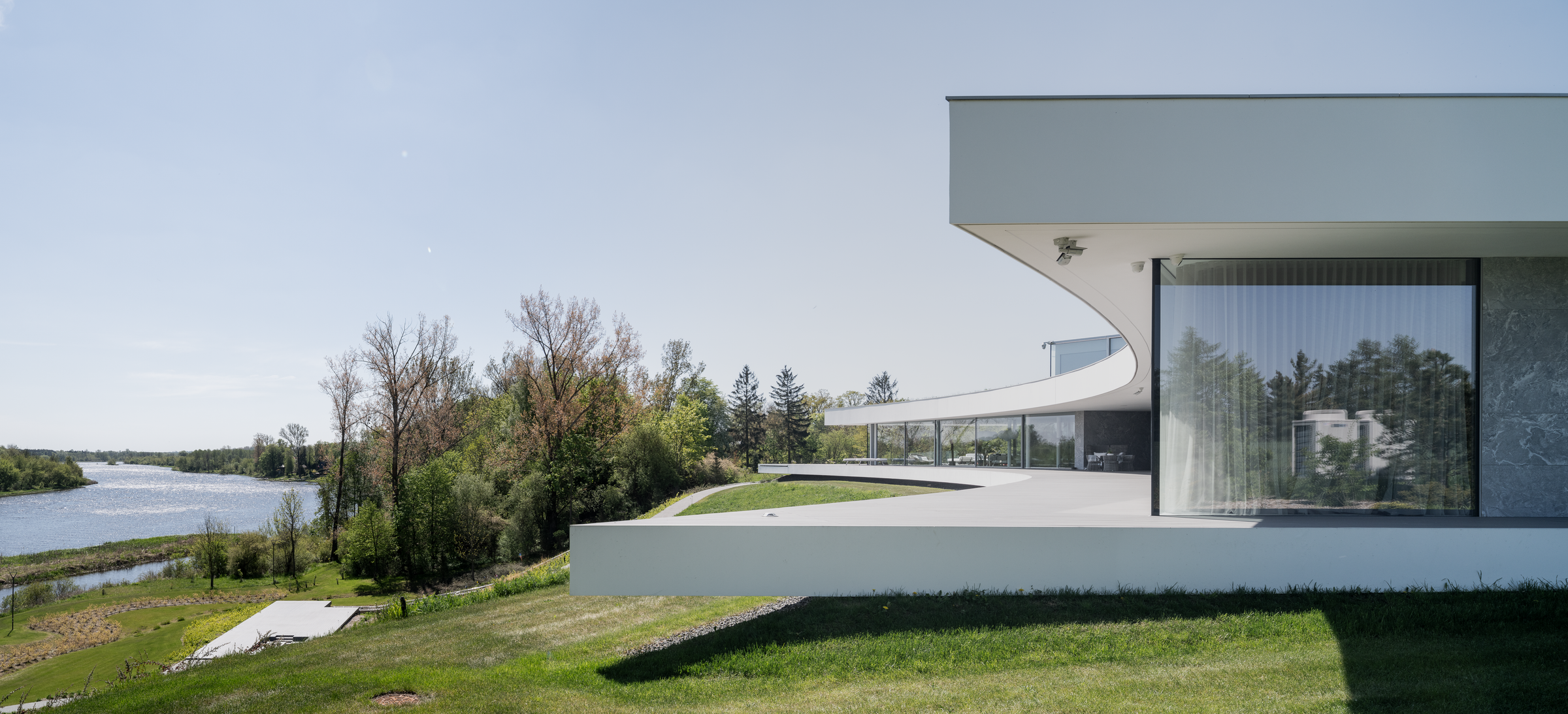 This magnificent dwelling, perched on a 1,500 square meter area along the Narew River in Kacice, just 67 km from Warsaw, gracefully follows the natural contours of the land, creating an elegant arc that echoes the river's flow.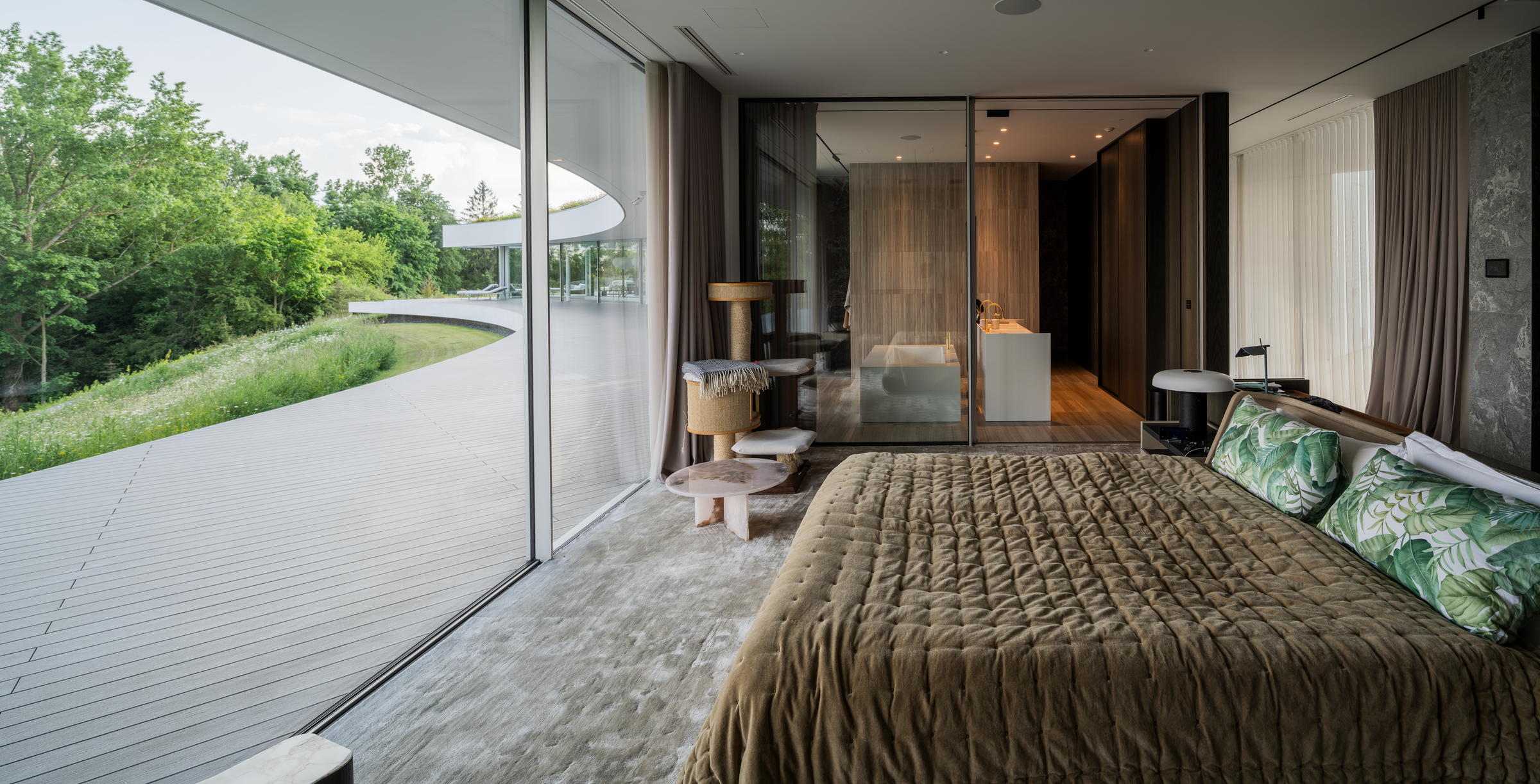 The Dune House has garnered significant attention from architectural enthusiasts and professionals, even vying for the prestigious pan-European category - a testament to its unparalleled beauty and innovation, as " Rzeczpospolita reports."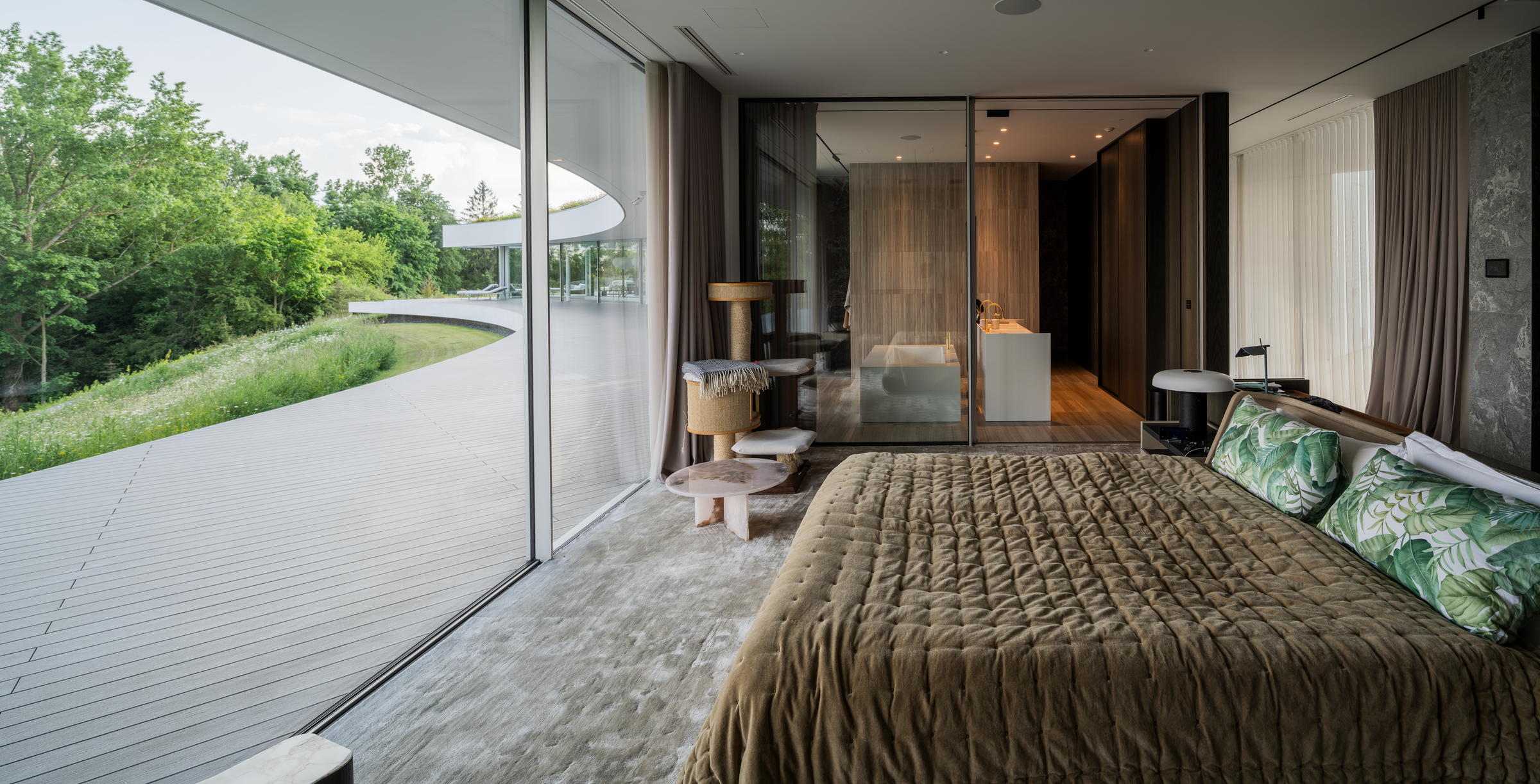 The villa's impressive design features bedrooms in the right wing, a central living room with a kitchen, and a left-wing housing recreational facilities, including a serene swimming pool. A study occupies the rightmost corner, providing breathtaking panoramic views of the Narew River below, fulfilling the investor's desires.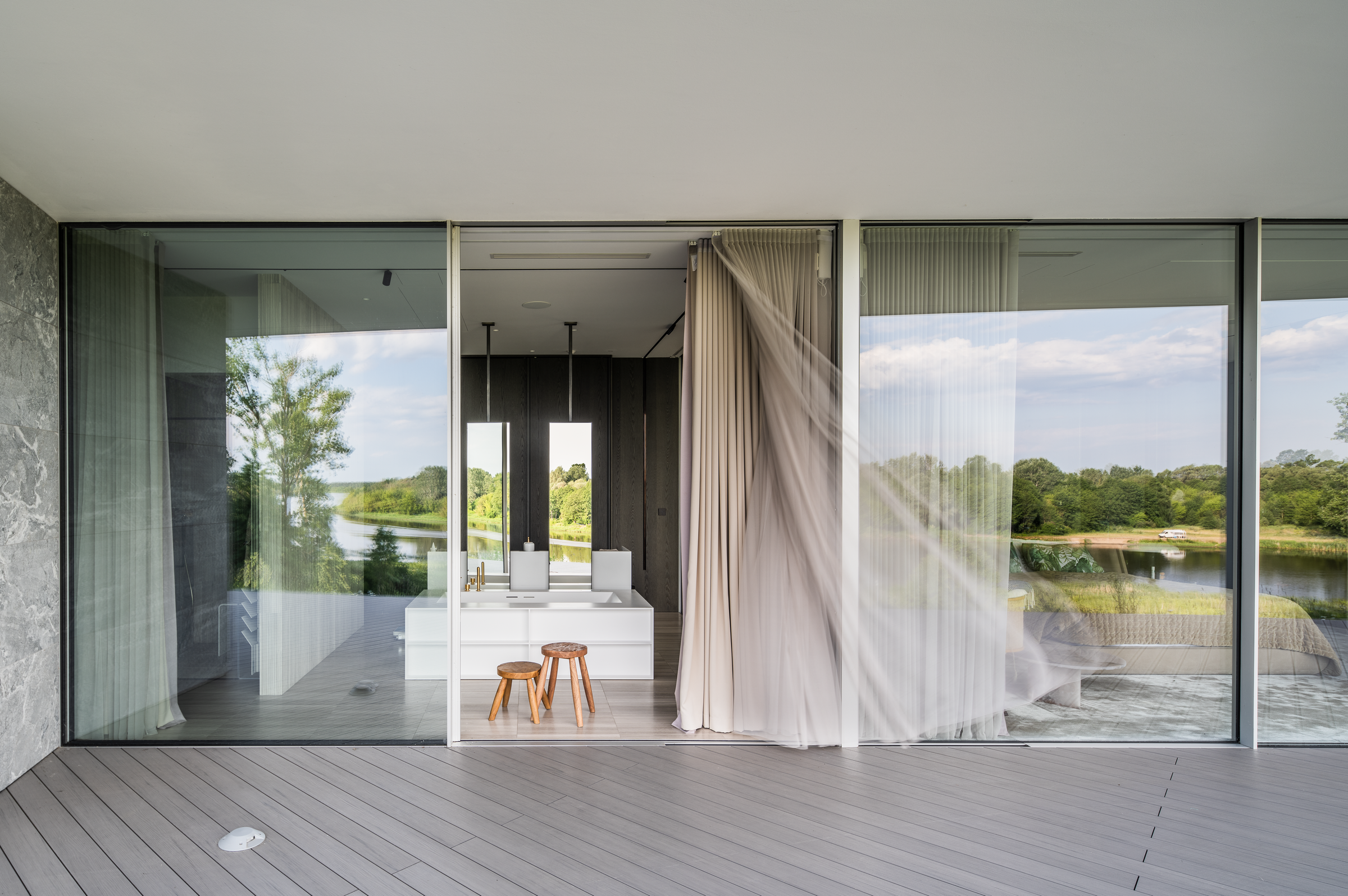 Drawing inspiration from a seaside dune, the building gracefully blends into the landscape with its unfolding structure, artistically integrating cubist forms and sharp lines that create a semi-open atrium. This intricate design allows for a harmonious interplay of light and intimate spaces, as described on Archiweb and archived.pl.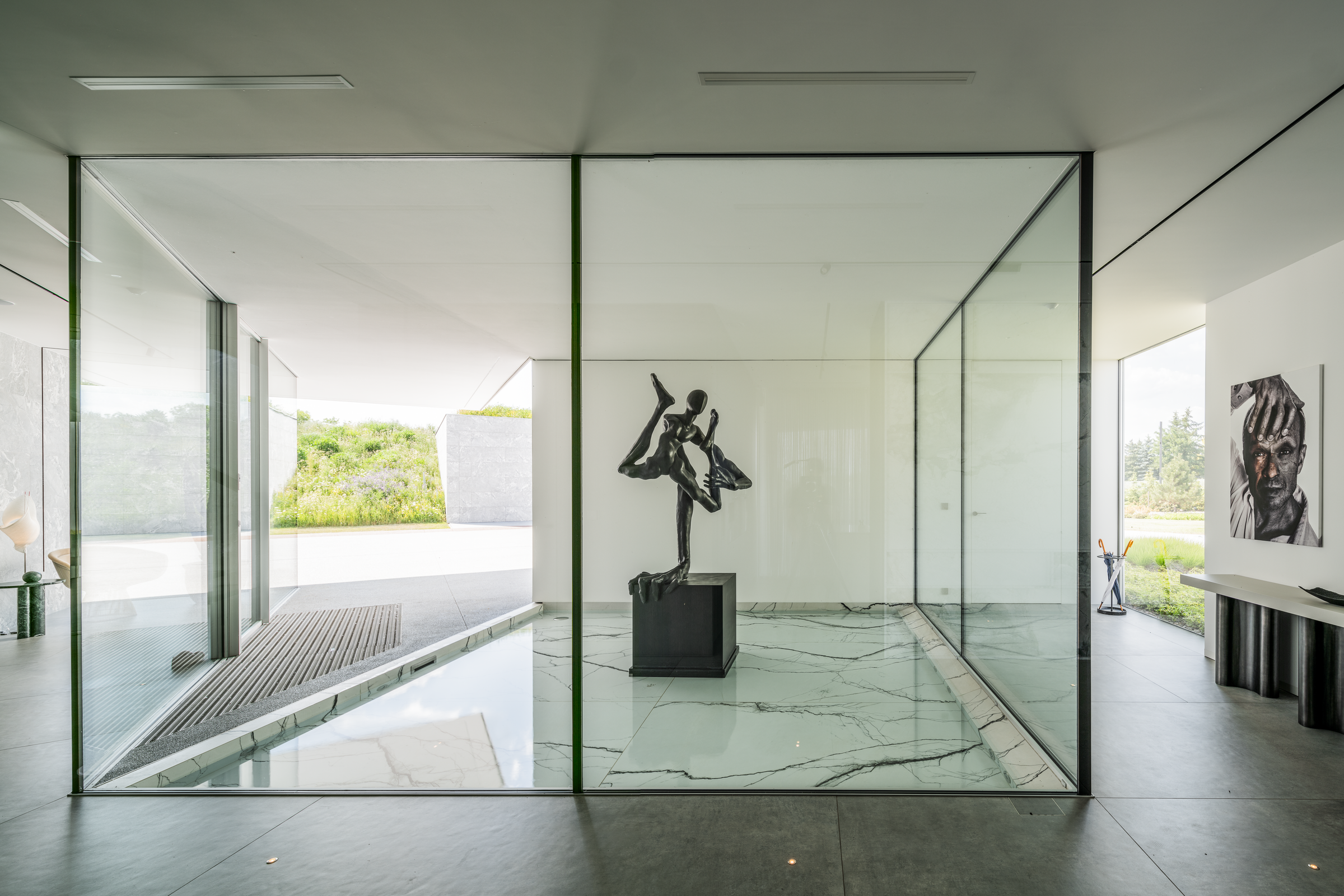 Architect Przemysław Olczyk reveals his deep dedication to creating unique homes with meaningful ideas that manifest in the very names of his projects. This personalized approach to architecture resonates with clients, fostering a strong connection between the design and the homeowner's vision, as shared in an interview with propertydesign.pl.
In addition to its exceptional design, the Dune House also boasts a helipad at the back, exemplifying the luxurious lifestyle it accommodates.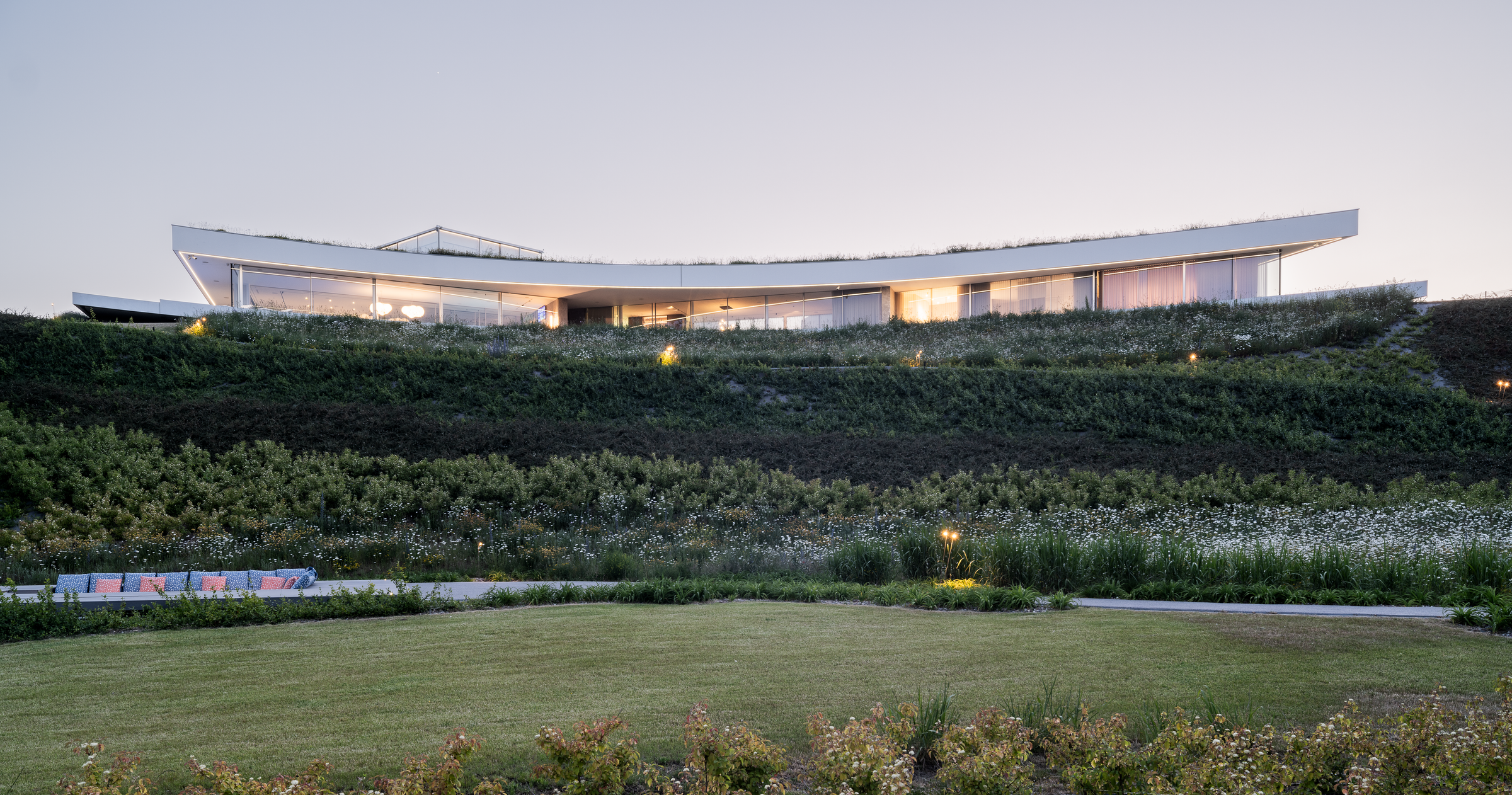 Earning the moniker of "European Oscars of the real estate industry," the European Property Awards are a testament to the Dune House's outstanding architectural prowess, representing the very best from around the world.