Casa Grecia
Casa Grecia is a 15,000 sq foot home located on at the base of the mountain terrain of Monterrey, Mexico. Designed by the Mexican Architect Bernardo Pozas in 2016 the house embraces the clients personality.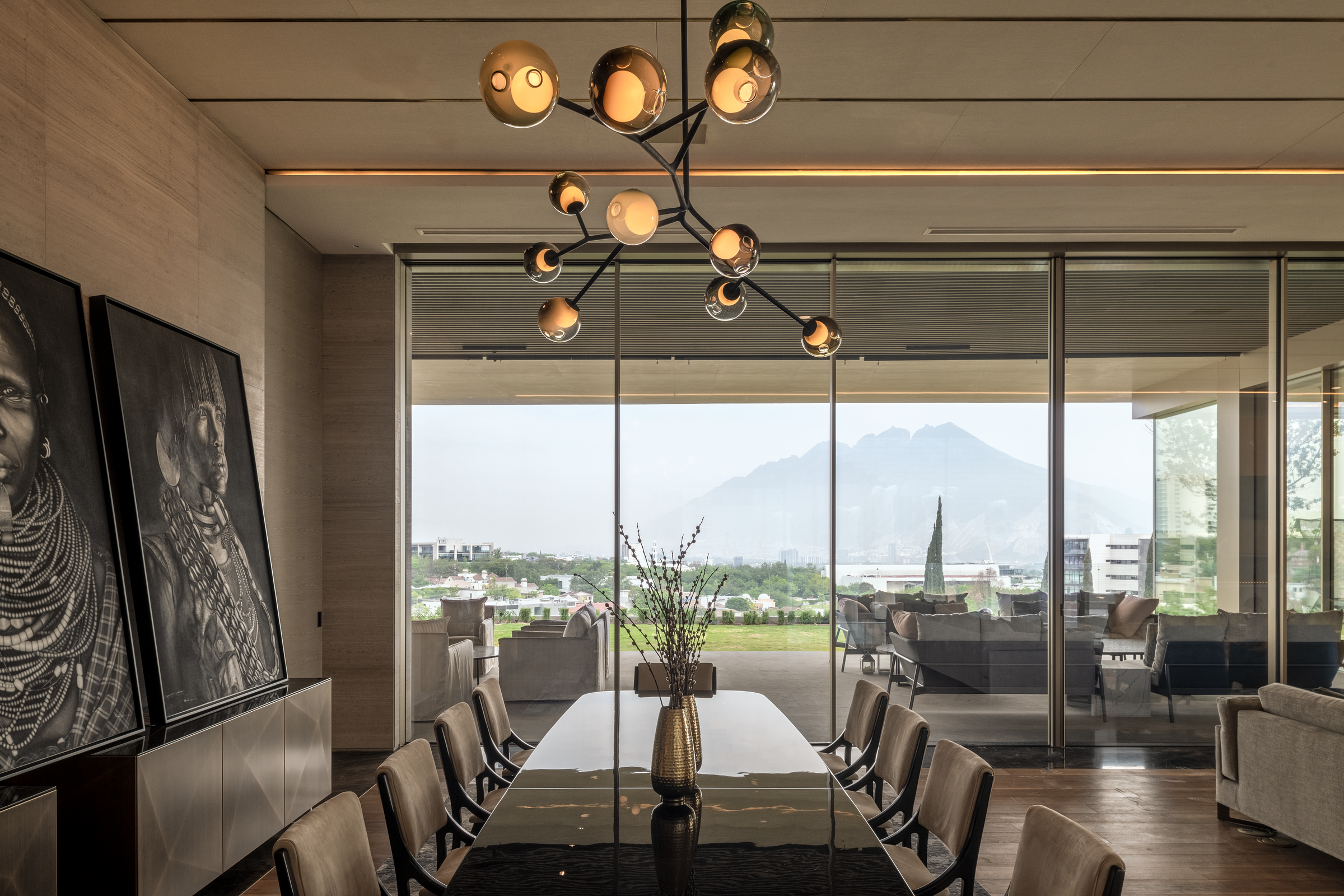 The house rests on a mountainous terrain, creating a unique layout design that invites the spectator to use the house in a different way. All 4 bedrooms are accessible through the first level as well as the family room and office space. The main living, dinning and indoor/outdoor kitchen are situated at a lower level.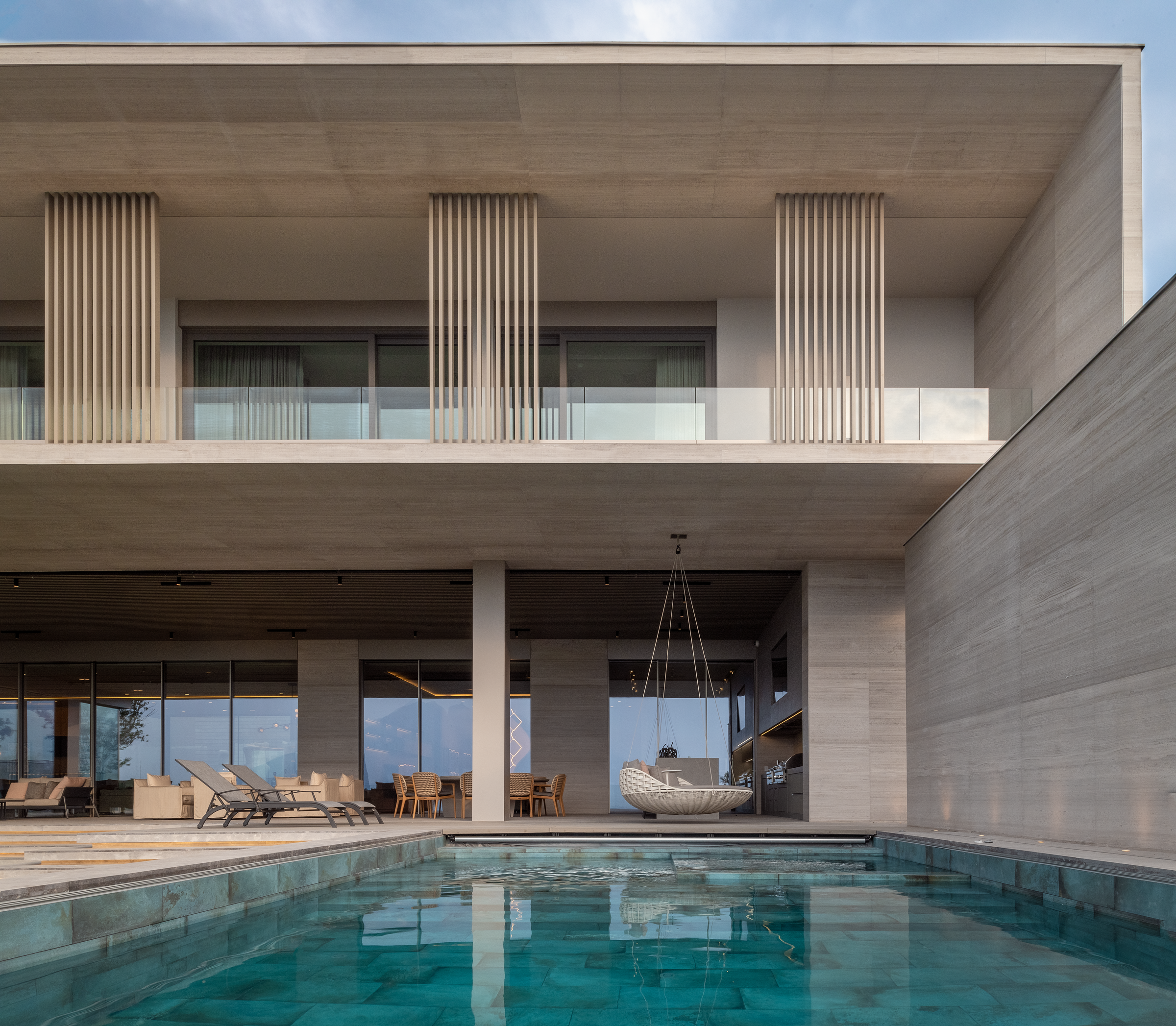 As a guest, you walk through the front door and make your way down a staircase to a 12 ft glass door that invited you in. The central courtyard holds 5 sculptures that represent each member of the family. As you walk in you find yourself staring through floor to ceiling windows at an amazing 180 view of the mountains. The architect worked alongside Sky-Frame to create a seamless indoor-outdoor environment.
To maintain the view, the house needed to be oriented west. One of the design premises was to achieve the view despite the sun exposure. Overhangs, parasols, and other design elements had to be incorporated into the design to protect the clients from the sun. The houses´ biggest feature quickly became of the most difficult structural concerns. A 26 foot overhang that shields the outdoor living space from the sun. Incorporating steel beams into the project was a necessity.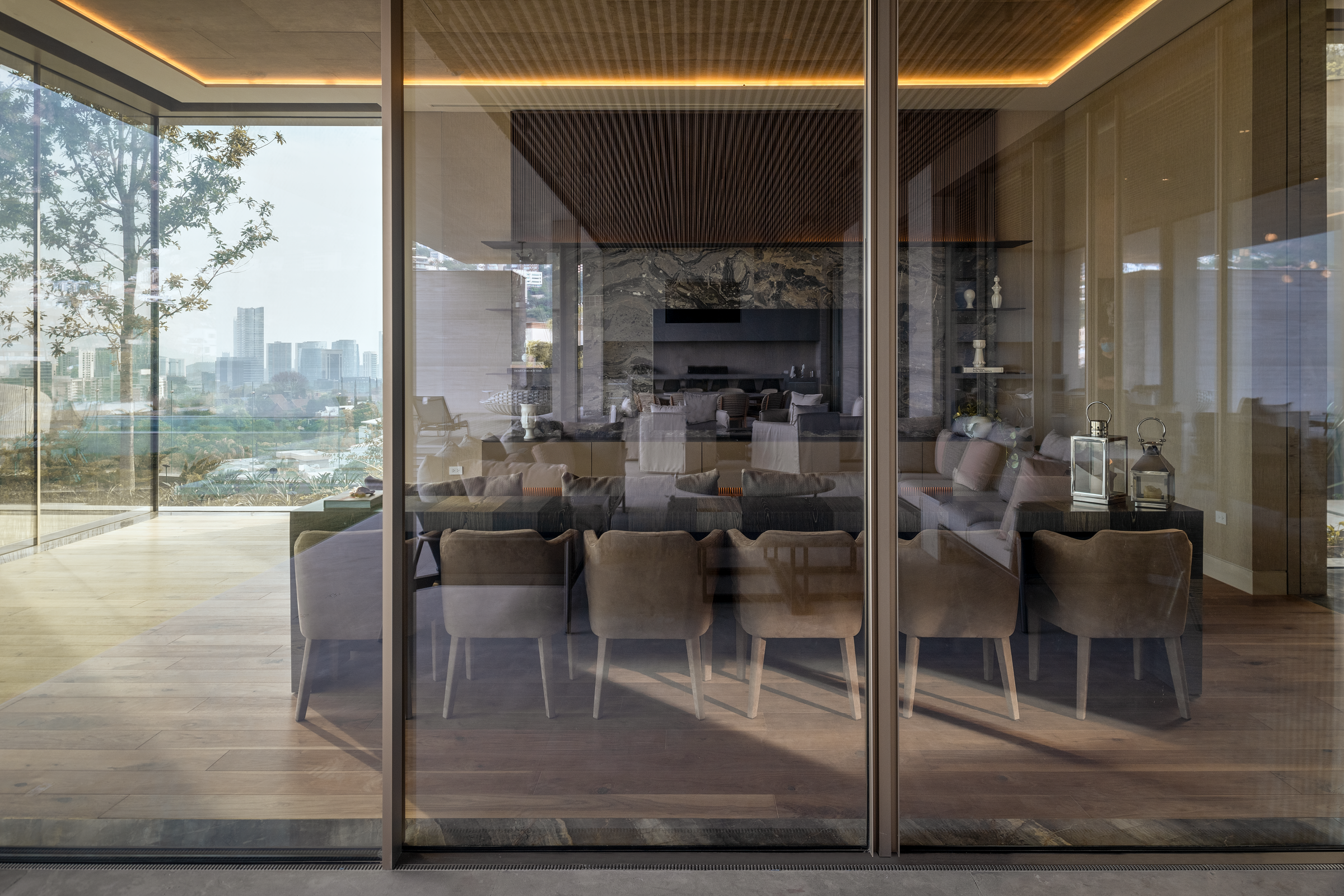 Natural stone, aluminum panels and glass windows combine to create a monochromatic palette. The interaction Between Bernardo and Atrio, interior design firm directed by Patricia Duran, was the perfect combination of design aesthetics.