Casa B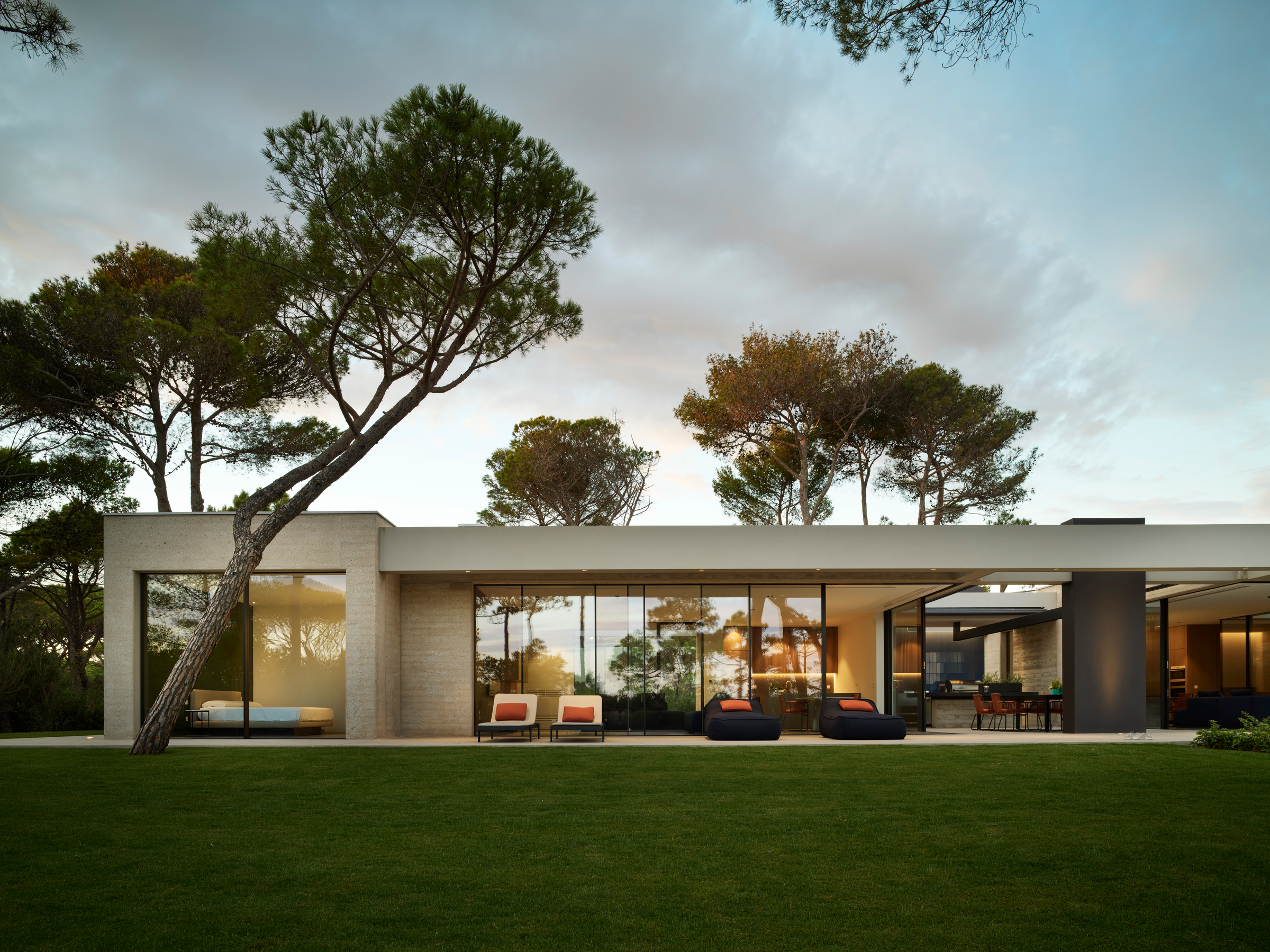 The project consists of the demolition and reconstruction of two adjacent houses built in the late 1960s, which did not meet the needs of the new property due to their layout and interaction with the surroundings.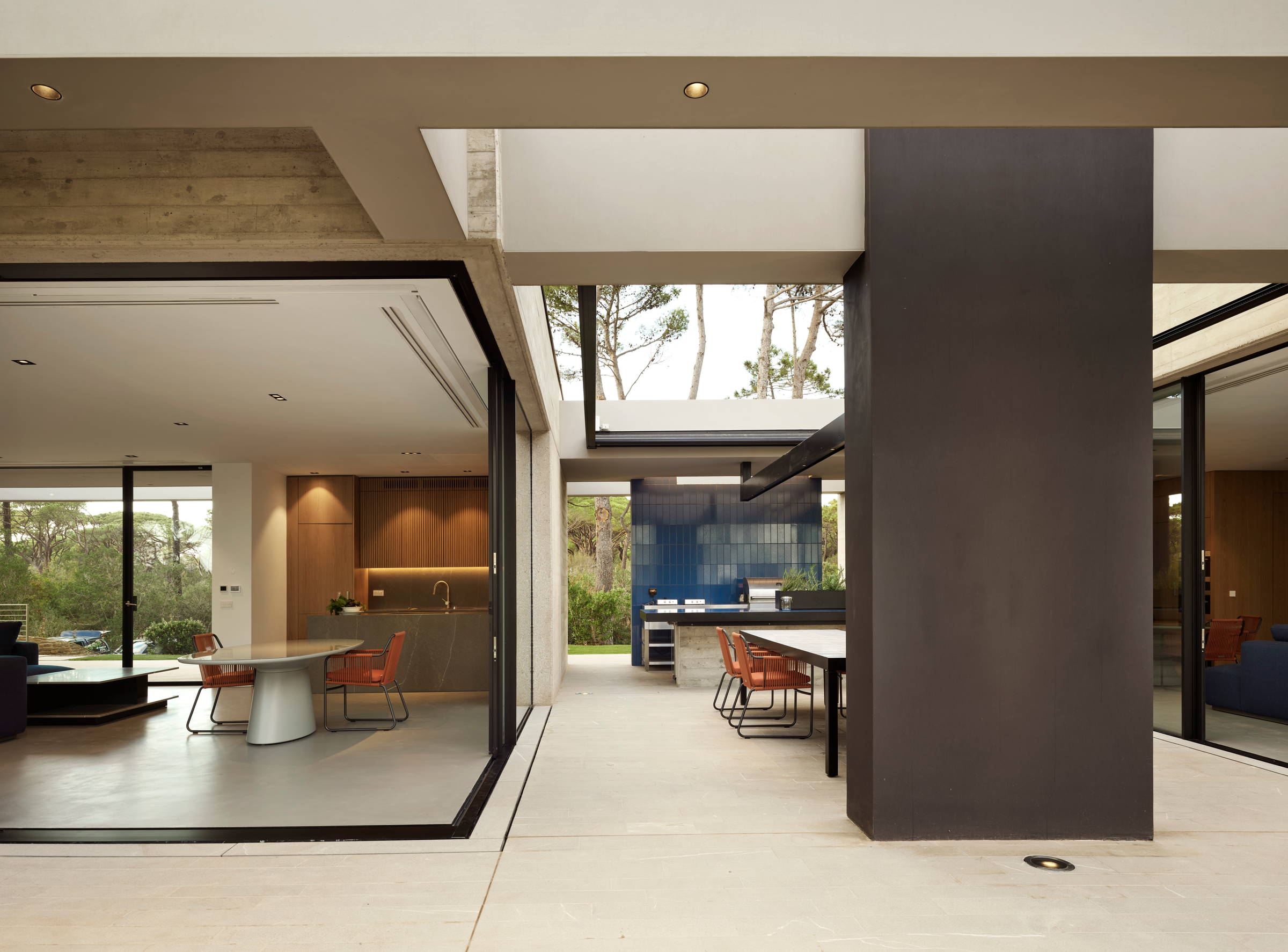 Roccamare is an area born in the early 60s thanks to the initiative of a community that elected this area on ​​the Tuscan coast as a place dedicated to relaxation and holidays, sharing the "privilege" of living this paradise in close contact with nature.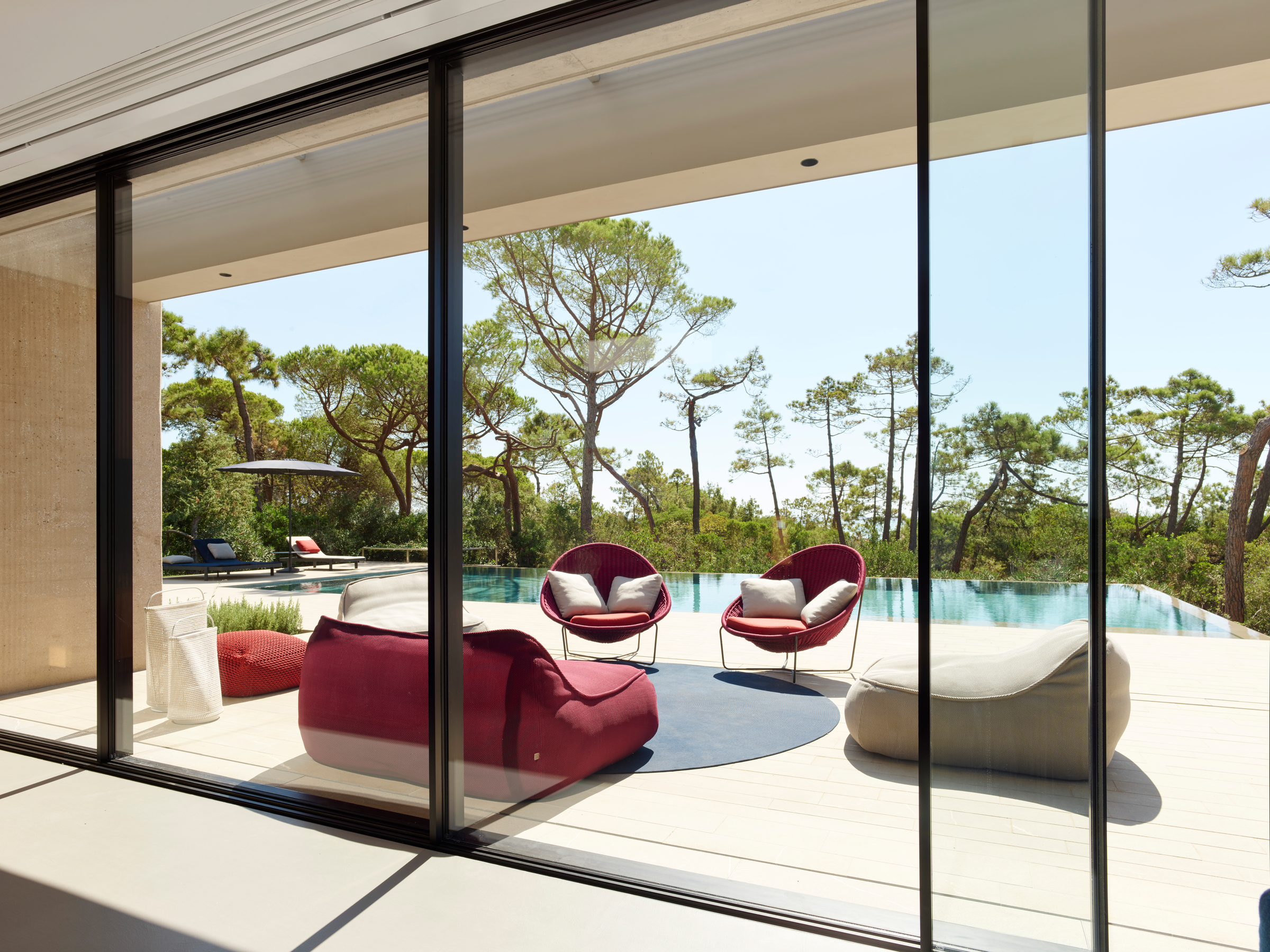 From this suggestion we started by imagining a totally open building organism, in close connection with the surroundings. We therefore proposed a property consisting of two residential units joined by a patio equipped for "conviviality" as well as for the preparation of lunches and dinners.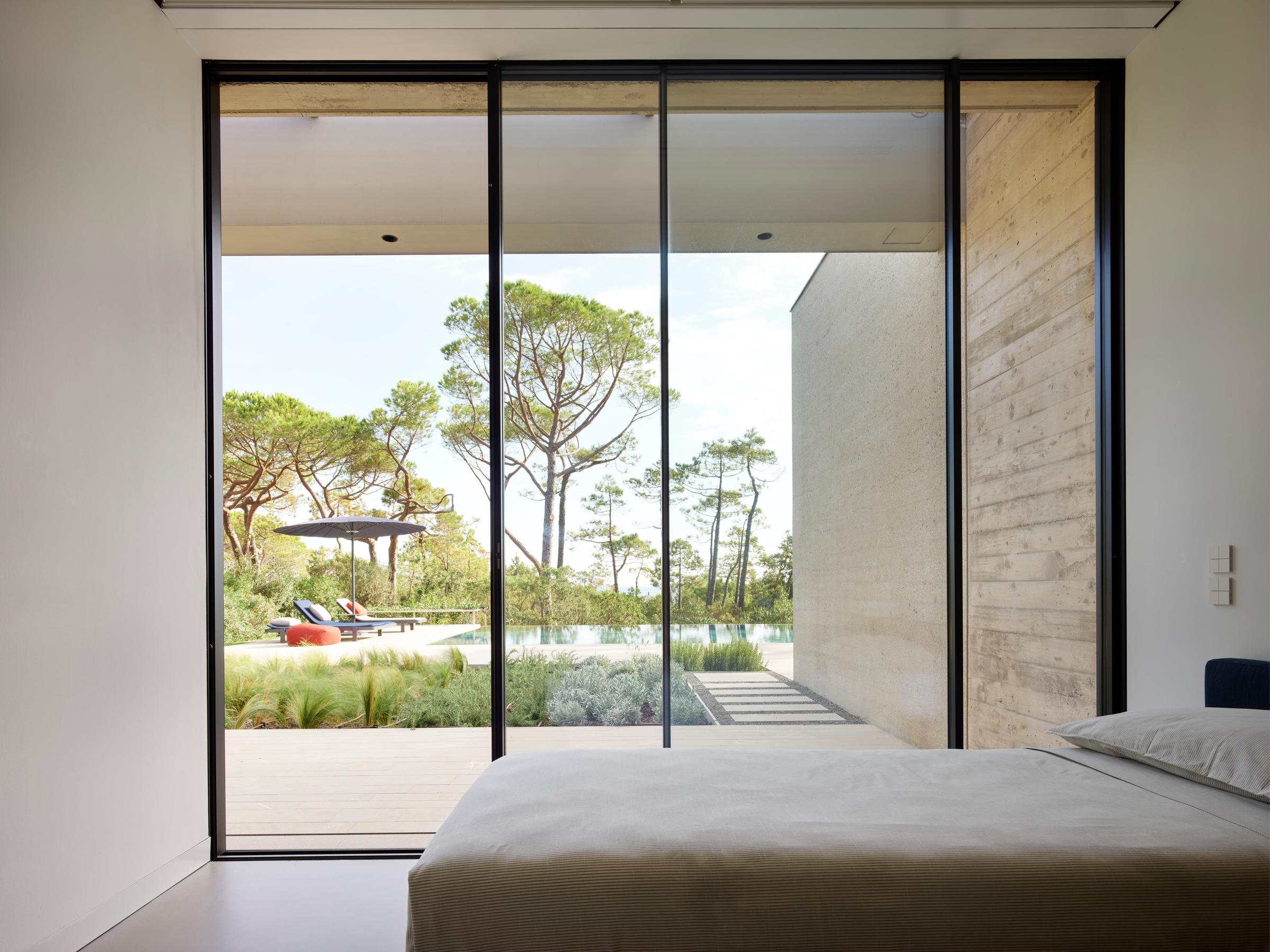 A Mediterranean architecture in symbiosis with the surrounding context where the choice of materials, colors and finishes recalls a 60's atmosphere. Hence the use of "MADE A MANO" enameled lava stone for some internal and external walls as well as the use of oak and woven straw for furnishing coverings.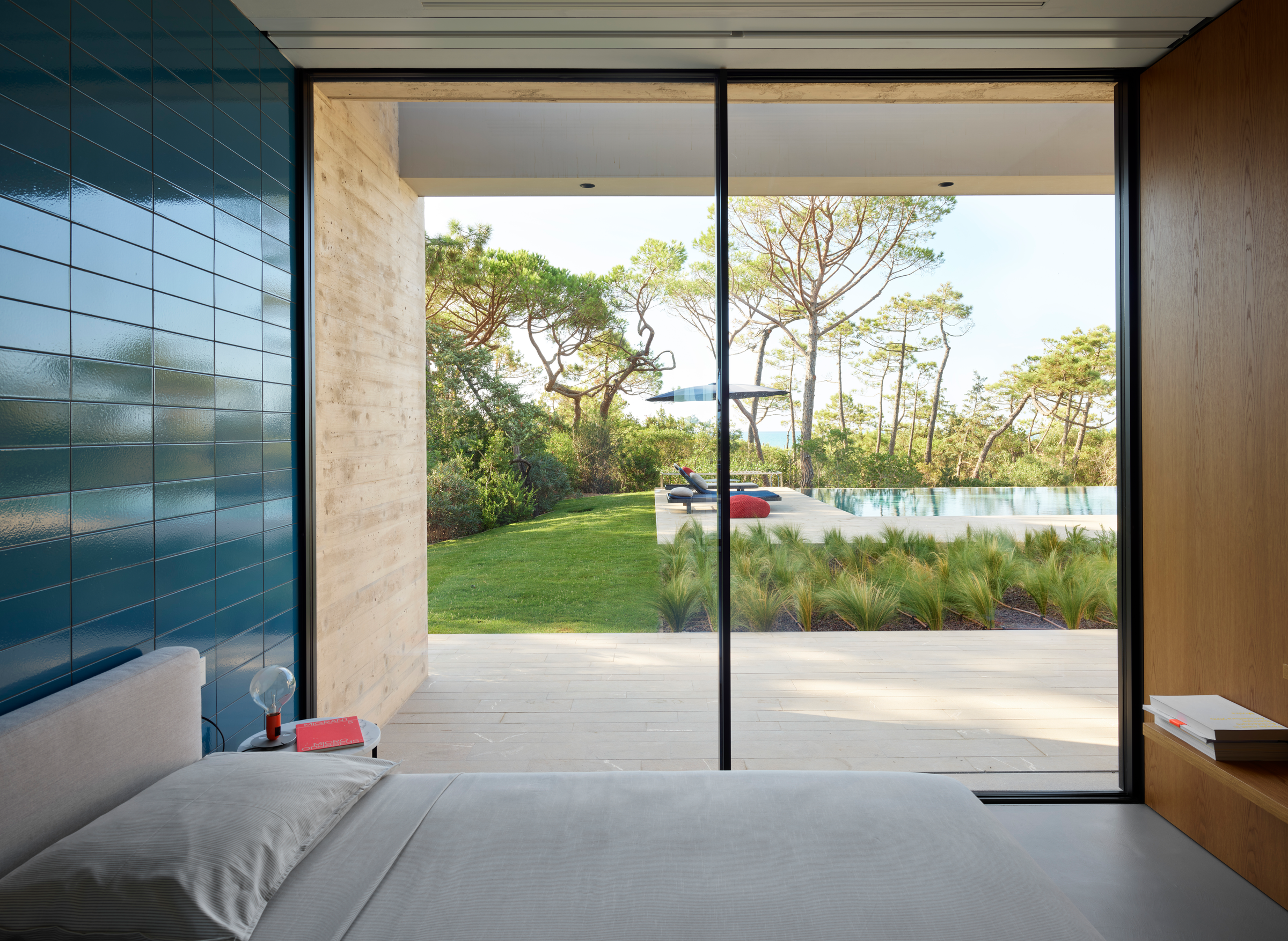 The main rooms of the property enjoy a view of the garden and the beach through large French windows fully integrated into the reinforced concrete structure. The resulting image is a building of about 45 meters lying on the dune and facing west and whose front is almost entirely made up of glass.
As a further fusion between earth and sky, the infinity edge swimming pool was conceived as a natural continuation of the house plan from which it is separated by about 6 meters of flat roof. All the external surfaces, including the internal cladding of the swimming pool, are made of three different formats of Piasentina stone "staves" with three different finishes: bush-hammered, polished and brushed flamed.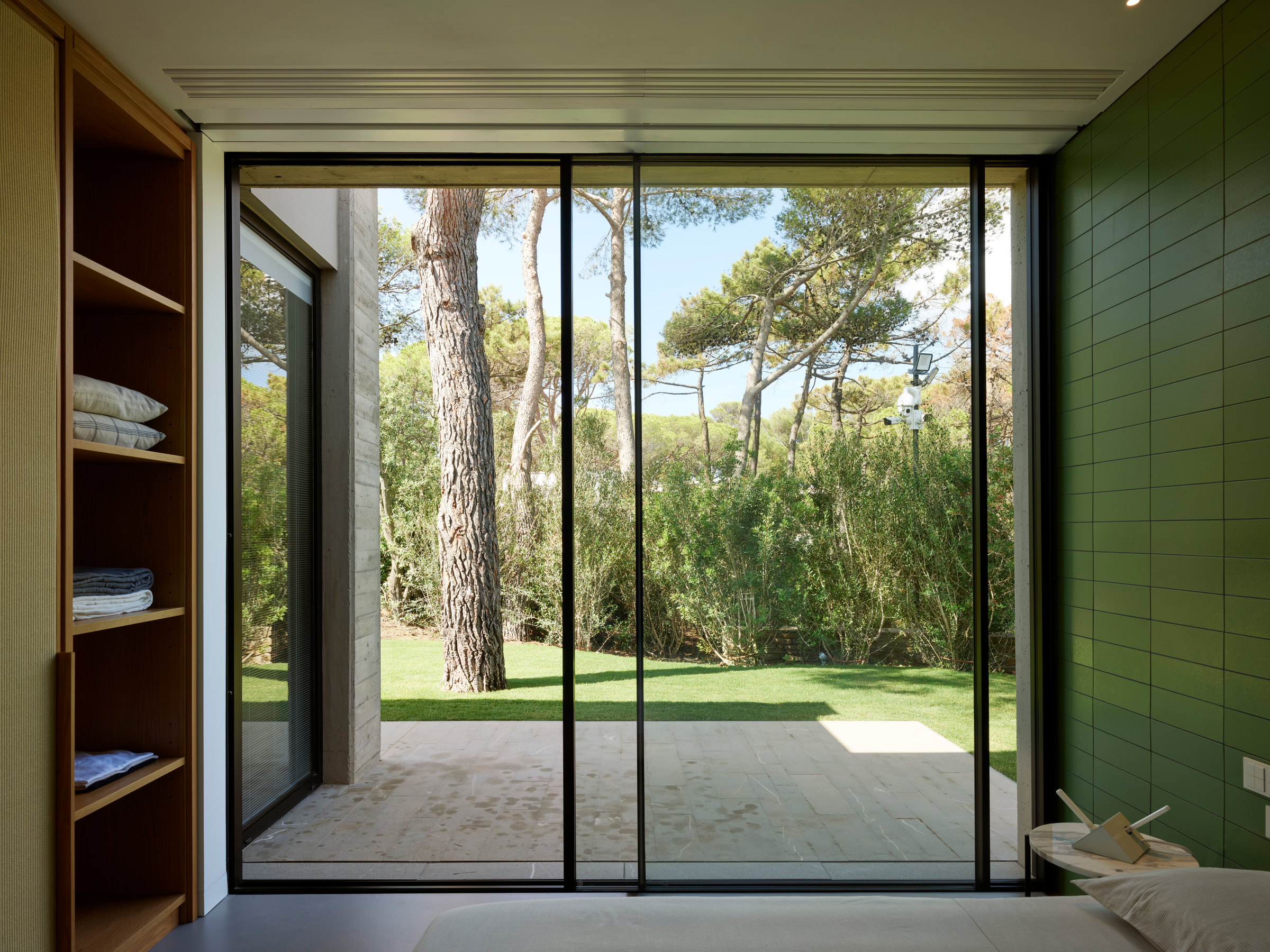 The interior fittings were conceived in complete "symbiosis" with the structure of the building and they were entirely designed and custom built.  On top of that a selection of outdoor furniture by "RODA" and "PAOLA LENTI".