Architects not Architecture Mexico Edition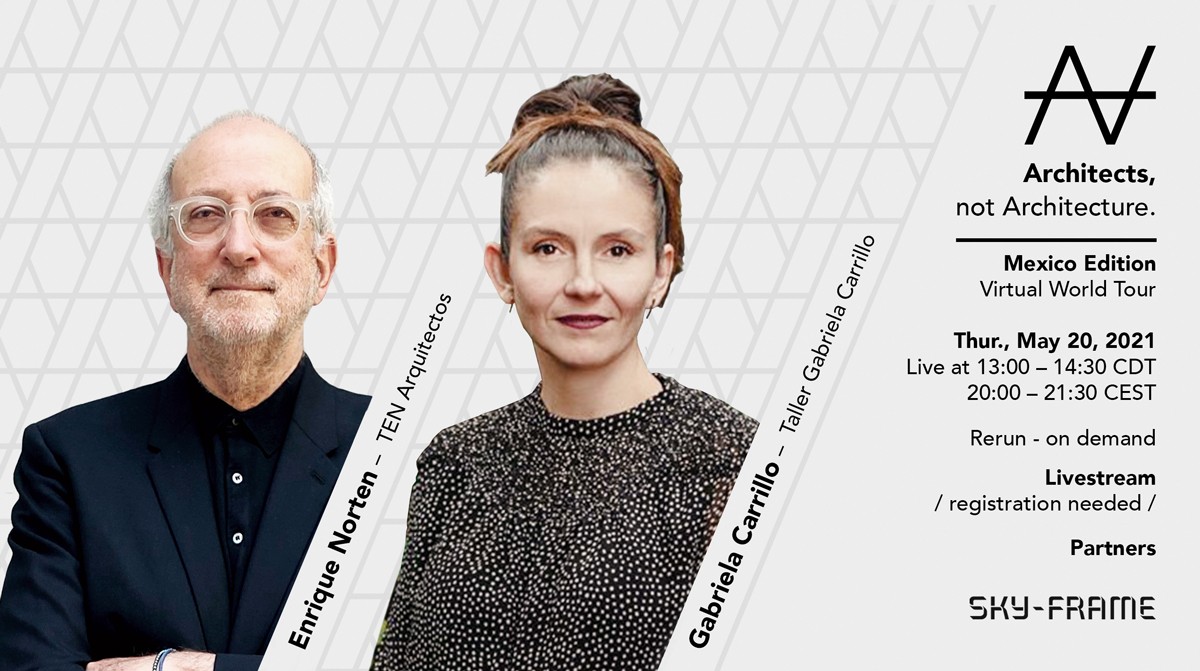 Starting in November 2020, Architects not Architecture takes us onto a Virtual World Tour and "visits" selected countries around the world to meet some of their most relevant architects. Now that we can not meet you and the speakers at a fully booked auditorium, they will bring the speakers directly to your homes and offices!
On Thursday, May 20th, 2021, live at 13:00 CDT (CDMX time) / 20:00 CEST (Berlin time), we will welcome two of Mexico's most influential architects. 
The two following architects will talk on our virtual stage about their personal experiences and important creative periods in their lives and, as always at "AnA", none of their projects may be mentioned:
– Enrique Norten, TEN Arquitectos
– Gabriela Carrillo, Taller Gabriela Carrillo