Sky-Frame launches Plain option for Sky-Frame 3
Frauenfeld, January 2021  – Sky-Frame expands its range and introduces the new Plain option for Sky-Frame 3. The system completely dissolves the boundaries between inside and outside thanks to the hidden transition that is flush-fitted with the floor. Consistent thermal insulation is ensured by triple-glazed elements and state-of-the-art insulation materials. As a result, Sky-Frame Plain – a huge expanse of glass - can also be used in regions that experience extreme cold across the world from Northern Europe, to Russia and the USA without compromising thermal insulation.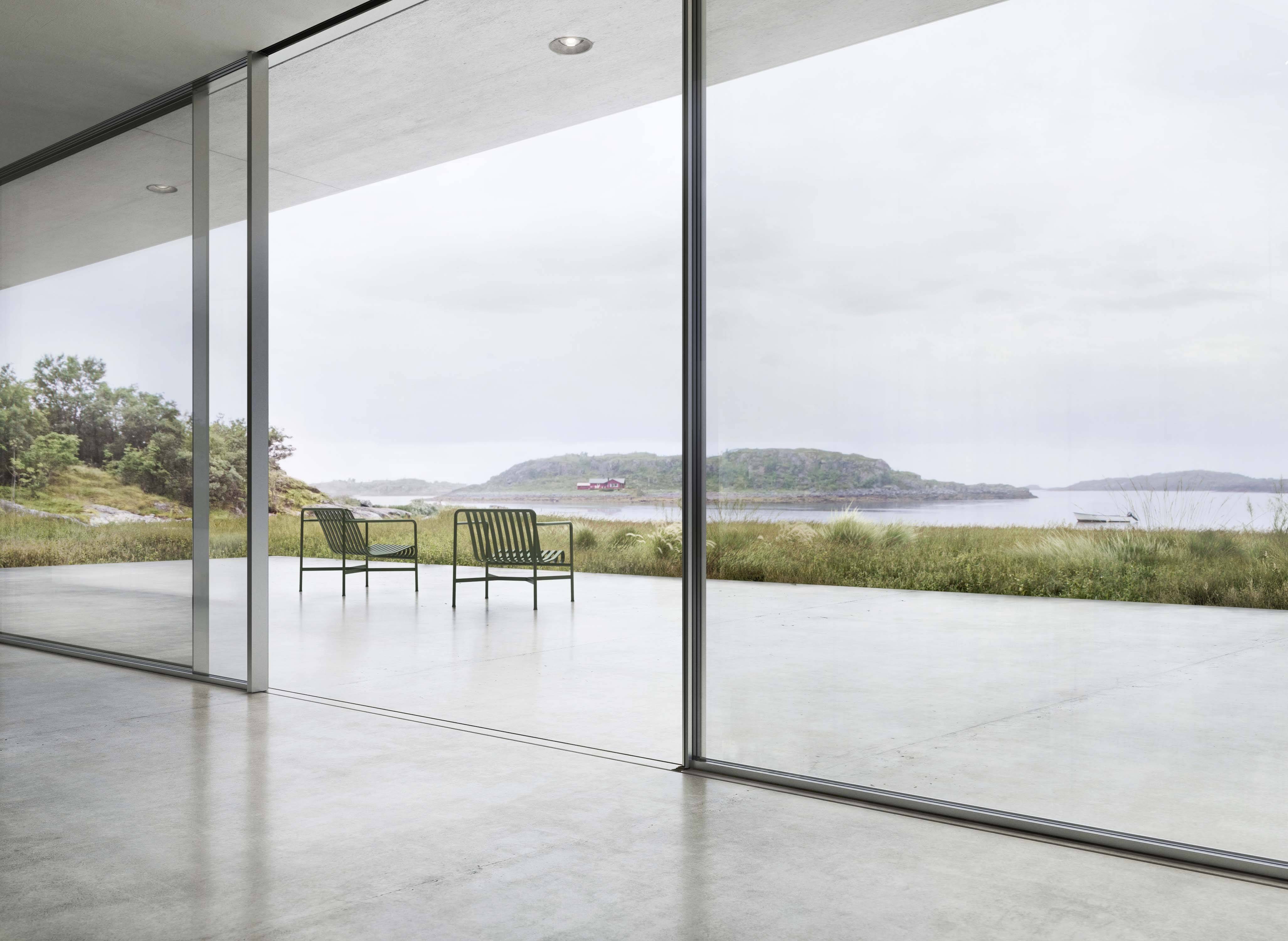 The sliding window glides over a narrow opening in the floor. The space between these tracks is covered by the same flooring as the interior of the room, which reinforces the feeling of a free-flowing transition between indoors and outdoors. As soon as the windows are open, this seamless transition becomes a pleasing experience. A single, 13-millimetre narrow floor gap per track meets the highest standards in design of builders and architects.
A market revolution
"With Sky-Frame Plain, we have achieved a real breakthrough, delivering a striking visual design and combining it with full thermal insulation. We can meet the requirements of our customers for seamlessness thanks to the insulated version of Sky-Frame Plain. We are pleased to offer a further product to make lifestyle dreams come true," explains Beat Guhl, CEO and owner of Sky-Frame.
Easy to maintain and clean
Thanks to the innovative system design, it is easy to maintain and clean even once it has been installed. A universal cleaning attachment included with the product makes cleaning the floor gap a simple and easy task.
Sky-Frame Plain is available with the usual features such as insect protection, burglary protection and electric drive. The window sizes range from an impressive 2.3 metres in width to 4 metres in height.